Beauty: Get the Lorde look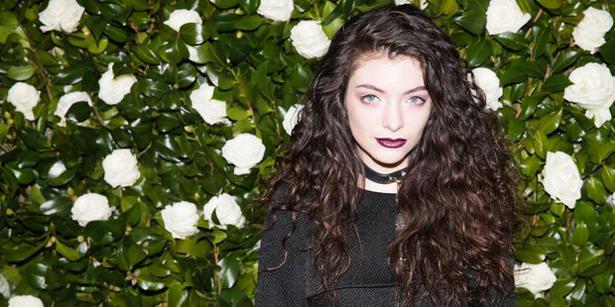 Wednesday Dec. 4, 2013
"Go for a bold purply toned lipstick," says makeup artist Amber D when asked the fastest way to bring our your inner Queen Bee. As Lorde makes hits internationally, interest in her distinctive look is growing. Right now, the singer whose real name is Ella Yelich-O'Connor is definitely having a purple patch and M.A.C's senior artist for Oceania is mixing up the shades.
From deep reds she has moved on to what Teen Vogue described as edgy purples ranging from "vampy dark" to "girly light".
"We can think of about a dozen reasons to name Lorde today's Beauty Queen - hello, have you seen her hair?!" write Nylon, adding: "Even though we'll always obsess over the epic curls we're currently lusting over another one of her beauty tricks: that ultra-dark lip."
Viva caught up with Amber D for the lowdown. She says the aubergine hue Lorde wore at a Museum of Modern Art film benefit appearance in New York was M.A.C 'Cyber' lipstick and the brighter shade seen at the VH1 You Oughta Know concert was 'Violetta'.
She alternates with shades in between at other appearances and still falls back on 'Relentlessly Red' and 'Fixed on Drama'.
"At the VH1 show people were running up backstage and asking what colour I was using on her." It was 'Violetta' lightened with White Lip Mix to be precise.
A swipe of similar bold colour over pencilled lips is an easy way to rock a new look. For a less intense look try a stain or gloss. To carry off a strong lip prettily, Amber D adds subtle shimmer to the face and eyelid and keeps the complexion coverage natural looking. Add winged eyeliner and you are away.
In Lorde's case her pale skin is another defining feature, but one Amber D works at to ensure it looks fresh rather than matte. "Bronzer isn't right for her, but some glow needs to be put back in - to keep it young, keep it looking bright."
Subtle illumination is one of the makeup artist's key recommendations for a flattering complexion. She recommends starting with an illuminating face base and using a natural looking foundation. On Lorde she uses Strobe Liquid Lotion which she mixes with Prep & Prime Natural Radiance before buffing on Mineralize Moisture Foundation. Then comes highlighter to correct any under-eye darkness, cream blush and powder.
For the latest look for the new Lorde video for her song Team, Amber D says, "I wanted to strengthen Ella's look a little by creating a look that was powerful but not heavy, whilst keeping beauty in the skin. I created a warm golden metallic eyelid using M.A.C Tan Pigment mixed with Fix+ Spray. This techniques turns the pigment into a liquid metal. I deepened the shadows using MAC Embark Eyeshadow."
Her bold near black lips are a combination of Black, Cyan and Fuchsia Lipmix. Or use Night Moth lip pencil and Viva Glam 3 Lipstick for a similar result.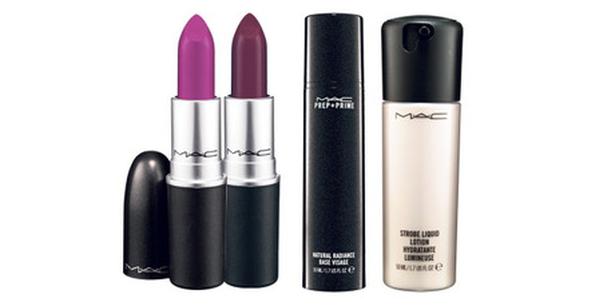 AMBER D'S TIPS TO GET LORDE'S LOOK
• Enhance the skin don't over cover it - I mix together the new M.A.C Prep & Prime Pink Natural Radiance Primer (out soon) with Strobe liquid to get a hydrated glowing base.
• Skin is then perfected with a sheer wash of Mineralize Foundation buffed over the face with a #188 stipling brush. Prep & Prime Highlighter Pen in Radiant Rose is blended lightly under the eyes to correct any darkness.
• Eyes are kept soft and blown out by blending Quite Natural Prolongwear Paintpot over the eyelid and softly under the eye and then washing All That Glitters eyeshadow over the roundest part of the eyelid for a slight gleam. Blacktrack Fluidline is then used to line the upper lash line using a #210 Eyeliner Brush to achieve a barely visible line.
• Skin is always highlighted to look fresh. Pearl Cream colour base is perfect for this and can be applied to the cheekbones, bridge of the nose and to the bow of the lip.
• Lorde's signature bold lip can be easily achieved using Cyber, Violetta, Fixed on Drama or Relentlessly Red lipsticks.
Share this:
More Beauty & Wellbeing / How To