Beauty: Pump up the volume
Fine hair need not leave you looking flat, reports beauty editor Janetta Mackay.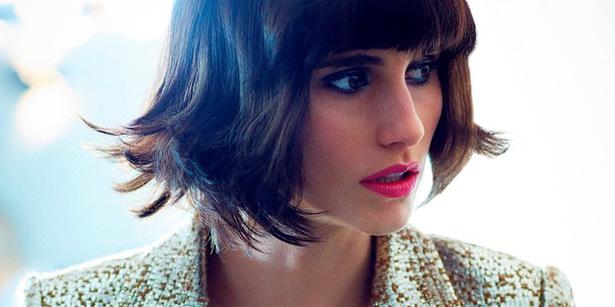 Monday March 31, 2014
Baby soft hair is an adult curse, apt to flop and flail about. If your hair is too fine, it is likely to look limp or lacking rather than silky smooth. That's where building volume - or at least the impression of it - comes in.
With cunning cutting and the right products you can achieve a respectable-looking mane. Layering is the way to give the impression of more movement and depth to your hair, and clever colouring can also help, so add tonal variation.
If your hair is long or mid-length, consider a fringe or at least some graduation around the side of the face. Leaving it all one length is asking for that drab stuck-to-your-scalp effect, but a blunt trim of your ends is better than letting it fray out. Pixie short cuts sound fine in theory, but not if they too fall flat, so mix up the length and be prepared to tousle through some product.
Think about ways to introduce airy volume. A styling powder or dust will add texture in a less obvious way than a crunchy gel or older-style mousse, but foam-style mousses and volumising sprays can be your friend.
Just be aware that some volumising products are made to make big hair even bigger than Texas, so look out for those that are specifically for fine hair. They all work to varying degrees by either coating the hair or roughening its edges to plump out the space between strands, but you need to find products weighted for comfortable wear on your hair.
It's the same with controlling frizz and flyaways. Someone with coarse hair could absorb a richly moisturising shampoo and apply a dense oil on their ends, whereas finer hair needs a lighter touch to avoid a greasy look. Today, we show examples of the variety of products you can use to experiment with weightless ways of pumping up the volume.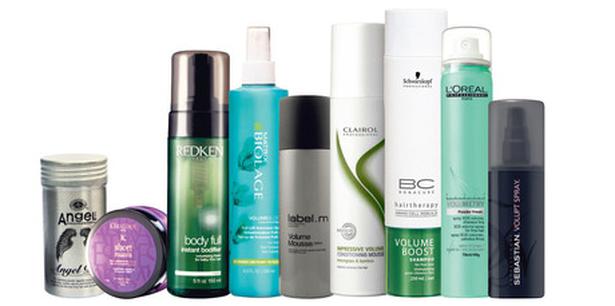 Dancoly Angel Dust $24.95 
Shake up your style with this little tin of magic powder from French company Dancoly. Angel Dust can be used as a dry shampoo, but we like it most as a residue-free volume builder, which is especially handy if your hair is fine or limp. Distribute it through the roots and work in with your fingers. The more powder, the more volume. From selected salons, see phb.net.nz.
Kerastase Short Mania Sculpting Paste $44 
Shorter styles needing a lift can build up hair in ways that don't work on longer lengths. Many clays, waxes and gels are designed to appeal to men and tend to be heavier than this ultra-fine paste, which has a pleasing fragrance. Another female-friendly plus is it doesn't leave the hair looking matte. Ph 0800 657 666.
Redken Body Full Instant Bodifier for Baby Fine Hair $35 
Liquid-to-foam volumiser delivers body and support to protect fragile, fine hair from heat-styling damage and mechanical breakage. Hair is plumped up for a visibly thicker look. Selected salons, ph 0800 657 666.
Matrix Biolage Volume Bloom Full-lift Volumizer $30 
Volume Bloom looks to the soft fluffy cotton flower to plump up the hair. Plant and cereal starches are a not uncommon way to do this. The Matrix care collection includes shampoo and conditioner and this leave-in spray, which expands inter-fibre space for the impression of added bounce that won't fall flat. Ph 0800 657666.
Label.m Volume Mousse $38 
For good root lift from a super-light mousse try Label.m Volume Mousse. Best sprayed on damp hair before blowdrying, it can be worked from roots right through to ends with fingers. From Toni & Guy salons.
Clairol Professional Impressive Volume Conditioning Mousse $16.90 
This moisturising mousse, with lemongrass and bamboo extracts, imparts strength, condition and fullness, with a light feel. For something with a stronger hold try Clairol's Dramatize Volume Mousse, $23.50. It works round the clock, but won't leave hair sticky and washes out easily. For salons ph 0800 930930.
Schwarzkopf Professional BC Volume Boost Shampoo $29.40 
The rehydrating silicone-free formula coats fine to normal hair strands to add a fuller effect for up to three days. Team with the matching conditioner - applied to ends only - and you're set to look swishy, not stringy. If your hair is not only fine but also frail due to over-processing, then step up to Schwazkopf's Fibre Force range which cleanses and treats with micronised hair-matching keratin technology to help smooth the surface. Ph 0800 930930.
L'Oreal Professionnel serie expert Volumetry SOS Volume Spray $31 
The star product from the Volumetry range, this SOS spray comes in a 78ml handbag size to help purify oil build-ups and re-volumise hair on-the-go. Ph 0800 657 666.
Sebastian Professional Volupt Spray $37
This spray gel builds volume with cushion particle technology, which the company claims beats the two other main ways of volumising, namely friction and film. The former can leave hair feeling rough round the edges and the latter stiffly layered up. Sebastian reckons by using two types of micro-particle to bind to the hair's surface it raises the cuticle to roughen up hair, but then fills the gaps for smoother edges and big, soft, voluptuous volume. Ph 0800 800128.
Share this:
More Beauty & Wellbeing / How To