Best mascara picks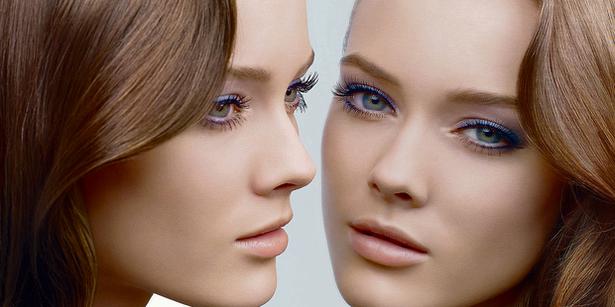 Thursday Jan. 16, 2014
Waterproof mascara is your best friend under the sun. Colour adds another dimension, but basic black remains the best everyday choice.
"Lots of women are afraid of mascara, but eyes need intensity," says Bobbi Brown's Asia-Pacific head of artistry, Kai Vinson.

This is especially so in summer when we wear little other makeup, but often it is the time when we are most inclined to skip layering on the stuff at all - no wonder, what with swimming, perspiring and rubbing our eyes against the burning brightness. Consider wearing a waterproof mascara, which is less likely to budge. This also makes it a valuable tool if you are troubled by watery eyes.
Another option is to get a lash tint, but I find these don't last as long as a decent holiday, so back to trusty mascara, which, when waterproof, requires an especially decent but still gentle eye makeup remover (my picks are Almay's bargain cotton pads, Neutrogena Oil Free or Lancome Bi-Facil).
Coloured mascara is making a comeback after years of being mainly restricted to fashion shows, 80s-themed parties and brands with a youth or artistry focus.
This year expect it to be more readily available, with M.A.C, for instance, bringing out four shades at once next month. Bobbi Brown already has several subtle shades, including black chocolate (dark brown), good for those with lighter eyes. Charcoal can be less harsh than black if your hair is grey, but most makeup artists, including Vinson, still swear by basic black for most women. His advice, if you feel dark is unduly harsh as you age, is to knock back your liner shade first.
Brushes are where most of the action occurs in the mascara market, with the trend for stupendous size slowly scaling back in favour of mixed length or shaped-tip ones that better coat all comers. Try holding your brush vertically for lower lashes and to manoeuvre into tight corners.
Finally, mascara doesn't last for years, so if yours is dry, clumps, smudges or flakes, give it the heave-ho and start a fresh new look.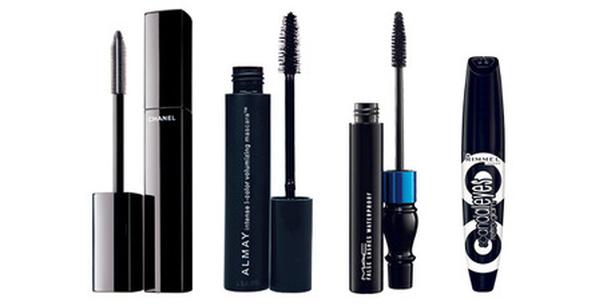 Chanel Sublime de Chanel in Deep Purple $63 
Chanel doesn't sully its brush shots with messy makeup, but you can see the appeal of subtle eye colour on the models above, and the product's fine little comb ensures this mascara deftly coats lashes right down to the roots. From selected department stores and pharmacies, stockists ph 0800 957352.
Almay Intense i-colour Lengthening Mascara $28.90
Colour-coded makeup is found mostly in the self-select sales category, whereby pre-packaged eyeshadows are labelled as suiting particular colouring. Affordable American brand Almay has extended the concept to mascaras in shades said to suit blue, green, hazel and brown eyes. Well worth a go if you're after colour guidance and Almay makes gentle formulas. Available at Farmers.
M.A.C False Lashes Waterproof in Stay Black $48
M.A.C brought out a waterproof version of its popular False Lashes mascara late last year and from early February, non-waterproof blue, plum, aubergine and brown shades will be available in the creamy thickening formula. Waterproof formulas tend to be drier than regular ones so wiggle the brush through the lashes to get good coverage. From M.A.C Britomart and counters at Smith & Caughey's, St Lukes, Albany and Botany in Auckland and Centre Place, Hamilton.
Rimmel Retro Glam Mascara $20.50
The 60s was the era of doe eyes, so harking back to this time through graphic op-art-inspired packaging makes perfect sense. Rimmel does Mod-era mascara well and this black one gives a bold look. Farmers and selected The Warehouse and Kmart stores.
* Maybelline, like Rimmel, is a trusty bargain stayer. For reliable performance, waterproof formulas and a range of brush types also check out L'Oreal and Revlon.
Share this:
More Beauty & Wellbeing / How To