Beyond beauty with Lorraine Downes
In an extended interview, Lorraine Downes talks about her personal journey and what she thinks about image, ageing and finding inner authenticity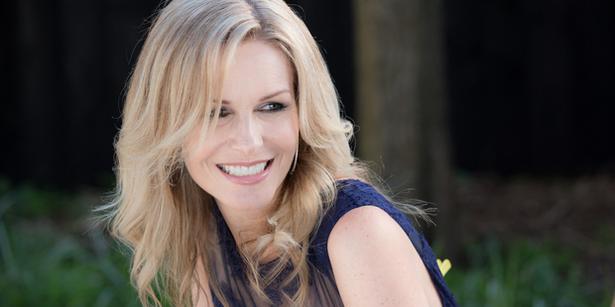 Thursday Aug. 14, 2014
Lorraine Downes is fated to the constant description of "former Miss Universe", but despite being the only New Zealander to hold the title, she insists that while being a beauty queen changed her life it by no means defined it.
An exhibition opening at Te Papa next week featuring her pageant memorabilia, including the very of-its-time electric blue gown she was crowned in, will throw the spotlight back, but as she laughs to Viva that win was after all, 30 years ago. Wearing an elegant navy lace Marchesa shift dress more in keeping with a personal style she describes as "classic with a twist," Downes is looking ahead to a new role as a Breast Cancer Foundation Ambassador. Then there's the launch this week of the nude-pink lipstick she wears in our photograph, which she has developed with Living Nature to make a contribution of sales to the Breast Cancer Network. Her alliance with the Kerikeri-based natural skincare company is part of what she describes as a conscious choice between two paths, between a future of Botoxing or a more authentic approach.
"I believe the ageing process is a natural and beautiful thing." So no "work" on her face, but plenty of "inner work" which she is convinced is vital for the personal health, vitality and well-being that brings true happiness. This long-time quest has surely helped bring strength while her second husband, cricketing great Martin Crowe, battles cancer, which he announced was in remission in June. Downes, who re-emerged into the public eye when she won Dancing with the Stars in 2006, says he is doing "great."
"We're thinking of doing salsa."
In an extended interview with Viva beauty editor Janetta Mackay, she talks about her personal journey and what she thinks about image, ageing and finding inner authenticity.
ON 'THAT' WIN
If you were 19 again, in this day and age rather than that one, would you do beauty contests?
Probably not, no. When I did it, I had been modelling in New Zealand for a year and it was very much if you were a model back in the 80s a lot of models entered beauty competitions. It was the way to get exposure and for me I entered Miss Universe New Zealand to get the $500 they were paying for the finalists so I could get my airfare to Sydney because I wanted to go model in Sydney. That was my absolute reason why I entered. Whereas today people don't enter beauty competitions to further their careers as models. It's the opposite, they're so separate.
Would you have been a model? 
Probably yeah, that's a tricky thing. I actually wanted to be a school teacher. I got UE accredited and applied to training college and I was turned down and told to come back in a year. At that same time I was approached by a couple of different people and told 'you could model' and so I thought 'Oh!, OK, I could do this for a year and earn some money and then I'll reapply for training college', so that's how it started.
I loved the modelling, back then I was doing TV commercials, fashion shows and a small amount of photographic work. I was more of a commercial model than a high-fashion model.
You are forever known as a Miss Universe, is that a curse or a gift?
OK, for me personally, I've never defined myself as a beauty queen, for me it was a life-changing experience, but one that never defined me. It was an incredible experience for sure. When I look at what I went through in that year and the changes that I went through, when I look back at myself when I won to when I finished, the growth in myself as a young woman was phenomenal and that was because of the experiences. I was a 19-year-old living at home [in Pakuranga] and I was not sophisticated by any means and then suddenly you're being put out all over the world and being exposed to life at all different levels, it was quite phenomenal.
The work that I'm doing now, with Living Nature, with child cancer, with breast cancer, the work is because of that.
It gave me opportunities winning that competition, I don't deny that for one minute, but does it define me? No. The reason I can say this is I finished the year in 1984 and I was really looking forward to taking my life onto the next thing which was having my own model agency, my very own business, so winning that competition financially made me an independent woman.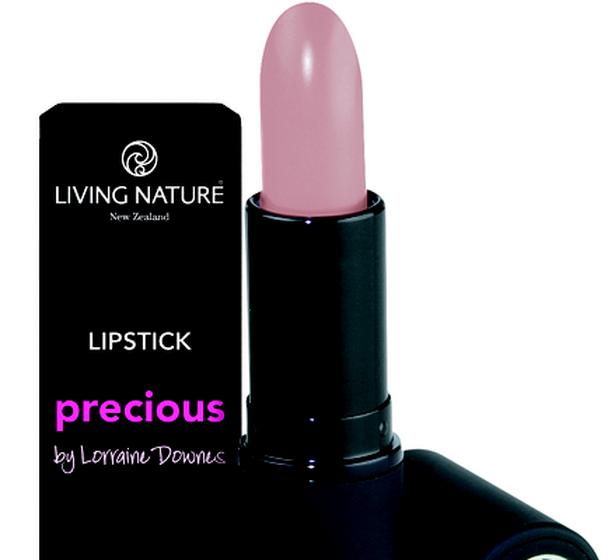 Did you get quite a lot of money at the time, what was the prize?
The prize package was to the value of about $350,000. I bought a town house in Mission Bay so I invested my money in that. When I moved to Wellington I sold that and bought an old villa and ran my agency from that. I had 22 years in Wellington. So getting back to the original question, I basically started my own business from scratch and I've worked as an image consultant and the most satisfying thing I've done is being a mother so even though it's part of my history it's never defined who I am.
But it does define how other people see you, is that frustrating?
When people meet me and go 'This is Lorraine, she was Miss Universe', I'm always quick to say, 'Yes, but in 1983'. What happens is that people do naturally look at you in a physical way because with the idea of a Miss Universe it's what does she look like now?
Do you ever wish you didn't have a public profile?
I don't really like having a public profile, as far as just leading a normal life and having a little bit of anonymity. I love when I travel overseas to have that freedom. That's a side I don't really like, but it's part ... in a country of our size, it's [the Miss Universe title] is something that's still very much part of my history and my background.
Do you think you were subconsciously drawn to high-profile partners [first husband All Black Murray Mexted and second husband New Zealand cricket great Martin Crowe] because they shared that understanding of being in the public eye?
No. My two partners were sportspeople, but no. Look my absolute understanding of chemistry, and when I'm attracted to someone, is that it is definitely a meeting of appeal. You possibly meet each other because socially, you are invited to a function and there are other well-known people there ... but the actual falling in love with someone is about the person. I'm from a family of four girls and we grew up very much in an all-female house and there was no sports, except our sports, there was no rugby and there was no cricket and I feel very sorry for my poor father because it must have been really difficult for him because he was a Kiwi bloke and it was athletics and netball.

ON AGEING
Do you feel under pressure with that Miss Universe thing and how people see you now? 
The lovely thing about getting older is that you just get so comfortable in your own skin. My confidence just grew and grew as I got older. Whereas I think when you're a teenager and in your 20s that's when things worry you and that was when I was meant to be at my absolute prime. Now it's doesn't worry me.
Did it worry you then?
Yes, in those early years you just don't have that confidence. You're still finding your way. Through life experience women do get better with age and they should get better with age. Why? Because they just grow and learn and mature. You learn, you become wiser, so I've never felt better than I do now.
There also comes that point - you're 49 now - when you might start thinking that things do go downhill?
It does not worry me at all because I believe that the ageing process is a natural and beautiful thing. Where my mind and my heart is, that's what is going to give me my happiness, not whether I've got a skin that is wrinkle free. That question of: 'I'm starting to age, I'm starting to get lines on my face, am I going to start injecting myself with appearance medicine to stop the ageing process'? that's a question that all women will ask themselves. I did go, 'should I start Botoxing'? You hear about, you see it and think should I start doing that? I asked myself those questions and it was at the same stage that I was approached by [natural skincare company] Living Nature, and that's when I looked at both paths. So you have to make a decision: am I going to age naturally or am I going to prevent the ageing process. I just went 'no', I don't have a problem with my lines and I don't have a problem with anybody else's lines because to me they represent where I am in my life.
I have a 15-year-old daughter and I don't want to look like her sister, I'm her mother and one day she may have children of her own and I'm going to be a grandmother and I feel quite honoured with that. I want to look like a grandmother, I don't want to be someone who is still trying to look like I'm the same age that I was 20 years ago.
It's a decision I feel very happy with. The most important thing for me is my health and my energy, I want to wake up every day and have vitality.
I've had the most incredible mentor of a woman, she's 79, and here name is Ruth Romero, she's a Mexican woman, and she was my live-in chaperone in for my year in New York when I won Miss Universe. I learnt so much from her about what is real beauty. She taught me that beauty is from within. If you could meet this woman now, she looks amazing, she hasn't done any work whatsoever, but she's got this huge, big smile and she's just full of energy. She would walk into a room when I was Miss Universe and instead everyone would notice her because of her energy and vitality. That's what's important.
Do you feel that decision about avoiding appearance medicine will stick?
With what I've learnt in the last five years, especially coming on board with Living Nature, it's about how I've educated myself, with the knowledge of what we're putting on our skin and how that can affect your health and wellbeing. I can't possibly go back. I could never, ever go back to using products that have synthetic chemicals in them because I just know what the risks are.
All of us have been affected by people who have had cancer and I just feel that when you have close loved ones you want to do everything in your power to be healthy. It is about lifestyle choices. It's about what you're putting on your skin, it's about what you're eating, it's about how you handle stress, it's all of those things and my energy I just really want to put it into having a healthy lifestyle so that I can enjoy my life and my kids - to watch them over the next 25 years go through their amazing journeys and I want to be there to watch all of that, so that's where, I suppose, my heart is.

ON LIVING WELL
What to you is a healthy lifestyle?
A healthy lifestyle has to start with a healthy inner-being. You've got to be connected to your soul, No. 1.
What does that mean?
I believe you've got to live your life authentically to your truth. To be able to do that you have to know who you are, because if you're living your life to someone else's truth - let's say you have a job that you're doing because your mother and father thought you should be an accountant, but you really had an absolute passion for drawing and painting and you wanted to be an artist, but everyone said, 'oh no, you'll make no money being an artist' - you're not living your life authentically to your truth. Or if you're in a relationship where you're really unhappy, the relationship is not healthy, you're not living authentically to your truth, so to get to those stages of knowing what is your truth you have to know who you are and you have to be connected to your soul.
How do you get there?
To me it is a spiritual path and I started at a very early age, I started on what I'd call my spiritual journey when I was a teenager, 16. It started with just thinking about what is life about, why are we here on this earth and is there more than just this earth. I started going to church and I've been on a spiritual journey ever since.
Is that still part of your life?
Very much so. As far as, not in a religious way, but I believe in a faith and I pray every day to God and that spiritual faith has guided me my whole life since I tapped into it, and it's a huge strength and it gives me peace and it gives me guidance. Now whether you believe in God, whether you believe in Buddha - you know to me it doesn't matter what your faith is - but what is important is that you do have faith, that you believe in a higher source and tap into it.
The higher source is that voice that you hear in your head, that tells you when you shouldn't be doing that or this doesn't feel right. For me it's been a wonderful source of guidance and you might like to call it a meditation, I say a prayer every morning and just say: 'Dear God thank you for everything you bless me with my life. I give thanks for everything and I just connect to your loving spirit, your loving light and I want to be connected to your spirit'. What it does, is it centres me for my day.
It's about having gratitude and compassion and kindness, all those things which is what I try to live my life by. To me that's what my faith is. You find those sorts of...compassion and kindness and honesty, they're in all religions. So that's really important, that's a big part of my life, to life authentically, that's been my journey. I've had to make decisions and changes in my life to make sure I am.
So that's the inner, then there's the lifestyle choices, the absolute basics, the same old things. So, healthy diet: when you eat a good diet your body reaps the rewards, when you eat rubbish, junk food, it doesn't give you anything so healthy diet is absolutely paramount. We know that additives and over-processed food it's not going to give your body any goodness, so it's about feeding your body with absolute natural goodness. And I really do believe in exercise, on many levels because your body loves it.
What are you main forms of exercise?
I change it, because I'm a bit of a Gemini and I get bored, but I absolutely love doing RPM classes, that just gives me such a great workout. You come out after a 45-minute spin class and you dripping and you just feel for the rest of the day energised, it's great. I love yoga, I think yoga is just brilliant for giving the inner organs a lovely gentle workout. I'm a big walker, that is walking in nature, being by the water, getting in the bush, that feeds your soul.
The reason that exercise is important is we are living such busy lives today, more than ever, and with that comes stress. If you're not handling your stress, all of a sudden at the end of the day you'll find the shoulders are up round your neck. For me, I get busy and I talk really fast and then I know I need to breathe. That's why the exercise helps, it just centres me, it calms me down, it gives me the endorphin kick which is great for getting rid of stress and then finally to sleep.
When you sleep that's when the body repairs itself. As far as the skin is concerned that's when it is doing all its restorative, lovely work. If you sleep well you wake up with vitality and when you don't sleep well, you're behind the ball, so sleep is important.
It's all of those components together that add up to well being.
And going back finally to living your life authentically to your truth, if you're in a loving relationship that's healthy, it's so good for you. And all of your relationships, with your friends and your family, with your work colleagues, and that's why it's important if things aren't right you've got to do something about it.
If people are struggling with stress, it's harder to do anything about it, isn't it?
But you have to do something, because what's the alternative, people turn to drugs and alcohol and that's never going to give you that peace. It takes courage to face your stress, to face what's not working in your life, it takes courage.
Have you felt strongly at times that things aren't working in your life?
Look, who has an easy life. I mean that's not life, and I think the older you get you understand that more and more. The joyous moments in life, my goodness, you've got to grab them, you've got to embrace them because you never know what's coming. For me, I've had a lot of things happen to me in my life, like everybody else. I've had the death of a father, I've had a marriage break-up, I've lost close family and friends with cancer, so those hardships do bring sadness and do bring stress. I don't believe anybody has a 100 per cent stress-free life. Even sometimes on holiday there can be stresses, you know, you get somewhere and you haven't got any luggage. Life is not all happy joyous times. You have the down times, the sad times, the challenging times and it's part of life. 

ON DANCING
Dancing with the Stars brought you back into the public eye, but what were you doing business and workwise up until then? 
When I look back, the defining moments of my life were obviously winning Miss Universe in 1983, and then moving to Wellington in 1986. That was when I started my business, a modelling agency and a grooming school and I sold that in 1992, two weeks before my son Hilton, my first child, was born. He's 21 now and my daughter Jasmine is 16 in December.
When I sold the business I retained the grooming side so I've always worked as an image consultant and definitely been a very hands-on mum. The lovely thing about being self-employed is you can work your own hours, so I was always available from 3 o'clock onwards. My life has been very much being a mother. I moved up to Auckland in 2007. Dancing with the Stars was 2006, so that was definitely a coming out. It was an opportunity that was offered to me and I just thought that sounds like fun and it was.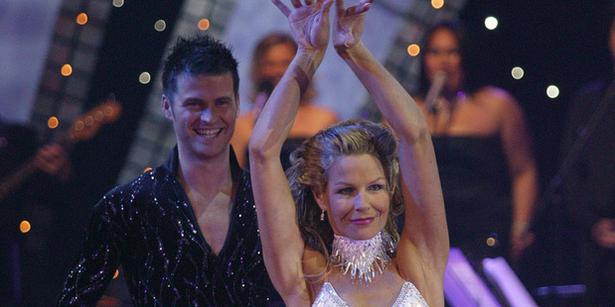 What appealed to you, was it the show or putting your out there again?
It wasn't putting myself back out there, it was the concept of the show, it was the actual dance because I had always loved any type of dancing. I just thought 'that would be a really fun thing to do.'
A lot of hard work surely? 
Well, initially my idea was this would be a lot of fun and then of course once I got into it I realised this was going to be a huge challenge. It was a lot of hours and it was a three-month commitment. My [dance] partner, Aaron Gilmore, was amazing, he was just an incredible human being, a big heart and he helped me go through a very challenging process because dancing in a live TV show, week-in, week-out was quite terrifying to be honest and you're really putting yourself on the line and can fall flat on your face and embarrass yourself and all those things, but at the end of it, I thought wow, that was so amazing to do something and share something with someone else because winning Miss Universe was just on my own and it was, yeah, the best thing I have ever done.
Really?
As far as in my career, definitely. It was the sharing element. It was going through this amazing experience not on your own, but actually in a partnership.
Do you keep in touch with Aaron?
Aaron's the brother I never had. That's how I would explain him. We're very close.
Do you still dance?
I dance Argentinian tango.
How often do you do that?
Well, I've been doing it on and off since Dancing with the Stars and I've just recently picked it up again. Every week throughout New Zealand there's tango schools, they call them milongas and it's a gathering of people to dance Argentinian tango. I love it, I absolutely love it.
What do you love about it?
What initially got me, is, it's the music. The music just absolutely gets in your soul, it's a dance that has to be danced from your soul. People who dance Argentinian tango are very serious about their dancing whereas something like salsa is fun and has a different element, but I love the deep feeling of tango. And the origins from Buenos Aires and the whole history of tango is great. It's like every dance with tango you meet your partner on the floor and you don't know what's going to happen because the music guides the male to lead the female and you go on a journey together for that dance and so every time you dance it, it always has different layers to it and that's what I love. It's a very deep dance.
Did you manage to get Martin to do it with you?
No, no.
Not a dancer?
Oh yeah, no, he likes dance, we're actually thinking of doing salsa.
How is he?
He's great, he's doing really well.

ON A MISSION
When did the charity work step up? 
Dancing with the Stars you had to pick a charity and so I decided I wanted to do child cancer. The reason I did it was No. 1 anything to do with children I'm putting my hands up for because children are precious and 2 the Child Cancer Foundation wasn't Government funded and I wanted to choose a charity that didn't get funding to give them that boost and exposure. We raised above $112,000. So after the show, I said I've love to continue supporting it.
I've just recently become an Ambassador for New Zealand Breast Cancer Foundation. I am a big believer in that if you have a public profile you can do a lot. It's about being able to give your voice and your name to create awareness. To me, if I can do something to help other people then I'm very, very happy to do that.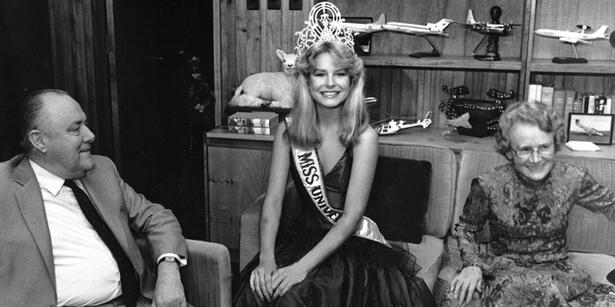 How do you decide what you endorse?
There is no way I could ever be involved with a company or a product I didn't believe in. My work is about women and wellbeing so therefore anything I've ever become involved in has always been around that. The fit with Living Nature is absolutely perfect. For me, I had to believe in the product so I trialled it for six months. I can't stand anything with a heavy fragrance, it gives me that instant headache, I can smell the synthetic-ness about it. What I love the most about Living Nature is the integrity because this is a company that cares about the wellbeing of its customer. It's about 100 per cent natural, safe, and most of all, what we want, to be effective. I use the whole range, skincare and cosmetics. I love introducing it to women because as I said we have a choice: are you going to use products that have absolutely not one nasty toxic chemical or are going to use products that are full of the chemicals? If women are using products that have synthetic preservatives in them, they can layer on in an average day 168 synthetic chemicals on their body in one day. It's not till you start picking up your products and reading what's on the back, and when you start Googling what those products are and what they can do, it's frightening.
Before I went to natural, I was doing that, I was just putting on whatever, not actually thinking consciously what is this. It's my mission to spread the word. To empower women to educate themselves and make healthy choices. 

ON PERSONAL STYLE
What do you think of that Miss Universe gown now?
It was absolutely perfect for 30 years ago. Very much the look, the colour. Would I choose that dress today? 'No, I wouldn't,' but back then I think it was very appropriate.
With Te Papa showing the dress, is there anything else in the museum? 
Two years ago I gifted all of my Miss Universe collection, it was the sash, the crown, the trophy, the dress and a lot of my memorabilia.
What did you daughter think about that?
She didn't know. I just decided it was far better to be in a place like Te Papa where lots of people could enjoy looking at it, than in a box getting mouldy in my garage. The exhibition opens, with a blessing on August 23, I'm going down, then it will run for six months.
How do you describe your personal look these days?
The most important thing for me is comfort, everything has to be comfortable. I really like classic with a twist, I'm definitely not a frou frou girl, I love beautiful fabrics, texture in fabric, but I like simple lines.
Do you have any favourite designers?
I absolutely love Yvonne Bennetti for her use of colour, her use of fabrics for a beautiful glamorous sort of look. But I'm very comfortable in jeans and T-shirt. I own a lot of pairs of jeans and I love my boots, I love that casual sort of relaxed look.
Do you enjoy dressing up?
No. I never find it comfortable. It's so formal and it's usually high heels and perhaps it's a tight fitting gown and that isn't comfort and I just love being comfortable. Nothing is worse than when you see any female not looking comfortable.
What are you wearing this evening [to a cocktail event for Dress for Success]?
It's this dress, it's a very simple two-colour dress, but with that little bit of detail, it's easy and comfortable. [Downes shows me her BCGB Max Mara taffeta dress, with a grey, three-quarter sleeve top with subtle ruffle detail and a black flared knee-length skirt before we chat about how with age stretch fabric and lower heels take on a new appeal].
Why do you think we sometimes are prepared to be uncomfortable?
I think as you get older you're not prepared to be. I don't think you put up with it, but when you're younger you are driven a little bit more by fashion, so you are going to wear those shoes that are the current look. I look at some shoes today, the size of the heel, and I think that's ridiculous, but young girls love them. Are they comfortable? You go and watch them at the end of the night and they've got their shoes off. That's what youth is about.

ON PUBLIC IMAGE
If you were writing the script, where they inevitably say "Lorraine Downes, former Miss Universe," what words would you like said about you? 
So [she cackles], you're saying at my funeral?
When people put you in context, what would you like them to say?
The most important thing to Lorraine was love and family. Or is, love and family.
If they were saying who Lorraine was, rather than what mattered to Lorraine, what sort of words would they use to describe that woman?
That's really hard. [Long pause] Honest. [Even longer pause] Loyal...
If someone said beautiful, what would you think about that? [Silence]. Is that a word you have a relationship with?
Well, I've been involved with the beauty industry, so it's a word that has definitely surrounded me, but whether I would say about myself that I am beautiful, I wouldn't. To me that's something that other people, if they want to say that, if they thought that, but to me those things like being honest and loyal, disciplined, focussed, hard-working, that's what I'm about ... yeah, I don't know, beautiful?
If they describe you as a beauty queen? 
That's just one thing, beauty queen. Underneath my umbrella there's just so much more. Beauty queen, that's just a part of something that happened in my life. Yep. I'd be very upset if they just said 'she was a beauty queen.'
I hope there's much more of me than that.
Share this:
More Beauty & Wellbeing / Features & Profiles