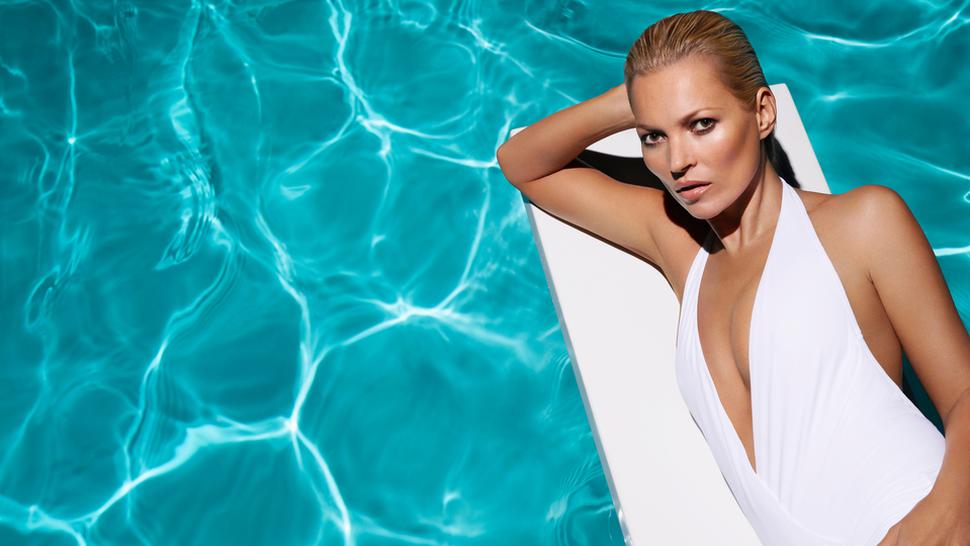 Confessions of a tanaholic
Janetta Mackay speaks to a woman who is in the business of going brown.
Thursday Nov. 28, 2013
The logo for Hailee Wheeler's organic tanning business reads: "Warning, spray tanning is addictive and has the effect of making you look thinner than you actually are."
Therein lies its appeal, says this self-confessed tanaholic, who lays claim to developing the first New Zealand-made organic spray tan.
Wheeler, who supplies tanning clinics and beauty salons with her Brown All Year range, is full of useful advice for self-tanners. She is one, having eventually turned a personal obsession with being brown into a business.
It all started when, as a university student, she decided that rather than spending $60 getting sprayed regularly, she should invest in her own machine.
Next came the search for the ideal tanning solution, and when she could not find a locally made organic one, she looked into importing one from overseas. An American distributor told her she would have to buy 100 litres.
"I only wanted it for myself because I was completely addicted."
Wheeler then approached local beauty product makers and, eventually, after screening out ingredients such as ethanol, which she replaced with witch hazel, she was on her way.
A core group of around 10 of her regular customers provided useful feedback on formulas.
Because she had to order tanning solution in bulk, Wheeler decided to go into business seriously and found her studies in business, marketing and graphics helped.
She approached salons and now more than 200 of them use her solution, including upmarket eco-conscious outlets such as Lucy & the Powder Room.
A take-home range of sprays and lotions and online sales followed, with products packaged in glass rather than in plastic.
Wheeler says there are now others making organic tanning products in New Zealand, but she believes being the first, combined with her own passion for being brown, has given her a head start in understanding how to get great results.
Her training includes tips on how sprayers should adjust their application to customers' skin tones and preferred depth of darkness. In response to customer demand she offers salons a fast-dry "lunchtime tan" solution, but admits - unlike some - that this type of product contains chemicals to ensure speedy penetration.
The standard organic solution takes four to eight hours to develop, but the bronzer it includes to make application easier to track ensures an instant tan effect. The spray lasts four to 10 days.
Wheeler says the bulk of tanning customers are aged under 30, though she has tanned an 85-year-old.
She believes the market in New Zealand will continue to grow, with the younger generation spending ever more on appearance enhancement.
"All they care about is what they look like," she laughs. "They get the lashes, then the tan ..."
They sometimes need counselling on not overdoing the colour as well - "on looking classy, not arsey" - but Wheeler says she totally gets their desire to tan, saying she feels "euphoric" with a bit of colour.
For her, tanning is about looking sporty, athletic and summery. "I feel thinner, I feel better about myself and I feel younger."

Coming up Roses 

If you've given up on fake tans because you think they stink and make you orange, think again. A few assuredly do, but companies have got better at developing formulas that mask the aroma of the product's active ingredient, while also delivering a decent tan.
In my experience, it is easier to find good colour than a great smell, but people's perception of the smell varies widely, from negligible to off-putting.
I tend to notice it as a biscuity aroma that becomes more pronounced a day or two after initial application.
So-called "odourless" products or fragranced ones may initially be more pleasing to the nose, but if they include dihydroxyacetone (DHA) it is usual to notice a smell to varying degrees in a day or two. DHA (and the related ingredient erythrulose) are carbohydrates, with DHA usually derived from sugar cane or, less often, from beet or fermented glycerin.
Depending on their source and what they are mixed with, tanning products can sometimes claim organic or natural status.
Tanning solution developer Hailee Wheeler (see main story), says she finds the chemical additives in some products smellier than DHA.
DHA is found in greatest quantity in professional spray tan solutions and in lesser amounts in fake tan sold for at-home use, both of which develop over the hours after application.
It is also used in gradual tanners in lesser amounts, which is why these need to be applied over several days for enough colour to come to the fore.
Gradual tanners, which are often combined into body moisturising lotions, are the best option for very fair skinned people looking to control how much colour they develop.
True instant tanners and bronzers do not contain DHA. They offer a rinse-off cosmetic effect, whereas DHA reacts with the skin's amino acids to produce a darkening in the outer layer skin cells until these fade, shed or are exfoliated off.
Where it can be confusing is with the many combination products which offer a temporary instant tan effect backed with DHA for staying power.
If in doubt, check the ingredient list. Then pick from your preferred application method: spray, mousse, lotion, cream or gel.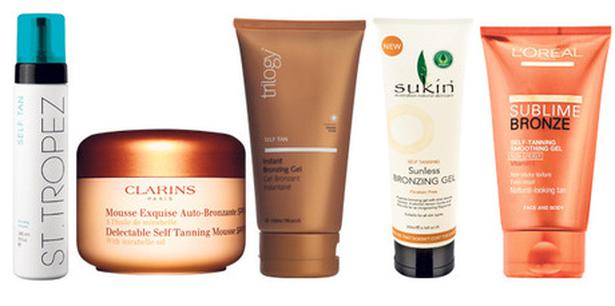 Product picks: St Tropez pioneered patented Aromaguard technology to help combat the distinctive DHA smell and its salon-savvy, mild-smelling range stands out.
Try St Tropez Bronzing Mousse, $75. ModelCo is also good with spray-on products, although the initial coconut smell is pretty full-on.
Clarins Delectable Self Tanning Mousse, $57, is a creamy option that contains moisturising mirabelle oil and SPF15. (Stepped up sun protection is a good idea in the first day after a spray tan, or with initial self-tan use, as studies suggest that skin freshly coated in DHA has heightened free radical activity, making it more susceptible to sun damage).
In the natural skincare sector, decent self-tanners include Trilogy Instant Bronzing Gel, $35.90, which has a subtle shimmer, and Sukin Sunless Bronzing Gel, $24.50, with a fresh citrus smell to start with.
Brownallyear's Chocolate Tanning Cream, $33.50, best applied with its Velvet Blending Glove, $13.50, is a New Zealand-made organic option. (See brownallyear.com)
In this category from overseas are Eco-Tan and Tan Organic. Supermarket best buys are L'Oreal and Garnier self tan or Dove gradual tanner, which sorts your moisturising needs as well. I'm a fan of L'Oreal Sublime Bronze Self-Tanning Gel, $29.99, for easy application though, as with most products, I do notice some smell developing.

Tan tips 

• Exfoliate the day before applying fake tan. A flannel rubdown is fine. It is less abrasive than using harsh scrubs or brushes.
• Use a glove for even application at home and spray the product on to the glove not your body.
• To cover tricky areas such as your back, slip the coated glove over a long-handled body brush and secure with a rubber band on the neck of the brush.
• Do not rub product in too hard. This can cause streaking.
• Avoid putting tan on the armpits as these don't see the sun naturally, but do take care to blend into the area.
• To avoid the "crocodile" look, beware overuse of gradual tans which can build up to a crackle-effect - and exfoliate between applications.
• To prolong a fake tan in the days after application, use body moisturiser or apply a specialty after-tan top-up.
Share this:
More Beauty & Wellbeing / How To