SPONSORED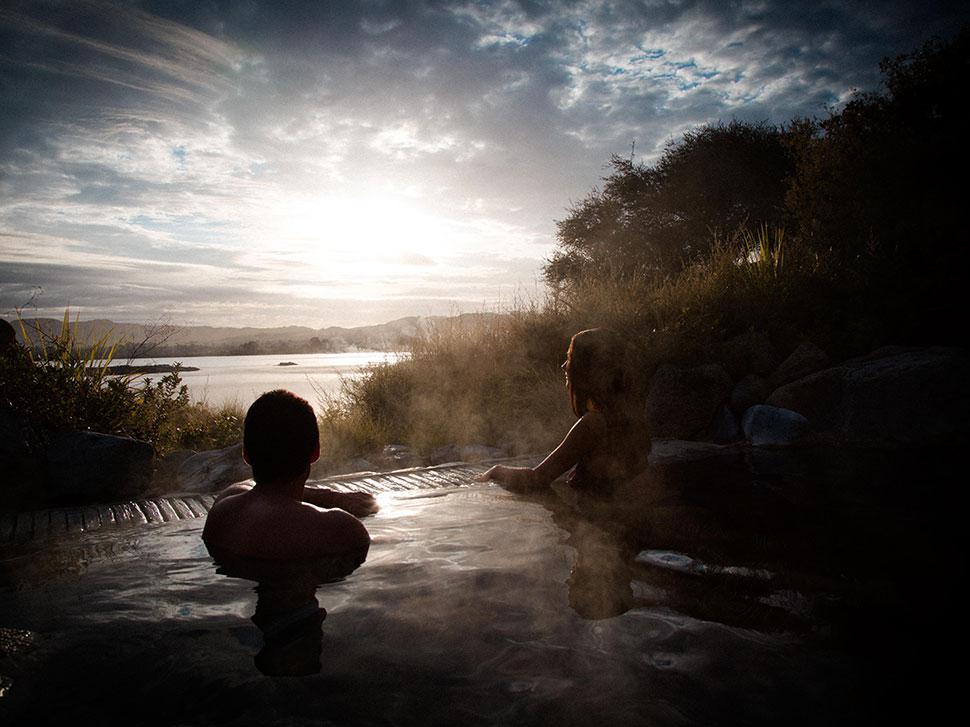 The Hits Stacey Morrison shares the mantra she lives by
A series brought to you by Polynesian Spa. Today – Stacey Morrison, The Hits 3-7pm DJ and TV presenter.
Thursday July 13, 2017
What is your typical day – morning, noon and night?
I'm up early with the kids and try to fit in some yoga but have varying degrees of success; for some reason even the dog likes to try to get his own downward dog on!
After the school drop-off, I'm usually filming for TV or working on consultant roles for TV shows, radio prep, writing or speeches, then our radio show 3-7pm on The Hits, then home to my family or date night with my husband (if I'm lucky).
I tend to work after the three kids go to sleep too. It's easy to get into emails, writing and planning for the community group we work with – but I'm trying to make sure I fit some early nights here and there too.
When are you at your busiest?
During the second part of the year . . . but then the first part of the year is full-on too. I tell myself this to cope but then I look back on the first half of the year and realise it was just as busy.
When I'm working on Whanau living on TVOne, which is filmed four to five days a week. Then there's the work I do with Whanau Ora, community groups, hosting awards night and other work. I love my work, which makes it easier, and I feel grateful much of what I do is making a difference. It's hard to complain about workload when you do a job you really love.
 Is your job and/or family life busy and/or stressful?
It's very busy, with three kids and my husband working a few different roles as well and, although there is stress and pressure, I'm lucky my job(s) are things I love.
What do you do to relieve stress/alleviate busy-ness?
Dedicated family time, time in nature, yoga, getting back-up and understanding from my darling husband, and wonderful girlfriends. I love to take walks when I visit Rotorua – the Blue Lake is the perfect distance for a walk. My husband Scotty and I have fitness training runs there too. I love to travel and take holidays but it always has to be somewhere with water.
What do you do to ensure you have "me" time?
I try to get up early, when the kids are still asleep. My husband gets up at 4.30, so I'm never awake before him! I do yoga at home or sometimes go to a class but it takes so long to get there and back, it's often more relaxing to do it at home. I'm guilty of telling my friends that they need to make time for themselves – but don't often do this myself. I recently bought a friend some spa vouchers so she can get time to herself.
What wellness routines do you follow?
Yoga is my go-to at the moment and I pretty much follow a low-carb/high-fat diet.
Do you enjoy a visit to a spa?
I love it – my friends and family know this and so often give me spa vouchers for presents. My grandmother is from Rotorua and I'm tribally from there and we spend a lot of time in the area. I love to visit Polynesian Spa when I'm in the area – I took my sister-in-law recently (she has three children and works part time) and she thought it was so unusual not having anything to do. We had three hours of being pampered, it's like being in another country – you could be in Bali or somewhere.
I had a massage and the only complaint I had was that it was so relaxing I could hardly walk afterwards. The quality of the water in the mineral pools is so incredible – your skin feels just amazing afterwards. It's such an incredibly calming experience.
Do you have a mantra you live by and what is it?
Aroha atu, aroha mai – if we put love into the world, love is what will come back.
For more information on Polynesian Spa click here
For more on the "So, how was your day?" series click on the below links
Share this: