Fun Things to Do This Weekend 05/10/2017
Take in all the art, dance and comedy you can, head to a gig, or settle in for a Studio Ghibli film.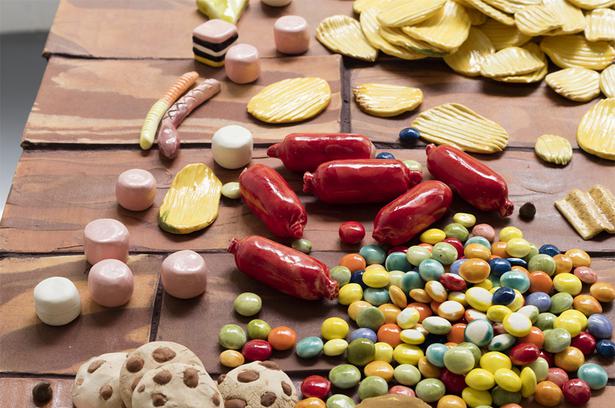 Thursday Oct. 5, 2017
1. Artweek Auckland
Artists are taking over suburbs across Auckland for a week, starting this Saturday. No matter which part of the city you're in, there's sure to be a new exhibition, pop-up event, tour, film screening, or workshop happening near you. One of the highlights every year is Late Night Art in the central city (Tuesday October 10) where there will be live art installations, portrait sessions and cycling tours, while galleries will keep their doors open into the night. There's even a street food festival, Street ArtDego, happening in Te Hā o Hine Place (opposite Auckland Art Gallery), where teams of artists and chefs will combine their skills to create something extra special. Auckland Art Gallery is also hosting an Open Late evening, taking on a 'modern day renaissance' theme to go with the current exhibition, The Corsini Collection, and hip-hop group SWIDT performing. 
• Various locations across Auckland, October 7-15, visit Artweekauckland.co.nz.
2. Tempo Dance Festival
Dozens of events are set to celebrate all the emerging and established talent New Zealand's dancers have to offer. The programme is varied, including ticketed shows, community events, installations and free performances. Shows that caught our eye include The Wine Project, a sensual exploration of the winemaking process, and Inferno, a performance by South Auckland dance collective Coven, which is based on "vogue culture and draws inspiration from Dantes Inferno and indigenous Pacific stories of fire". 
• Q Theatre, 305 Queen Street, Auckland City. October 4-15. Tickets at Qtheatre.co.nz.
3. Objectmarket
Pick up some beautiful textiles, ceramics, glassware, homewares and jewellery by top local artisans at Objectspace's special market, held in Ponsonby Central's Sapphire Room. Work by over fifty makers will be showcased at this unique market — a must-visit for art lovers and a great way to support local talent.
• Sapphire Room, Ponsonby Central, Ponsonby. October 6-10, 9am-6pm. Visit Objectspace.org.nz
4. Howl's Moving Castle
Seeing as the bright, hot days of summer aren't here yet, we still think it's perfectly acceptable to spend an afternoon inside with a great movie. Academy Cinema have extended the run for some of the favourites that screened during their Studio Ghibli film festival, including the brilliant Howl's Moving Castle. Embark on an adventure with a young woman called Sophie as she tries to break a spell which has left her in an old body, as she travels with a young wizard in his 'moving castle'. 
• Academy Cinema, 44 Lorne Street, Auckland City. Saturday October 7, 3.30pm. Tickets from Academycinemas.co.nz.
5. Angella Dravid
Billy T Award-winner Angella Dravid is bringing back her Comedy Festival show Down the Rabbit Hole back for one week. All you need to know that it centres around a love story that went "really wrong"... Settle in and enjoy Angella's unique style of dark comedy — you'll soon see how she won so many audiences over during the festival.
• The Basement, Lower Greys Ave, Auckland City. Thursday October 5 to Saturday October 7. Tickets $20-$25 from iTicket.co.nz.

6. Neon City and Merk at Golden Dawn
Seeing as beloved bar and venue Golden Dawn have announced they're closing their doors in March next year, it would be a good idea to make the most of all their offerings until then. This Friday catch The Neon City (Japan) and Merk (Auckland) for a chilled out night of indie-pop.
• Golden Dawn Tavern of Power, 134 Ponsonby Road, Friday October 6, 8pm. Tickets $10 on the door. Visit Goldendawn.co.nz.
7. Vegan Burger Night at Tart Bakery
Tart Bakery — the geniuses who can make vegan versions of any of your favourite treats — have just opened a new store in St Kevin's Arcade. What better way to celebrate than a fry up back where things all began in Grey Lynn. Pop into their original store between 6pm and 8.30pm for a delicious cruelty-free burger.
• 555 Great North Road, Grey Lynn, Friday October 6, from 6pm. 
8. The Cross Street Markets
Hiding away just behind K Rd, The Cross Street Markets have popped up again until Sunday. A cavernous garage takes you through to various stalls selling a range of objects including hand-crafted wall hangings, poetry, furniture, plants, books, ceramics, vintage fashion and more. Even better, stop for a snack while you shop — fresh coffee is on offer as are tasty treats. On Thursday and Friday they're open from midday until 8pm, and 10am-5pm Saturday and Sunday.
• Sunset Tattoo, 4A Cross St, Auckland Central. Follow The Cross Street Markets on Instagram
LOOKING AHEAD
Things to book and look forward to

Live Well Festival, The Cloud, Auckland, October 14-15
Die! Die! Die!, Whammy Bar, Auckland, October 14
Show Me Shorts Film Festival, October 28-November 28
Taste of Auckland, Western Springs, November 16-19
The xx — I See You Tour, Trusts Arena, January 11
Laneway Festival, Albert Park, January 29
Share this: