Fun Things to Do This Weekend 07/09/2017
Revamp your spring wardrobe, nab some special books, or spend the weekend laughing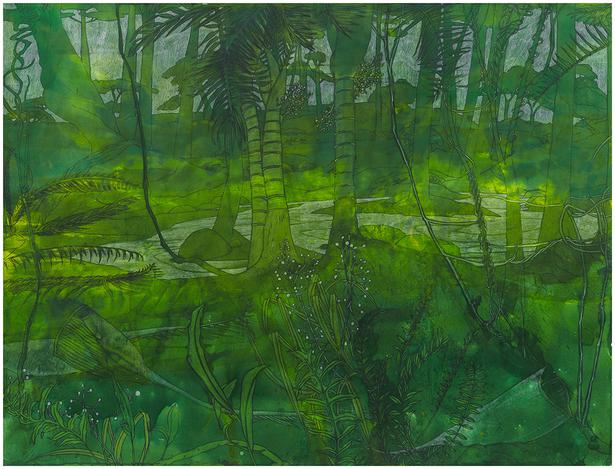 Thursday Sept. 7, 2017
1. OTHER [chinese]
Writer and director Alice Canton wants to open up the conversation about race with this piece of "documentary theatre", which explores experiences of Chinese in New Zealand, while acknowledging that everyone's story is so unique. The work comes from time she spent with Chinese actors and non-actors from communities across Auckland and includes close to 100 people on stage. Tackling "cultural mis-representation, discrimination and invisibility that exists around Chinese identity", the show aims to create a ripple of awareness and meaningful change.
• Q Theatre, 305 Queen St, Auckland Central. Until September 16. Visit Qtheatre.co.nz.

2. Indie Book Fair
Head out west to the stunning Te Uru Gallery in Titirangi and browse through some unique books by Auckland's small presses. Artspace, Clouds publishing, Inky Palms, Objectspace, Gow Langsford and many more publishers will show limited edition and handmade books and zines, with some up for sale (cash only). There will also be a stall for you to create a bright badge from vintage art magazines. The event is part of the Going West Books and Writers Festival, which is running for most of September. 
• 420 Titirangi Rd. Sunday September 10, 11am-3pm. Visit Teuru.org.nz
3. Pinot Palooza
Spend your Saturday afternoon tasting the most "enticing, enthralling, sexy, silky, suave and sophisticated of all grape varieties", pinot noir. With over 100 wines on offer from 21 wine regions, discover a new favourite drop and meet the makers behind it. 
• Pinot Palooza, Shed 10, 89 Quay St, Queens Wharf. Saturday September 9, 1pm-6pm. Tickets $60-$100 from Eventbrite.

4. Fazerdaze — Morningside Album Release Tour
If you're unfamiliar with the catchy tunes of Fazerdaze (Amelia Murray), it's time you were acquainted. After enchanting audiences across Europe and releasing a debut album earlier this year, Fazerdaze are performing their first headline shows in New Zealand. There's a good chance the shows will sell out so best to nab your ticket quick-smart.
• Kings Arms, 59 Frances St, Eden Tce. Tickets $17 from Undertheradar.co.nz.
5. A Room with a View
See James Ivory's lush Victorian romance made in 1985 and starring Helena Bonham-Carter, Maggie Smith and Daniel Day-Lewis for free at Auckland Art Gallery this weekend. Set partly in Florence (and chosen to celebrate the opening of The Corsini Collection exhibition), the film follows young Englishwoman Lucy Honeychurch as she travels across Italy where she falls in love, before she returns to England where she has to decide whether she's in love with the wealthy suitor or the free-spirit. 
• Auckland Art Gallery Toi o Tamaki, cnr Wellesley and Kitchener Sts, Auckland Central. Saturday September 9, 1pm.
6. Sip and Swap
Spring cleaning can unearth some clothes you forgot you even owned — if you have a pile of lovely items you no longer need, head along to the women's clothing swap at Final Final (a "creative clubhouse" in Grey Lynn). You'll be provided with bottomless tea as you peruse the wares on offer. Half of the $10 entry fee and any leftover clothing will be donated to the Auckland City Mission. 
• Final Final, 43c Dryden St, Grey Lynn. Saturday September 9. Entry $10. Visit Finalfinal.co.nz
7. Fake American Accent — Monthly Poetry Reading
Hosted by multi-talented writers Vanessa Crofskey and Amanda Jane Robinson (known as the Thursday Girls), Fake American Accent sees six established and emerging authors respond to an assigned slice of pop culture. You can expect the unexpected with each work and its delivery, as Thursday Girls are out to breathe some life into more traditional definitions of poetry. Head along and discover some talents who've been hiding right in our own backyard. 
• Basement Theatre, Lower Greys Ave, Auckland Central. Thursday September 7, 9pm. Tickets $5-$10 from Basementheatre.co.nz.
8. Auckland Home Show
You might find enough inspiration to turn your spring clean into a full-on renovation at the Auckland Home Show. Keep up to date with the latest indoor and outdoor trends and gain some expert advice if you have a specific issue you need some help with. Make sure you set aside enough time to take it all in — with over 500 exhibitors setting up, you'll be met with enough ideas to keep you busy all day long. 
• ASB Showgrounds, 217 Greenlane Rd. Until September 10. Tickets start at $16 from Aucklandhomeshow.co.nz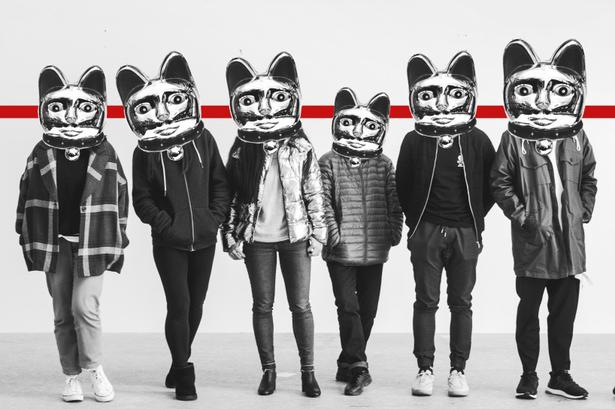 9. Christine Hellyar — Looking, Seeing, Thinking exhibition 
For this show, Christine Hellyar has printed botanical drawings of flooded Waitakere forestland onto silks and textiles, presenting them alongside sculptures, furnishings and historic objects. Interested in landscape, history and Aotearoa's Enlightenment period, Hellyar's work explores sites of Colonial exchange, collection and documentation and representations of landscape.
• 420 Titirangi Rd, Titirangi. Until November 5. Visit Teuru.org.nz.
10. Comedy Festival Return Season
The Comedy Festival schedule can be a bit overwhelming, but here's your chance to catch up. Alice Snedden, Eli Matthewson, Guy Williams, Donna Brookbanks, Melanie Bracewell, Hamish Parkinson and Ryan Richards are returning to The Basement for a return season of their brilliant shows. Each one is only sticking round for a few nights each, so pick your favourites and get ready to laugh. 
• Basement Theatre, Lower Greys Ave, Auckland Central. Until September 9. Visit Basementtheatre.co.nz
11. Victoria Park Pop-Up Market
Each weekend a mini market takes over Victoria Park Village with a rotating roster of stall-holders, food trucks and workshops. Grab a coffee and a snack and have a leisurely browse through the wares on offer. 
• 210-218 Victoria St West, Auckland Central. Every Saturday and Sunday, 10am-2pm.
LOOKING AHEAD
Things to book and look forward to
My Own Darling by Grace Taylor ASB Waterfront Theatre, Auckland, September 17
Artweek Auckland Various venues, Auckland, October 7-15
Bjork: All is Full of Love by the Blackbird Ensemble Q Theatre, Auckland, November 8-11
Taste of Auckland Western Springs, Auckland, November 16-19
The xx Trusts Arena, Auckland, January 11
Laneway Festival Albert Park, Auckland, January 29
The National Villa Maria Estate, Auckland, February 25
Share this:
More Culture & Travel / Features & Profiles