Fun Things to Do This Weekend 16/03/17
From film to art, music and food, get out and about this weekend with these great activities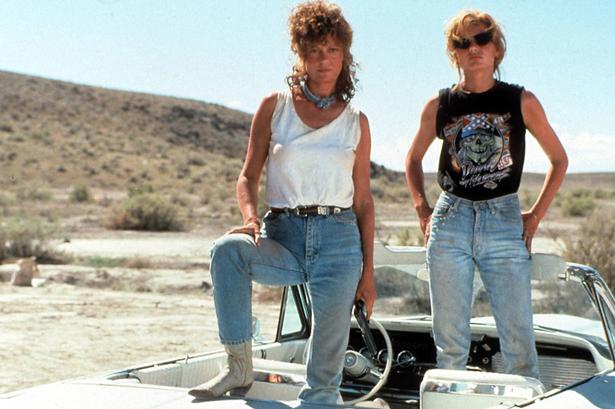 Thursday March 16, 2017
1. Thelma & Louise - Silo Cinema 
90s' classic Thelma & Louise will be screened for free across three nights at Silo Cinema in collaboration with Benefit Cosmetics this weekend. The movie is the main event (starting at 9pm) but head down earlier for DJs, food trucks and the Silo Night Markets and bar, Benefit Cosmetics will also have a pop-up with free samples to try. 
— Silo Park, Wynyard Quarter, Auckland Central, March 17-19. Visit silopark.co.nz
2. The Body Laid Bare: Masterpieces from Tate
More than 100 nude artworks from London's Tate gallery will be exhibited at the Auckland Art Gallery Toi o Tamaki from this Saturday, including masterpieces by Pablo Picasso, Henri Matisse, Louise Bourgeois, Cindy Sherman and the Guerrilla Girls. 
— Auckland Art Gallery, cnr Kitchener and Wellesley Sts, Auckland Central, March 18-July 16. Visit aucklandartgallery.com
Read: What Nudes Tell Us About Ourselves
3. Vanished Delft: Handmade Material Culture
History will, sort of, repeat itself at the Pah Homestead's latest exhibition that utilises the gallery's past life as a residence to display contemporary handmade objects. Vanished Delft: Handmade Material Culture will feature the works of 40 applied artists, from doorstops to teapots. 
— TSB Bank Wallace Arts Centre, 72 Hillsborough Rd, Hillsborough, on now until May 14. Visit wallaceartstrust.org.nz
4. Womad 
This weekend Taranaki hosts the iconic three-day Womad festival, with artists from all over the globe gathering to showcase many forms of music, arts and dance.
— TSB Bowl of Brooklands, Pukekura Park, New Plymouth, March 17-19. Visit womad.co.nz
Read: Exploring Taranaki Beyond Womad
5. White Night
As part of the Auckland Arts Festival, White Night is a six-hour Auckland-wide event that aims to make art accessible to everyone. Art will be enjoyed in various public spaces all over the city, from Silo Park to Parnell, Sandringham, Waitakere and many more locations which you can find here.
— Across Auckland, March 18, 6pm-12am, Visit whitenight.aaf.co.nz
6. Justin Bieber Purpose World Tour Concert
Bieber fever hits Auckland this weekend with fans from all over the country flocking into town for the Canadian superstar's one-night only show, which sold out in seconds.
— Mt Smart Stadium, Penrose, March 18.
7. ASB Polyfest 2017
Over the next four days over 9000 students, from 60 different schools around Auckland will come together to give their all in cultural performances of dance, speech and song at the 42nd ASB Polyfest. There will be six stages - Maori, Samoan, Tongan, Cook Islands, Niue and Diversity. This year's event theme focuses on 'Nurturing Leadership Through Culture'.
—Manukau Sports Bowl, Manukau City, March 15-18. Visit asbpolyfest.co.nz
LOOKING AHEAD
Events later in the month to book and look forward to
Antarctica While You Were Sleeping March 24-26
The Auckland Museum's iconic building is set to become the canvas for a 360-degree projection of a magnificent Antarctic iceberg. Visual artist Joseph Michael has collaborated with composer Rhian Sheehan to bring Antarctica to life through an immersive multi-sensory installation which will be on 45-minute loop projected onto the museum.

Walk the Walk: A History of Fashion in the City March 29-31
Discover central Auckland's rich fashionable past with the New Zealand Fashion Museum's Walk the Walk: a History of Fashion in the City. Part of the 4 Days of Fashion in the City event, the museum has collaborated with Smith & Caughey's, the Auckland Council and Heart of the City to present the series of free and insightful activities.

Kelmarna Gardens Autumn Festival March 26
Gather together a group of friends and head along to the Kelmarna Gardens Annual Autumn Fundraising Festival. Orphans Kitchen, Bread & Butter Bakery and Cafe, Organic Mechanic, Little Bird Organics & The Unbakery and more will be there serving up a delicious range of food and drinks, plus there will also be workshops and live music.

Be inspired by the good things in life. Sign up now to receive emails from Viva, and twice a week you will be sent the latest news, profiles, videos, fashion shoots, competitions and more.
Share this: