Fun Things to Do This Weekend 17/11/16
It's a big weekend of events around the country, from fashion to food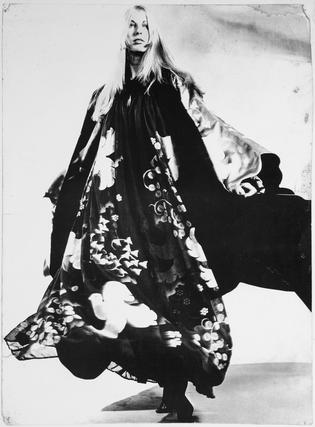 1. An affinity with cloth has seen Susan Holmes' work as a fabric artist continually evolve over the past five decades, from abstracted 1980s' print dresses to elaborate wearable art pieces. As part of Objectspace's Masters of Craft series, the exhibition Susan Holmes: Fabric Artist opening this weekend will celebrate her extensive body of work.
— Objectspace, 8 Ponsonby Rd, Ponsonby, opening November 19. 
2. A major exhibition by influential American artist Cindy Sherman opens at the City Gallery Wellington this weekend, showcasing her work since 2000, as well as her collaborations with Chanel and Balenciaga. Keep an eye out for our interview with the artist, best known for manipulating her own image, in next week's issue. Opening weekend will include a talk featuring designer Karen Walker, artist Yvonne Todd, art writer Martin Patrick and poet Hera Lindsay Bird sharing their favourite Cindy Sherman works.
— City Gallery, Wellington, November 19-March 19 2017.
3. Food event of the year Taste of Auckland takes over Western Springs until Sunday - head along to try dishes by Paris Butter, Depot, Tok Tok, Ima Cuisine and more. One of Australia's most celebrated patisserie chefs, Adriano Zumbo, is a guest - you won't want to miss the decadent bespoke dessert he's creating for the Viva Champagne Lunch on Friday.
— Western Springs, Auckland, November 17-20.
4. If you're heading south for the Queenstown Marathon, why not treat yourself to a delicious Cloudy Bay Long Lunch at Rata. Enjoy a four-course lunch prepared by Josh Emett, with each dish designed to accompany the Cloudy Bay wine range. Tickets cost $150 per person, with $20 per ticket going to Project Crimson to help with the reforestation of the rata tree.
— 43 Ballarat St, Queenstown, November 19-20.
5. Celebrate Auckland's unique Pacific individuality at Fia Fia Night, where you can enjoy the best of Pacific culture, food, and entertainment, dance and film. This event has been organised by Tautai Contemporary Pacific Arts Trust, as part of their 30-year anniversary celebrations.
—  17 Galatos St, Auckland Central, November 18, 6pm-10pm.
6. There's still time to get your tickets to the Vodafone New Zealand Music Awards on tonight at Vector Arena. This year marks the 51st anniversary of the VNZMAs, which are being hosted by Jono Pryor and Ben Boyce, and which will feature performances from some of our top and up-and-coming musicians.
— Vector Arena, Auckland, November 17, 8.30pm. 
READ Red Carpet Dressing With Jono and Ben
7. Opening on Friday is dance theatre show The Beautiful Ones, starring singer Ria Hall. The show is a modern love story set in a club, and contains live music, dance, theatre and art.
— Lower NZI, Aotea Centre, Auckland Central, November 18-26, 8pm.
8. Steiner Ceramics' annual sale ends on Saturday, with handmade ceramics, tableware, wall art and more to clear - plus reduced prices on overruns and seconds.
— 104a Lansford Cres, Avondale, until Saturday November 19.
9. Photographer Bas van Est is having a one-day exhibition on at Thievery Studios on Sunday. Titled Ulterior Qatar, the imagery covers his trip to Qatar exploring desolate spaces not easily accessible to visitors - to discover what the developing city would have been like before it was developed.
—  Thievery Studio, 203 K Rd, Auckland, November 20.
10. Don't miss the annual Nuffield Street Block Party on Saturday, its 10th birthday. Stolen Girlfriends Club is joining the fun, and will be serving Allpress coffee, Burger Burger burgers as well as running a beer pong competition. Pre-register a team to play and be in to win a $500 SGC voucher by emailing newmarket@stolengirlfriendsclub.com
— Nuffield St, Newmarket, November 19, 10am-5pm.
11. Extend your weekend of fun with two great events on Monday night: director Nicolas Winding Refn will hold a Q&A screening via Skype for his new film Neon Dream at Academy Cinemas. Across town in Ponsonby, The Cult Project will mark Food Waste Awareness Month with a pop-up dining event at Gypsy Caravan - expect a "plant-centric menu" that aims to create zero waste with maximum taste.
— Academy Cinemas, 4 Lorne St, Auckland Central, and Gypsy Caravan, 130 Ponsonby Rd, Auckland.
12. Whitecliffe College of Arts & Design much anticipated annual Whitecliffe Fashion Show is on this Sunday. Fashion design students' collections across year two, three and four will be on show.
— Viaduct Events Centre, 161 Halsey St, Viaduct Basin, Auckland. November 20.
Share this:
More Culture & Travel / Going Out