Fun Things to do This Weekend 27/04/17
Whether you're out and about, or staying in, there's plenty to keep you occupied this weekend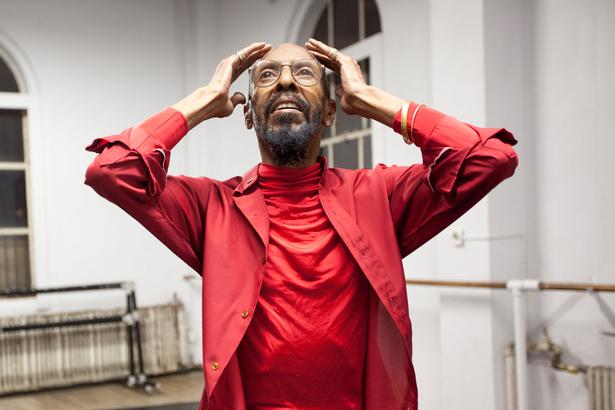 Thursday April 27, 2017
1. Winter at Westbeth
Set to be one of the the must-see documentaries of 2017 is Winter at Westbeth, which follows the senior residents of the Westbeth Artist Housing community in New York City for a year. The facility was established in converted office buildings in the 1970s to provide a community for low-earning artists and has naturally evolved into a retirement community, with 30 per cent of residents over the age of 70.
The stars of the film, directed by young Melbourne film-maker Rohan Spong, include 95-year-old video artist Edith Stephen, 75-year-old revered contemporary dancer Dudley Williams and 82-year-old unpublished poet Ilsa Gilbert.
— Winter at Westbeth is showing at Rialto Cinemas, Newmarket; The Lighthouse Cinema, Wellington; and Academy Metro Gold, Christchurch from April 27.
2. Lecture: Dreams and Responsibilities: The Arts and Crafts Movement in Ireland
If you're interested in the traditional artistic community that thrived in Ireland in the late 18th and early 19th centuries, Te Papa is where you need to be on Friday for an illustrated lecture by Dr Joseph McBrinn from the Belfast School of Art at Ulster University.
Dr McBrinn, a reader in design history, is in New Zealand for the Myriad Faces of War Symposium where he'll give a paper on a work-box embroidered by a disabled soldier given to the Dominion Museum (now Te Papa) by Queen Mary in 1946. His accompanying lecture, Dreams and Responsibilities: The Arts and Crafts Movement in Ireland, will look at how mass emigration caused by the potato famine, and other influences such as increasing religious and political divides, led to a reinvestment and emphasis on its heritage.
— Te Papa, Cable St, Wellington, Friday April 28, 4:30pm-6pm. $15 for Friends of Te Papa, $25 for non-members, includes a glass of wine and free parking. Visit Friendsoftepapa.org.nz
3. Hot Girls Wanted: Turned On
Actress Rashida Jones is one of the women behind a new documentary series on Netflix which follows six real people who participate in and consume online pornography. Hot Girls Wanted: Turned On follows on from a one-off Netflix doco of the same name made in 2015, which looked at those who coerce amateurs into the industry; Rashida has described the new series, which she executive produces, as more of an "open, honest, and healthy discourse" on porn's role in society.
She also directed the first episode of the six, 'Women on Top', which is about American mother and daughter porn-makers Suze and Holly Randall, and a Spanish director, Erika Lust, who makes high-end short porn films for women. Among the points addressed include the industry's tendancies for exploitation and porn's effect on relationships, all explored from personal points of view. 
4. Hans Zimmer Revealed
Fresh from two triumphant performances at the Coachella festival, legendary German composer Hans Zimmer brings his 40-plus piece orchestra and choir to Auckland this weekend to perform a concert featuring music scores from throughout his impressive career.
The concert will be presented in two parts — the first will feature classic movie scores including Gladiator, The Lion King and Pirates of the Caribbean, while the second will be made up of re-imagined versions scores from the likes of The Dark Knight Trilogy and Inception, with the help of some special guests. Expect the soundtracks to sound refreshed and reinvigorated.
— Spark Arena, Auckland, Saturday April 29, 6.30pm. Tickets from $105.90 at Ticketmaster.
5. Jon Toogood: Solo & Acoustic
Shihad frontman Jon Toogood is best known for his extreme rocking of the stage and occasional dive into the moshpit at the front of the audience, but his acoustic solo sets are equally as powerful. Complete with funny banter and anecdotes, the singer/songwriter — currently recording a new album with his other band the Adults — plays songs from his back catalogue, plus cover versions of some of his favourite songs. The tour hits the Sawmill Cafe on Friday.
— Sawmill Cafe, 142 Pakiri Rd, Leigh, Friday April 28. Tickets $42.50 from AAA Ticketing.  
6.  The Classic Preview 2017
The Comedy Festival is underway as of today, and you can prepare your funny bone with a preview at The Classic Comedy Club on Friday (the 7pm session is sold out but there are still tickets to the 10pm show).
On the lineup of the two shows are Hal Cruttenden, Abandoman, Rich Wilson, Markus Birdman, Ismo Leikola, Chris Martin, Jimmy McGhie, Ed Gamble, Lou Sanders, Iain Stirling, Adam Hess, and locals, Angella Dravid, James Keating and Rhys Mathewson.
— The Classic, 321 Queen St, Auckland City, Friday April 28, 10pm. Tickets $30 from Eventfinda.
LOOKING AHEAD
Events later in the month to book and look forward to
Amadeus, May 2-17
BePure What's Your Health Story?, May 2 and 3
Green Day Revolution Radio Tour, May 13 and 14
Swan Lake by Moscow Ballet 'La Classique', May 13
Share this:
More Culture & Travel / Features & Profiles