In Conversation With The Bread & Butter Letter's Sarah Firmston & Rose Hope
For eight years, Sarah Firmston and Rose Hope have been redefining the vintage shopping scene with their retail space, The Bread and Butter Letter
SPONSORED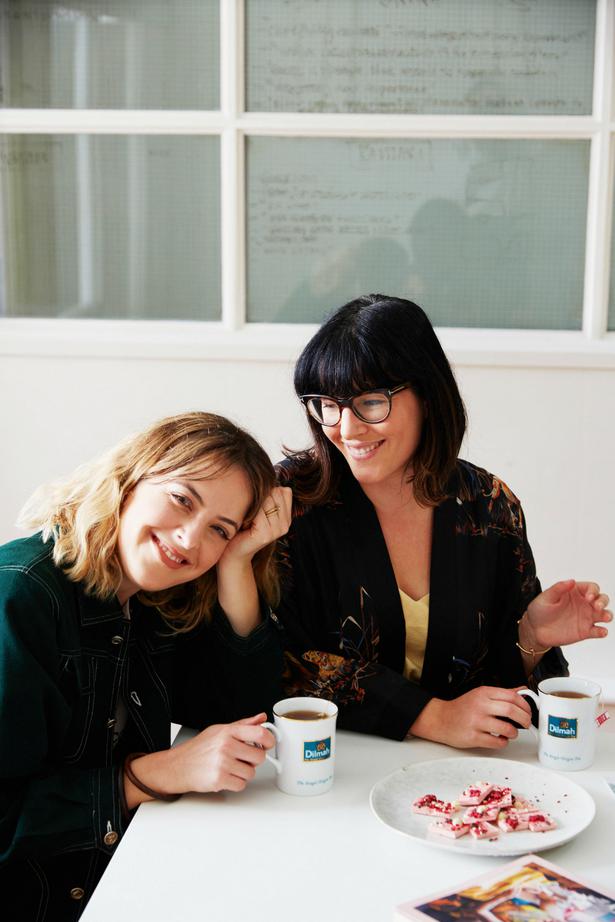 Wednesday July 25, 2018
We chatted to the fashion savvy duo, as they spill the tea on their upcoming rebrand, and reveal how they're constantly redefining what it means to be a conscious consumer.
How did you first meet?
R: Our boyfriends were in the same band, and soon after meeting Sarah asked if I wanted to be part of this project. It's quite amazing it worked out, because we were basically strangers. Fast-forward eight years and I don't know if we've ever had a fight. It's been this amazing pairing of personality, strengths, and interests.
S: I was so nervous to ask! I had another friend I was going to do this with, but she went on her OE. Then I met Rose and thought she'd be perfect. We have really similar taste. She wore vintage while many of my friends didn't.
R: One of the first times we hung out was at a pool party and I was wearing a pair of togs that Sarah also owned, which was funny as they were rare!

So, would you say your idea of the store grew out of your love of vintage shopping?
S: Yes. I've been op shopping since I was 12. Everyone wore Billabong and I wasn't. I wanted to dress like my mum in the '70s.
R: Whoever came to our store during our first week got the deals of the century. We were also terrible at pricing; we were selling the most beautiful stuff for a few dollars. Not that we sell items for much more now; we've always tried to be affordable.
S: That was mainly Viva readers, too, because we were featured and had people lining up down the street to get in. We opened at 11.30 on that Wednesday, and everyone who came in mentioned they'd seen it in Viva!  
READ: In Conversation With Social Entrepreneurs Kiran Patel & Alex Karasulas
What is 'The Bread and Butter Letter'?
R: The Bread and Butter Letter is a phrase Sarah read in an etiquette book. It relates to the time at the end of the day while you're eating your bread and butter and writing your thank you notes. Here we are, eight years on, and the business has grown and evolved. We're changing the name to that of our in-house brand, Crushes. We think it will tell a better story. We have a crush on ethical fashion; we're crushing on local manufacturing, and on every product that we stock. We have the biggest girl crushes on our team, and our customers are our muse. There's a lot of care and attention at the heart of everything we do, and what better way to describe that than Crushes.
S: Our Crushes products are our bestsellers. Our customers are very similar to us, so anything we dream up is guaranteed to be something they'll love. It makes sense that Crushes is now the forefront of the store, rather than a side project.
What else can we expect from your rebrand?
R: We'll have a new events schedule. One staff member is going to start her own side hustle, called 'Mend Your Shit'. She'll teach people how to mend, repair, and wash vintage garments. We'll bring back our clothes swaps, and flower crown workshops. We're launching free tea and coffee served in-store on weekends, which will be a great way to pause and interact with our customers.
What do you want your customers to take away from their experiences in-store?
R: Our focus is on the people; but also the environment of being a well-presented, clean and accessible vintage store. You don't have a rummage through a bin at our place.
S: There's nothing I hate more than walking into a store and feeling like you're not meant to be there.
R: We started the store with bottomless cups of tea, a couch, board games and biscuits.
S: That's always been really important to us, making everyone feel welcome.
READ: In Conversation With Curators Francis McWhannell & Gabriela Salgado
You position yourselves as conscious consumers. Why is this important to you?
R: Initially, our store was part vintage and part handmade. Over time, we developed a raised awareness of how we're tracking as consumers. We realised the benefits of what we do and leaned into it with conviction. There's no real way to buy a new garment without damage being done somewhere along the way, whether to people, or earth's resources. What started as a handmade craft route turned into supporting local businesses, and we're proud to have worked with over 400 small businesses. When people come into the store, it gives us a chance to tell our supplier's stories. This motivates them to participate in that story.
S: This extends into every aspect of our business, from how we present gift cards to how we package online orders. We don't use bubble wrap, and our packaging is recyclable.
R: One staff member is passionate about zero waste. She contacts suppliers to tell them Styrofoam takes 600 years to decompose, and sends examples of alternatives, like popcorn, to use to send their product to us.
What are some kick-ass ways our readers can be more conscious consumers?
R: The best thing we can do for consuming is to be self-sustainable – by buying second-hand, recycled, or vintage.
S: Many people aren't really aware of how to be a conscious consumer. You can only try your best. We're not still 100 per cent either, but as long as you're putting your best foot forward.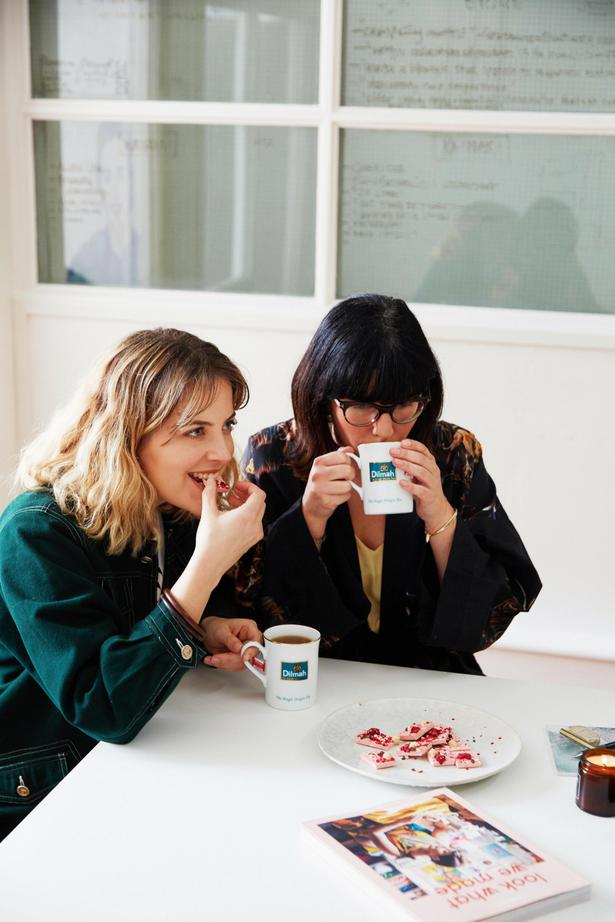 What has been your proudest business moment to date, and why?
S: We had a staff night recently and that was a big moment for me. It used to just be Rose and I working every single day, not paying ourselves. Now, we have six staff, and we pay them, and we pay ourselves.
What's your go-to cup of tea?
S: The Dilmah Peppermint Leaves with Ceylon Cinnamon. I also love their fruity green teas or chai. I have at least three cups of tea daily. My mum will drink 10 cups of Earl Grey everyday so that smell is very comforting to me.
Talk me through your tea rituals?
S: I always start my day with green tea. Around 3pm, I have a milky tea, which could be any sort of black tea with milk. After dinner, I'll have caffeine-free peppermint; a great tummy settler.
R: I have to wake up early, so my morning starts with the sun streaming into the kitchen, where I have my egg on toast and my cup of tea.
What do you love about Dilmah tea and why?
R: I trust it. I've never had to dabble at the supermarket. I don't even check the price; I just chuck it in the trolley. English Breakfast is the backstop of my pantry!
S: When I was younger, I associated Dilmah with the basic black tea, whereas now it's branched out. You've got your fancy Rose with French Vanilla but then also the tried and true English Breakfast.
For more information, visit: Breadandbutterletter.co.nz
Share this: