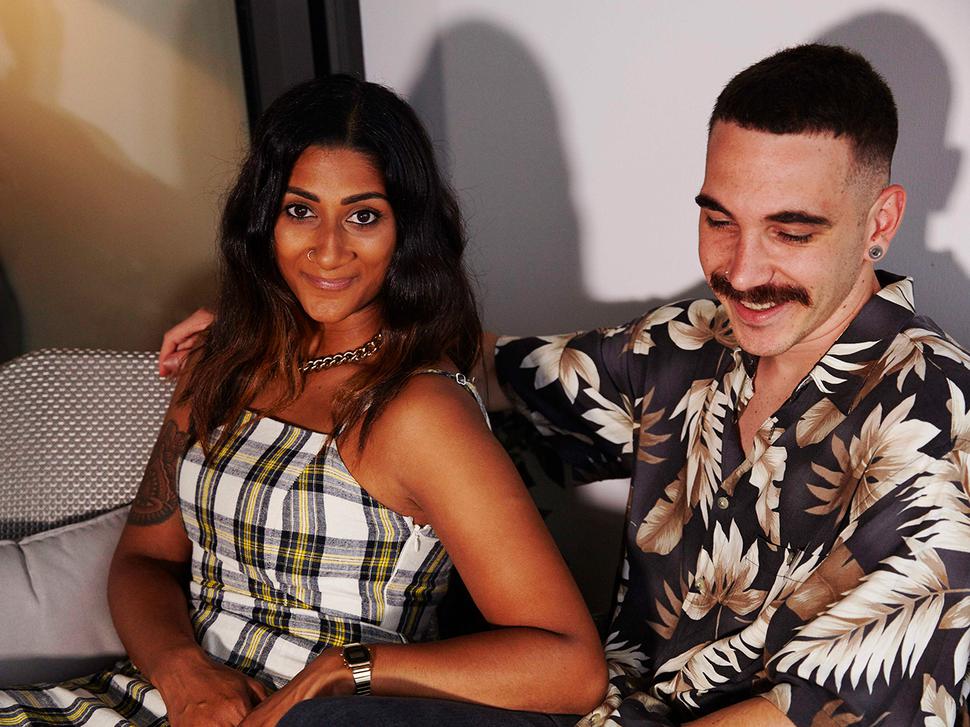 How a Mistaken Booking Turned Into Love
Sought-after stylist Keegan Nelson knew something was special about English darling Caryl Wormald
Wednesday Feb. 7, 2018
A sought-after stylist, South African born Keegan Nelson of French Revolver studio knew there was something special about English darling Caryl, when she spun around in his client chair three years ago.
Hair was snipped, conversation flowed and the mistaken booking turned into a long lasting relationship.
What drew you to each other?
Keegan: The way Caryl looked at me, her sense of style and when she sat in my chair we just spoke the whole appointment and I felt it could go on forever. Not to forget her lovely Derbyshire accent.
Caryl: His bright blue eyes and his great personality. He's very caring!
READ: Stylish Salons and Services to Try
What is the most romantic thing your partner has ever done?
Keegan: I love horses so Caryl booked me in for horse riding for my birthday. It was definitely one of the scariest too.
Caryl: When I was travelling with work he sent me orchids to arrive at the store I was working in. Really embarrassing but very cute!
What do you love most about each other?
Keegan: I love that Caryl is a perfectionist and with everything, she puts in 120 per cent and never gives up until it's done. She is a very understanding and loving person and extremely diplomatic.
Caryl: That he can always make me laugh when I am feeling down or stressed.
What's the key to staying in love?
Keegan: The key is learning to accept differences and embracing them. With a relationship you are always working with challenges. Enjoy it.
Caryl: To have fun! We have clear goals of what we want out of life, but we don't have any pressure on the relationship. I think you have to make your own rules and figure out what works for you as a couple.
Share this:
More Culture & Travel / Features & Profiles