Nici Wickes: Sugar and Spice in India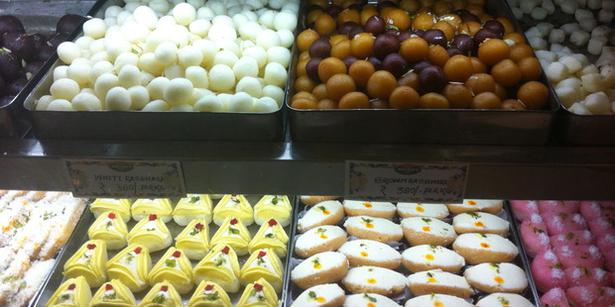 Friday Oct. 11, 2013
I've always struggled when asked if I have a sweet or savoury tooth because I have both in equal measure! Because of this, Indian cuisine suits me down to the ground.
Spices find their way into nearly every savoury dish, yet there are plenty of small shops and street stalls with their cabinets brimming with interesting sweets. Bright orange squiggles, jalebi, are deep-fried and drenched in sugar syrup - the perfect breakfast, albeit not that healthy - and cute little milk dumplings, Gulab Jamun, and coconut barfi are all great at anytime of the day, washed down with a cup of chai.
I might feel guilty ingesting all that sugar but for the fact that when I took a cooking class in Kerala, the chef shared with us that, "spices were introduced into cooking not for their flavour, but for their medicinal qualities". So I'm running with the theory that they counteract the sugar hit and keep it all in balance. Works for me, for now.
Share this:
More Culture & Travel / > International