Morgan Albrecht & Joseph Leary on Their Mutual Attraction
Country girl meets city boy in the romance between this creative couple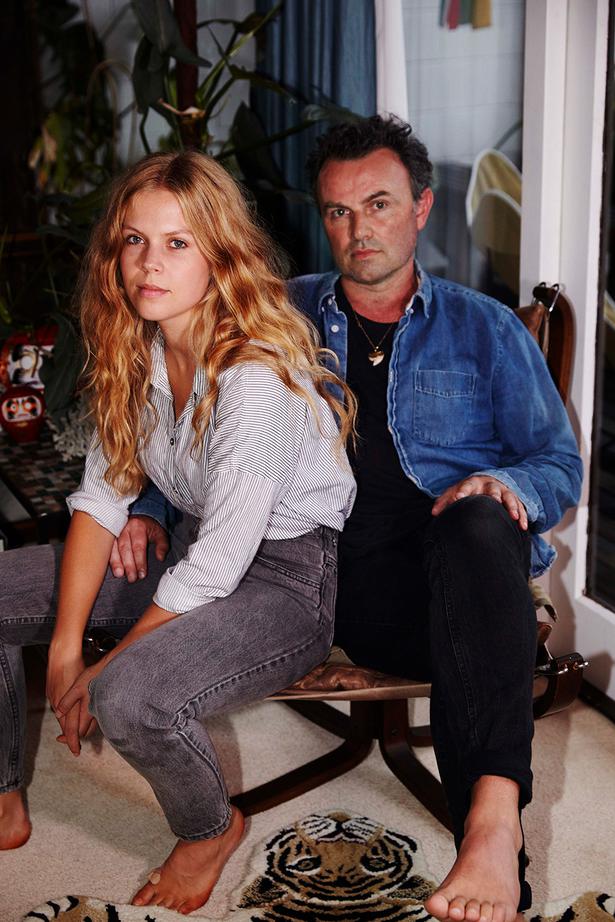 Saturday Feb. 10, 2018
This couple is where country girl meets city boy. Both creatives met, work and thrive in the screen industry. Joseph is an art director for film and television and Morgan an actor.
What drew you to each other?
Morgan: His darkest sense of humour. You can actually see it, the Irish sense of humour glinting in the eyes. Some of the content that comes out of his mouth would need censorship from someone else's but somehow he gets away with it. We also both don't drink. It's nice having a shared life currency that we can go to parties together and not feel like a buzzkill leaving by midnight.
Joseph: Her smile.
Most romantic thing your partner has ever done?
Morgan: I had to return my cello I was borrowing from my teacher and I was devastated, so he made me one. In a single afternoon out of cardboard, perfectly proportioned, and delivered it to my work. That was quite magical.
Joseph: She makes me coffee and delivers it to me in bed whenever I need it, which is daily.
What have you shared as a couple?
Both: On a trip to LA last year, we had the privilege of visiting the Eames House in the Pacific Palisades. We had a private tour of their home and got to see how two of the greatest designers of the 20th century lived and worked. It was a life-changing experience and incredibly affirming in terms of how we choose to live and work.
What do you fight about?
Morgan: The city and country divide long-term can be a bone of contention. He's a city slicker, and I'm a real yokel. Also expiry dates of foods. I am more lenient over/don't believe in them.
What do you love most about each other?
Morgan: He dresses like a ratbag teenager but behaves like a gentleman.
Joseph: She makes me smile, and brings out the joy in me.
Share this:
More Culture & Travel / Features & Profiles