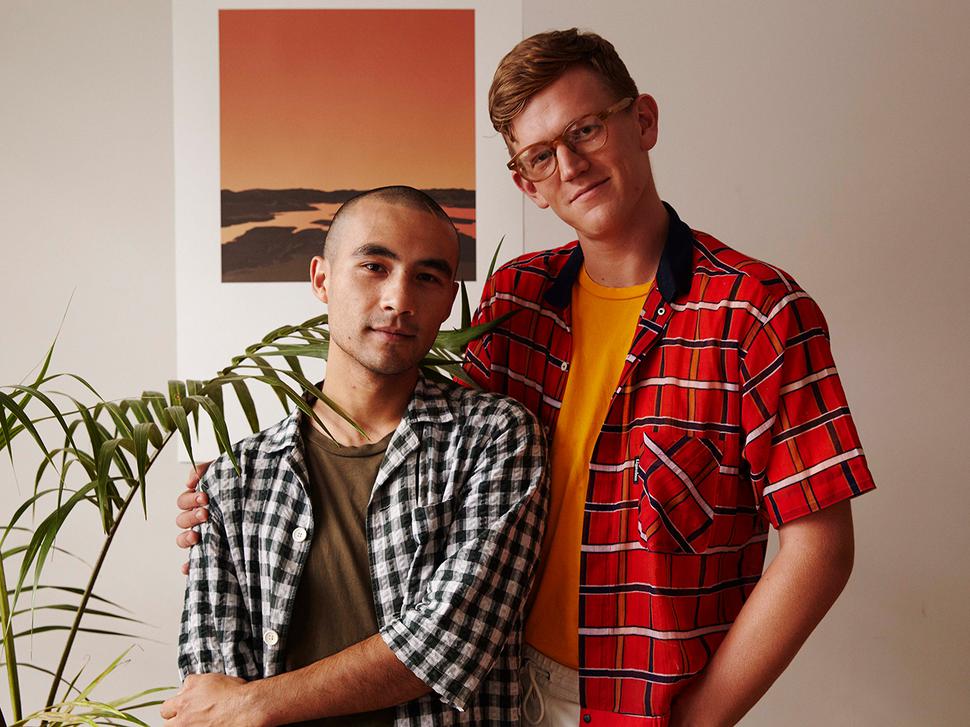 The Rare Tinder Success Story of Two Creatives
The millennial romance of Chris Parker and Micheal McCabe is made up of love, laughs and cake
Wednesday Feb. 7, 2018
Actor, writer and comedian Chris was perfectly matched with interdisciplinary designer Micheal three years ago in a rare Tinder success story. Their millennial romance is made up of love, laughs and cake. Lots of it.
What drew you to each other?
Chris: Micheal had his signature long hair when I first meet him. He also had an amazing Tinder profile. I appreciate a heavily curated Tinder profile. Micheal is also ridiculously intelligent. I'm constantly asking him "what does that mean?"
Micheal: I was front row during one of the early shows of Snort (at Basement Theatre) and Chris was the first monologue of the night. I remember being in absolute hysterics. He is a brilliant performer but also an absolutely generous and attentive person. A pure angel.
First date?
Chris: We went to Late Night Diner (RIP) and got milkshakes because Micheal doesn't drink. I was dirt broke. I was stressing that there was no way I could afford to buy him a drink because I only had $7 in my account. Our date went for hours. We just talked forever.
RECIPE: Petite Kitchen's Apple Pie-Flavoured Milkshake
Most romantic thing your partner has done?
Chris: When we first started going out Micheal baked me quite a few cakes. My sister observed it when she was up for a weekend and said to me,"friends don't bake each other cakes Chris". He made me an entire cake out of eight Hershey's Chocolate Pies from Burger King (they are ultimate favs of mine).
What do you love most about each other?
Chris: I love Micheal's creativity. He is constantly busying himself with little projects with other people, and every time he does that he pours his heart into it. I also really love that his first name is Micheal and his middle name is also Michael.
Micheal: Chris' patience, I'm constantly annoying him with gags and he does his best to humour them. I'm definitely not the comedian in the relationship.
Share this:
More Culture & Travel / Features & Profiles