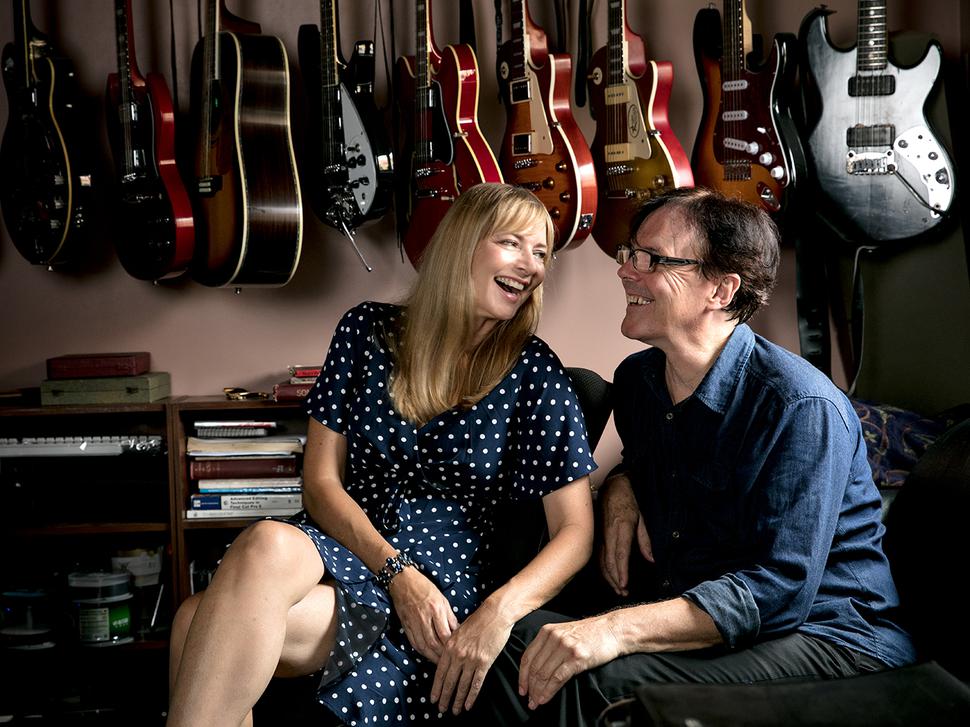 How a Cheeky Bet Led to a Lifelong Romance
Vanessa and Alastair RIddell, of Little Red Hen Pictures, tell us how they met, and their key to staying in love after 30 years
Thursday Feb. 8, 2018
Alastair is, perhaps, best known as the frontman for the band Space Waltz — their single Out on the Street was a smash hit — and it was his signature glam rock appeal which reeled Vanessa in 30 years ago. The multitasking power duo, both well established in the arts industry, now make films together for their production company, Little Red Hen Pictures.
How did you meet?
Vanessa: At a bar where Alastair and his band, Modern Contours, were playing. When it became clear to my friends that I was interested in the lead singer, they said I didn't stand a chance.
Always keen to rise to a challenge, I accepted the bet that whoever did not manage to get his attention and possibly a date would have to shout drinks the following Saturday. When Alastair went to the bar in his break, I took my opportunity. I stood near him, waited for him to turn around and then just smiled.

Alastair: I turned around and there was the attractive, smiling face of my future wife.
What is the most romantic thing your partner has ever done?
Both: Two things that stand out are a painting Vanessa did of Alastair, and a song Alastair wrote for Vanessa called Edge of God.
What do you love most about each other?
Vanessa: Alastair's sense of humour, enthusiasm and loving nature.

Alastair: Vanessa's creative spirit, and her unjaded and willing enthusiasm with people and projects. The energy and joy she has at getting stuck into things and, last but not least, her love and support for all our family.
READ: Fashion Designer's Who Became Directors
What have you shared as a couple?
Both: We have four wonderful children, been in a band together, built two houses, which was no small feat, and made two feature films together, another massive undertaking. We have gone through deep sadness with the loss of loved ones, which has meant struggling up some seemingly unsurmountable emotional mountains.
What's the key to staying in love?
Vanessa: I think it is important to share your life and dreams. Never take your partner for granted and always be there for each other.
Alastair: It's important not to harbour grudges; don't let the sun rise on your anger. It's important to have a lot in common; when I was a kid, people used to say opposites attract but I think it's much better to share your interests. As time passes, differences don't become amplified but interests grow and develop.
Share this:
More Culture & Travel / Features & Profiles