Fresh Talent: Three new accessory designers
Zoe Walker talks to three local accessory designers who prove that details matter.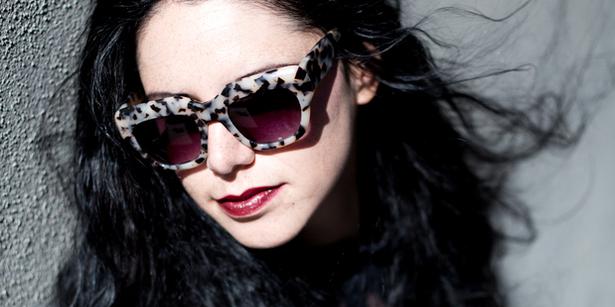 Wednesday March 26, 2014
HOLLIE REEDY
It can be a lucrative business, eyewear, but one that hasn't been explored locally at nearly the same level as handbags or jewellery. Fashion designers extend their brands with sunglasses and opticals - think Karen Walker, Kate Sylvester, Stolen Girlfriends Club, Zambesi - but there are few New Zealand-based labels focusing solely on eyewear. Hollie Reedy is changing that, with her brand Age Eyewear offering flattering shades in vintage-inspired shapes.
Reedy released her debut collection last year, having returned to Auckland from London where she had lived for five years, owning a vintage store called Fast-Forward/Rewind. It was here that her interest in the eyewear business began, working with a sunglass company that produced basic, cheaper styles she sold in the store; she would suggest shapes and details for them to try out.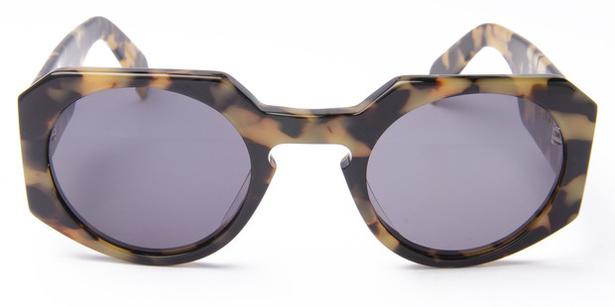 "They helped introduce me to the process of making glasses, but I always knew that I wanted to go the handmade road - I knew that if I did something myself, it would only be handmade," explains Reedy, whose background is in marketing and international business.
She reasons that high minimum orders for glasses are a possible reason why the eyewear market is relatively small here.
Her Age Eyewear frames are made in China, where she works with an "amazing" manufacturer to produce the 45 styles in the first range. They're all sturdy and well-made, with quirky details that matter in eyewear - classic black shades with bone on the inside of the frame, colour fades, a bold milky tortoiseshell. Each style incorporates the word "age" into it; the most popular is the "Bagel", a circular shape that manages to flatter most faces.
But why that name? It's about an attitude that Reedy hopes represents her brand.
"I wanted something to represent a body of experiences," she explains. "What you've seen and what you've done, and what can be the future as well. I don't see age as just a word or a number - it can represent a lot of things.
• Age Eyewear is available from Miss Crabb, ph (09) 361 3322, and Sunglass Bar, ph (09) 379 9806. See the full range at ageeyewear.com.

AMELIA BOLAND
Einstein's line that "everything should be made as simple as possible, but not simpler" inspires Amelia Boland, a young Wellington-based designer who creates understated leather goods with a focus on function. "It continuously reminds me of the simple beauty in fulfilling a need."
Her distinctive bags - simple, structured messengers, weekenders, satchels, duffels and buckets - are handmade from durable, boot-weight leather, treated to let a natural patina develop, with hardware and zips sourced from local manufacturers. From her Wellington flat, Boland cuts the leather, hammers out the label and sews them on with her industrial walking foot sewing machine.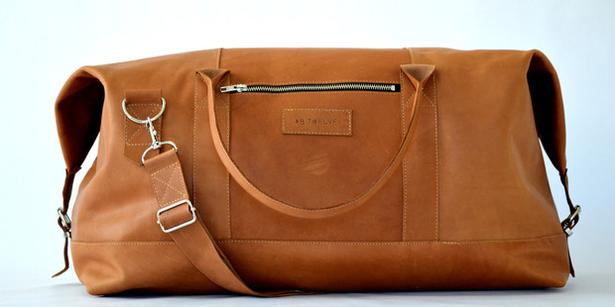 "The bags are not overdesigned, which gives them a wide appeal," she explains. "I have very strong feelings about proportions and the use of functional hardware. My bags let the leather show its worth through performance."
Boland's background is in fashion design - she studied fashion at Dunedin's Otago Polytechnic, and was invited to show her graduate collection at Nolcha Fashion Week, a showcase for independent designers in New York in 2011 - but a move to Wellington last year saw her attention move to accessories. She explains it as a way for her to test the waters and build a customer base without pressures of fittings, multiple fabrics and bulk production.
"I have always intended to do a fashion line, but it appeals to me to offer a full lifestyle/wardrobe of options to my customer including accessories and footwear, so bags were a natural place to make my start."
She is working on a range for next summer, consisting of cotton knitwear and summer staples alongside new variations using leather.
Leather goods and handbags are certainly a popular focus for several young designers in the local market, with Boland crediting our access to some of the finest leather in the world as a reason for that popularity - plus the fact that an excellent bag is a constant, always-on-show expression of style.
"And Kiwis love to support local design," she says - an important element of her brand. "I feel like you have to enter into the market with a truly special aim to do good and give back as you go, if you want to stand out and be a sustainable business.
"The trend is definitely moving towards supporting local industry and buying products with longevity, minimising waste and environmental impact."
• Ameila Boland bags are available from ameliaboland.co.nz.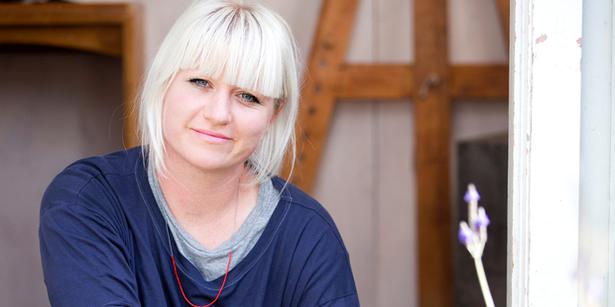 ZELDA MURRAY
It's all about the colour for jeweller Zelda Murray, who crafts beautiful glass beaded necklaces from her Auckland home. "Choosing the glass beads and silk cord in either bright or soft mixes, with some just a little wrong like a gentle clash ... this is my favourite part and the main reason is for them to be a small but thought-out palette," she explains.
Each piece, minimal yet vibrant, is finished with a brass closure, available in one length to keep them simple and unchangeable, and handmade by her, "otherwise a lot of the love would be lost". Murray, who has trained in various aspects of jewellery making (traditional, technical, contemporary), works from a studio space at the bottom of her garden, although her latest beaded pieces were made at the dining table.
It was natural that she would become a jeweller, having been a "maker" since she was a child. "I grew up with potter parents and we always had beautiful functional objects around, so doing something similar always felt right. I still have some cardboard earrings I made as a kid!" Jewellery continues to fascinate her, with its combination of the personal and artistry.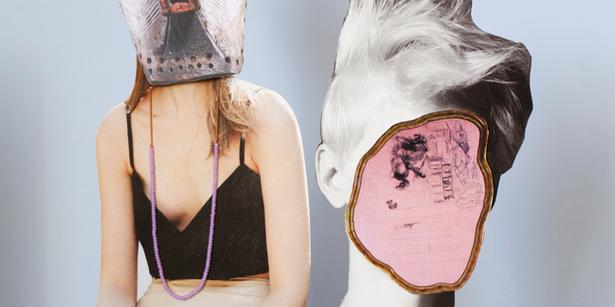 "It has such a history to it, which is a constant inspiration, and I love all aspects of it. To make things that people wear so closely and are often small but can hold such sentiment - or, on the other hand, to make something slightly strange but still with a beauty to it - this is what keeps me doing it."
Often, she says, her favourite jewellery can be found in a museum. "I like a lot of different styles of jewellery so I'm influenced by antique, ancient, tribal and modernist jewellery. I guess it's a mix of all that really, but I like it to suit a wide range of people.
"I also like to have some sort of hidden romanticism but with a little power somewhere in there as well. I think that's what jewellery is all about."
• Zelda Murray jewellery is available from bonweek-end.com, Miss Crabb, ph (09) 361 3322, and Ingrid Starnes, ph (09) 555 9452.
Share this:
More Fashion / Trends & Shopping