Our Favourite Outlet Stores Around Auckland
Bag a bargain at one of these fashion sale stores around Auckland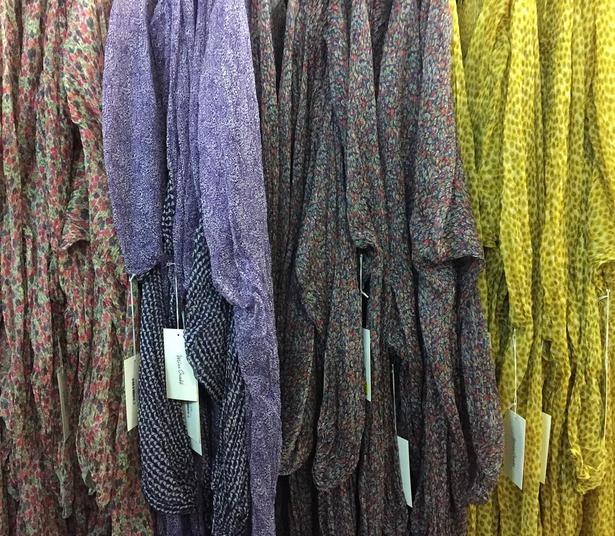 Friday Feb. 10, 2017
Sure there's Dress-Smart, with its factory stores from everyone from Nike to Huffer, Working Style to Oroton – but if you're after a bargain beyond the mall, head to one of these stores around Auckland.
1. Miss Crabb Bazaar
The designer opens a pop-up sale store every so often, with past season garments and Miss Crabb classics on offer. Open until Sunday February 12, if you can't make it to the physical 'bazaar', the sale is also online.
— 4-6 Murdoch Rd, Grey Lynn, until February 12.
2. Adorno Outlet Store
A hidden shopping gem near Farro Fresh, Thread Design and the Richmond Rd Countdown, this is the sister outlet store to the main boutique on Ponsonby Rd. Expect past season clothes, shoes and accessories at sale prices from key international brands – if you're lucky you'll score bargain Isabel Marant, Barbara Bui, Golden Goose or Bensimon.
— 252 Richmond Rd, Grey Lynn
3. Scotties Archives
Scotties owners Marilyn Sainty and Sonja Batt have been selling pieces from their personal archives, including incredible pieces from Issey Miyake, Comme des Garcons, Yohji Yamamoto and more. The edit, which is available to shop online, sits alongside their regular Scotties Recycle section at the Blake St store. 
4. High Society Factory Shop
Go west for discounted pieces from longstanding local labels Catalyst, Obi and Chocolat, with all garments made in New Zealand.
— 155 Lincoln Rd, Henderson. Open Monday to Friday 9am-5pm, Saturday 10am-4pm
5. Workshop Online Outlet
This online-only store offers sale prices on pieces from past Workshop and Helen Cherry collections, as well as the chance to score a bargain on international luxury brands – think Isabel Marant, Alexander Wang and Chloe.
6. Private Collection Outlet Shop
Update your knitwear wardrobe at this Eden Tce store worth a visit, with seconds, samples and end-of-runs from local knitwear brands Visage and Standard Issue.
— 3-5 Rendall Place, Eden Tce. Open Monday to Friday, 10.30am-4pm; Saturday 10.30am-2.30pm
7. Magazine Clothing
With a wide range of clothing for sizes 10 to 26, Magazine's outlet store on the main street in Pt Chev offers sale prices on special occasion pieces, basics and more.
— 181 Pt Chevalier Rd, Pt Chevalier. Open Monday to Friday 10am-5.30pm, Saturday 10am-4pm
8. Trelise Cooper Outlet
One of the designer's three Auckland boutiques is her popular Richmond Rd boutique, offering a selection of past season bargains. The designer also has an store at The Base Outlet in Hamilton, with a dedicated outlet section on her website.
— 100 Richmond Rd, Ponsonby. Open Monday to Friday 10am-6pm, Saturday and Sunday 10am-5pm
9. Price Wise
While technically not an outlet store, if you're into beauty head to the Albany factory shop of distributor Price Wise, offering discounted beauty and personal care products plus fragrances.
— 14 Piermark Dr, North Harbour Industrial Estate, Albany. Open Monday to Friday 9am-4.30pm, Saturday 9am-3pm
10. CS Factory Shop
This distributor deals in some top fragrances, think Marc Jacobs and Givenchy for starters, plus cosmetics including Natio, Covergirl and Max Factor, often at great clearance prices. There's also an online store.
— 25 Richard Pearse Drive, Airport Oaks, Auckland. Open Monday to Friday 10am-3.45 pm, and every second Saturday 10am-1pm (from Feb 11).
Share this:
More Fashion / Trends & Shopping