Auckland Restaurant Month: Adam D'Sylva
Adam D'Sylva's A Taste of Coda is one of the hottest events at Auckland Restaurant Month, writes Rebecca Barry Hill.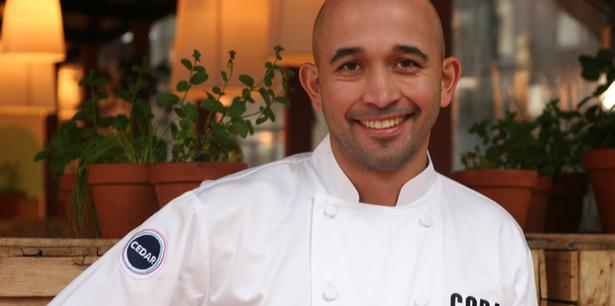 Wednesday July 23, 2014
Adam D'Sylva grew up eating Italian and Indian - often during the same meal.
"Dad's Indian so he had to have curries a lot, so six nights a week we'd have that with a big bowl of basmati rice," says the star Aussie chef, on the phone from Melbourne. "And Mum's side of the family is Italian so we'd have a bowl of pasta or gnocchi. I'd often have curry followed by pasta. I grew up thinking every family did the same."
Apparently Mum didn't mind cooking two meals, as she had her mother, sisters and son to help. But these days she leaves much of the multi-cultural-tasking to D'Sylva, who still loves combining Asian and European flavours at his popular Melbourne restaurant, Coda. Aucklanders can try his fare when he comes to New Zealand for Auckland Restaurant Month, fronting A Taste of Coda, with Soul Bar's head chef and My Kitchen Rules New Zealand judge Gareth Stewart wine-matching his five courses.
It's an opportunity to taste Coda's staple dishes, including the signature roasted yellow duck curry, sashimi-style tuna with green apple salad and ponzu, and buffalo mozzarella salad with zucchini fritters.
Coda is known for its French-Vietnamese food but D'Sylva also creates Thai, Chinese and Japanese. Depending on their availability, and whether or not we can supply fresh betel leaf, he might be rocking up to our "precious country" with a few ingredients.
"Hopefully you're not too precious," he laughs. "It's what I call modern Australian. I'm using today's ingredients and techniques true to each culture. If it says it's duck curry, or steak tartare, that's what you'll get. I'm not a fusion person. Or should I say, con-fusion."
He's also hoping to sneak in a couple of dishes from Coda's little sister restaurant, Tonka, through which he expresses his love for his Indian heritage.
So, does this talented gastronomer, named Australia's Young Chef of the Year twice, think he'll be able to educate the New Zealand palate? If so, he prefers to let his food do the talking. Although he speaks at the speed with which you'd imagine he aims to gets his dishes out, you could hardly blame him for being a man of few, swift words.
He's running two successful restaurants, employs around 40 chefs and spends much of his day walking the 100m between the two. And although he says there have been few speed-bumps during his tenure at the top, he's humble about his success. Cooking is just "something I've always done". Rather than use his exotic surname as his restaurant's brand, he chose the name of a Led Zeppelin album.
The secret to his success, he reckons, is working with stellar cooks. When he returned to Australia after years of travel, he became head chef under Geoff Lindsay at one of Melbourne's finest dining establishments, Pearl Restaurant. Next he got the top job at Longrain, under Martin Boetz.
"Learning from great chefs is the best training, and just being dedicated and loving what you do. I spent eight years collectively working for [Lindsay and Boetz] and their creativeness, flavours and style of cooking all rubbed off."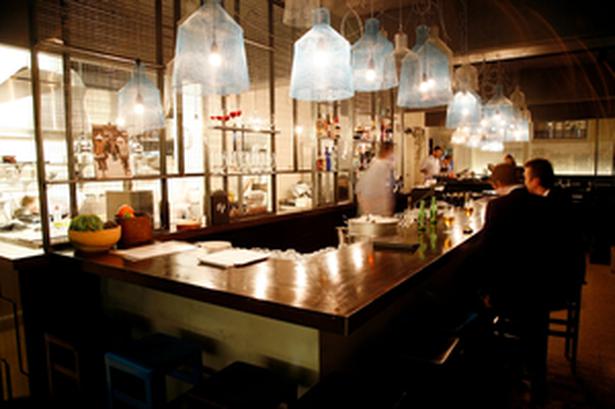 He's been learning since he was young. D'Sylva's father was a butcher, so there were no vegetarians in his household. While his dad looked after the protein, his mum's side grew the veges and herbs and his uncle traded in wine. He spent a lot of time in the butcher's shop as a kid. At home he helped in the kitchen.
"We were always a food-orientated family. I remember we were always burning our mouths. I was always hurt from the chilli in these really spicy curries. It was painful, especially being young and sitting on the toilet with our sensitive bodies. But I was addicted to chilli."
He was also addicted to cooking. He did his apprenticeship at Hilton on the Park in Melbourne, worked at the exclusive Cosi, then took off overseas, first to the Marche region of Italy, then to Hong Kong. In 2008, D'Sylva won Good Food Guide's Young Chef of the Year, and as part of his reward, travelled to New York to work with Thomas Keller at Per Se, one of the top US restaurants. He's since cooked in Indonesia, Singapore, Malaysia and India, and all over New Zealand, as a guest of various foodie events.
"Cooking is an international language. It's universal. You can walk into a kitchen anywhere in the world and slot in. You don't even have to speak the language."
Where's the best place in the world to cook?
"I have a soft spot for Melbourne because it's multicultural, and the produce is amazing. And it's where I choose to be."
At the time, he says, those Young Chef of the Year awards felt like the pinnacle of his career, but his achievements since have been logical, ever-ascending steps. The biggest highlight was opening Coda in 2009, and four years later, Tonka, which are both well reviewed on TripAdvisor. Both are on Flinders Lane, "at the Paris end" of Melbourne's CBD, near the Yarra River and Federation Square.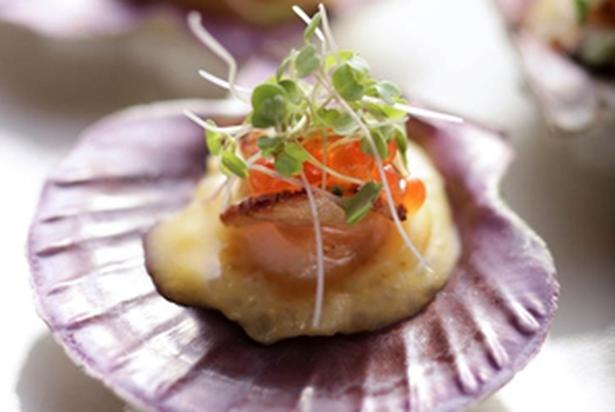 Co-owning two thriving restaurants - not to mention working in the high-pressure environment of the commercial kitchen - has meant the previously introverted chef has had to become an extrovert. He's not bossy, he says, but he does have high standards.
"I'll only lose it when the job is not done properly but most of the time I'm calm and collected. Everyone jumps if I raise my voice."
In his down-time, there's no lack of great places to indulge his weekly dine-out treat: Andrew McConnell's many eateries and MoVida are favourites. At home he tends to cook quick, simple Italian. Despite being an early chilli adopter himself, his 4-year-old daughter and 2-year-old son aren't yet into spicy flavours.
"They love to help cook but sometimes it's a bit annoying," he laughs. "But really, they're restaurant babies."

• A Taste of Coda, August 20, from 6pm, Soul Bar, Viaduct Harbour. Tickets $180 including five courses and matching wines. Tickets from heartofthecity.co.nz.
• Tickets are selling fast to the Auckland Restaurant Month Launch Party, Thursday July 31. Join Auckland chefs Nic Watt (Masu), Des Harris (Clooney), Nick Honeyman (Lava Dining) and Shane Yardley (FISH) with host Sachie Nomura (Sachie's Kitchen) to taste the influence of Asian culture on Kiwi cuisine over four dishes, plus beer, wine and entertainment. Shed 10, Cruise Ship Terminal, Auckland. Tickets $95 fromheartofthecity.co.nz.

If it were up to us, Adam D'Sylva would be serving a lot more than five courses at A Taste of Coda. We'd quite happily park ourselves at the bar and wait for some of these dishes to start trickling out of the kitchen ...
• Quail lettuce delight, lup cheong, shitake mushroom, coriander and water chestnuts
• Aperol-cured Huon ocean trout, pickled beetroot, creme fraiche sorbet and carrot mousse
• Heart of palm, honeydew melon, mint and cucumber salad
• Sweet corn parfait, caramel popcorn, passionfruit, strawberry and white chocolate
Then when we were done, we'd head down the road to D'Sylva's other restaurant, Tonka, for:
• Smoked trout betel leaf with coconut, chilli, pomelo and kaffir lime
• Avani's lamb curry with roasted coconut, black cardamom and white poppy seeds
• Goan curry with barramundi, Spring Bay mussels, Mooloolaba prawns and kashmiri chilli
• Ginger beer cake, walnut cream, caramelised milk, pear sorbet and poppy seed glass.
Share this:
More Food & Drink / Features & Profiles