Bellissimo: Kingsland's new Italian bakery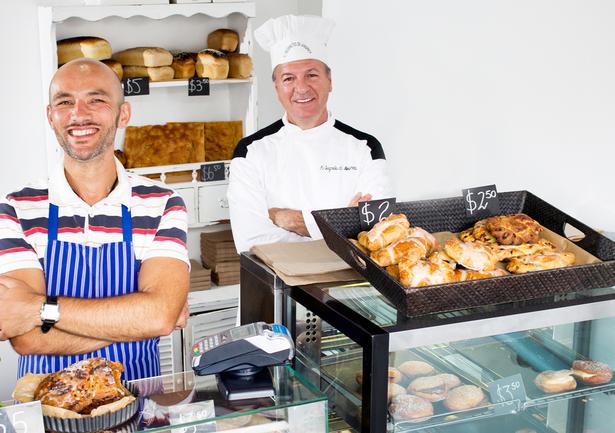 Thursday Dec. 5, 2013
Grazie mille to Davide Lovison. He is the man behind La Bottega, the new authentic Italian bakery in Kingsland.
Since moving to New Zealand seven years ago, Davide's dream has been to open a bakery offering genuine Italian breads and pastries. Knowing that he had to get it right, he returned to the source to find his baker, running an advert in an Italian newspaper for skilled bakers who might be interested in crossing the world.
The response was huge, necessitating a trip back to Italy to conduct interviews and tastings. From the many responses, one man, Andrea Catassi, stood out from the rest. "He was the guy who talked so much about yeast and followed the old, real ways of Italian baking, I just knew he was the best."
The day we visited this cute little bakery, Catassi had just pulled a tray of valdostana (beautiful flaky pastries filled with tomato and cheese) from the oven and the counter was filled with a tempting selection - featherlight Italian biscuits, cream-filled cannoncini, bomboloni (doughnuts) and so much more - that we had to order an Allpress coffee from the barista to buy us some "choosing time".
La Bottega Bakery, 503 New North Rd, Kingsland.
Share this:
More Food & Drink / Features & Profiles