Review: Grangers Tap House & Kitchen, Half Moon Bay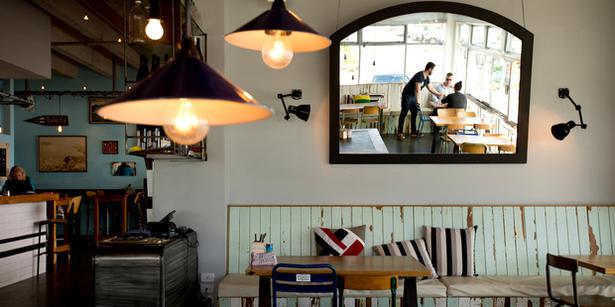 Thursday Oct. 10, 2013
Address:
 The Promenade, 1 Ara-Tai Place, Half Moon Bay
grangers.co.nz
Phone:
 (09) 533 0950
Cuisine:
 Casual dining
Rating:
 6.5/10
When a restaurant excels, the whole story makes sense.
From the food to the service, all is delivered in surrounds that enchant or enthral in one way or another. It feels effortless and we are left replete in every sense. However, what feels effortless is really anything but. It's a complex process made up of simple gestures, systems and myriad other factors, not least the promises made and respect shown between hosts and guests.
I'd heard that at Half Moon Bay Grangers Tap House & Kitchen was worth checking out so I headed for the Eastern Bays marina to meet up with a friend for a Friday lunch.
The restaurant holds prime position, directly on the promenade, with views that overlook the marina. Having gotten hopelessly lost weaving my way through unfamiliar suburbs, the rustic and colourful design, open-plan kitchen and dining room bustling with full tables was a welcome sight.
Share this:

More Food & Drink / Eating Out