Review: St Heliers Bay Cafe & Bistro, St Heliers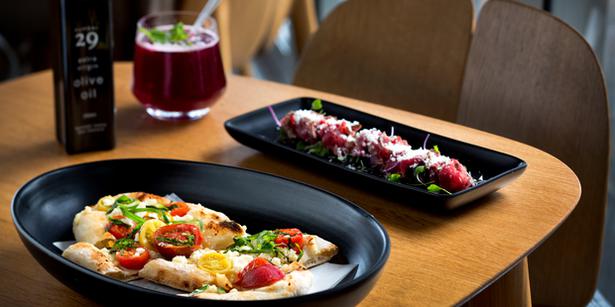 Friday April 26, 2013
St Heliers?" my friend squawked in disbelief when I told him that's where we were destined for dinner. "But it's so far away, should we book a motel or drive back the same night?"
Perception is everything. My friend lives in Grey Lynn but I grew up "around the bays", so it's nothing for me to head off around the semi-circles of beaches, though I have to admit my visits are more often for familial reasons as opposed to dining out.
In December last year, that all changed with the opening of the St Heliers Bay Cafe & Bistro. The all-day affair is part of the ever-expanding bevy from the Hip Group and in its inimitable style, it has lifted the bar and set a new standard for dining in the area. But how would my "committed to the inner-city friend" find it?
As we pull up outside and gaze in from the outside, the warm glow of the dining room shows a space already heaving with patrons despite that it's mid-week and early evening. At this sort of eatery - casual, no bookings, constantly busy with locals and newbies - the systems around the management of tables is what it's all about.
Share this:
More Food & Drink / Eating Out