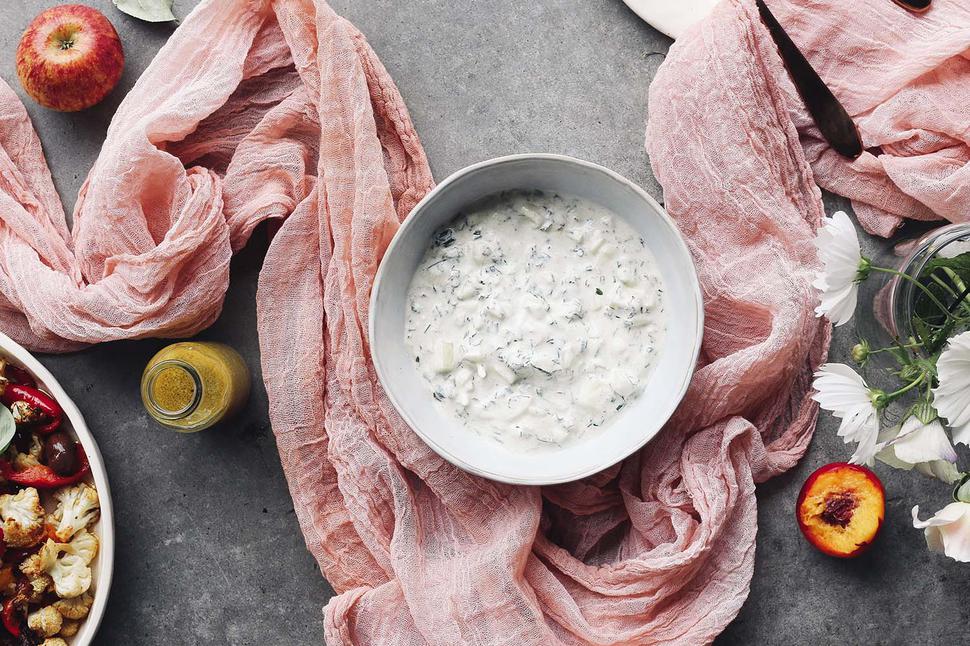 Herb-Flecked Yoghurt Dip
A simple and cooling yoghurt dip with a delicious blend of fresh herbs and cucumber
Thursday March 8, 2018
Perfect for dolloping over all manner of things, this herb-flecked yoghurt will quickly become your new favourite dip. If you don't have fresh mint or chives, don't fret, as you could also experiment with other herbs such as parsley, basil, coriander or dill.
HERB-FLECKED YOGHURT DIP
400g coconut yoghurt or natural yoghurt
1 large telegraph cucumber
A handful of fresh mint, finely sliced
2 Tbsp extra-virgin olive oil
2 Tbsp lemon juice
1 clove garlic, finely minced
A pinch of cayenne pepper
½ tsp sea salt
1. Peel and finely slice the cucumber, and place in a bowl along with the remaining ingredients. Stir to combine, taste and adjust seasonings if necessary.
2. Wonderfully versatile, this fresh sauce could be served alongside crispy grilled chicken or fish, as a bright creamy sauce in a pita bread, or perhaps dolloped on top of a hearty grain salad.
3. Store in a glass jar in the fridge for up to a week.
Share this:
More Food & Drink / Recipes