Recipes to make the most of winter vegetables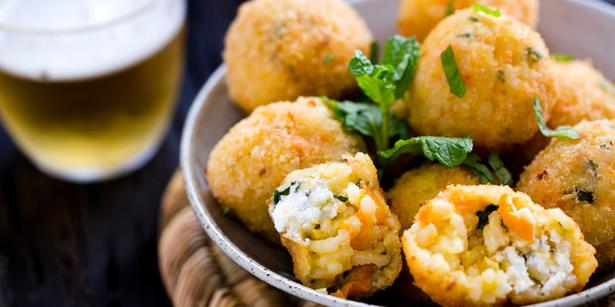 Friday Aug. 22, 2014
This week, as we celebrate the imminent arrival of spring, I'm looking at all the fabulous winter vegetables that are still going strong and creating delicious ways to keep enjoying them.
At this time of the year we start to crave lighter, yet still warming, meals. A simple option is to make a large roast vegetable salad with whatever you have lurking around. Add a few brussels sprouts and beetroot leaves from the garden and you will quickly turn the ordinary into something special.
Another favourite is to take miso soup, a fantastic standby for a quick dinner, and add enough extra ingredients to transform it into a hearty soup.
Miso paste will last in the fridge for months and is fabulous added to salad dressings, or for glazing a piece of fish or meat.
Of course, it's a great warmer on its own with just boiling water, chunks of tofu, if you have any, and pieces of coriander.
Arancini are so simple to make. Basically, they are risotto, cooled, stuffed and rolled in breadcrumbs then fried. Preparation should begin well before serving to allow the risotto to cool for rolling.
In Italy, I ate these stuffed with all sorts of fillings: mozzarella, ham and gruyere, even sweet versions with strawberry and chocolate. As you can imagine, all cooks have their own specialties. Today's version is simple, with carrot and goat's cheese, which oozes out when they are hot from the fryer.
These are great for pre-dinner drinks or for lunch with a side salad.
Finally, this carrot dip recipe has been circulating in our family recently. Some serve it with a roast vegetable platter, others on crostini, dolloped on salad or in wraps for lunch. It will last in the fridge for a couple of weeks.
Add a little feta or chopped olives for a special occasion, and drizzle with a little of your finest olive oil.

Recipes:
• Chunky vegetable and beef miso
• Goats' cheese arancini balls
Share this:
More Food & Drink / Recipes