Sweaty Palms Burger Recipe
Make like Tina Belcher of Bob's Burgers and serve the Sweaty Palms Burger to your crush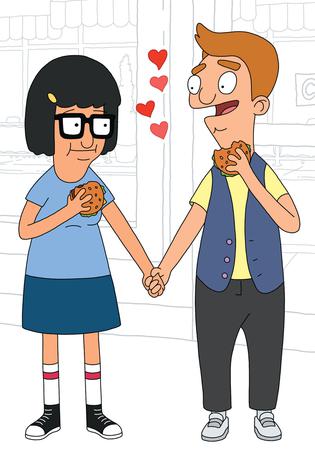 Each episode of hit cartoon Bob's Burgers features a different punny burger of the day. To celebrate the release of the television show's new cookbook, we share a recipe inspired by the Belcher family's oldest child, Tina.
SWEATY PALMS BURGER RECIPE
Makes 4 burgers
An all-beef patty topped with Parmesan and a spicy hearts of palm and artichoke tapenade. It's like a tap(enade) dance in your mouth! Ha cha cha!
450g ground beef
1 cup grated Parmesan cheese
1 can sliced hearts of palm
1 can artichoke hearts
2 cloves garlic
10 pitted green olives
8 pitted kalamata olives
1 Serrano chili
5 leaves fresh basil
2 Tbsp olive oil
1 Tbsp balsamic vinegar
4 buns
1. Form 4 patties, season both sides with salt and pepper, and cook them as you normally would. Before finish, pile about 1/4 cup of grated Parmesan cheese onto each burger and cover or tent to help it melt.
2. Put everything else (except the buns) into a food processor and pulse until the mixture is chunky but spreadable. Then put Chunky But Spreadable on a bumper sticker and watch the money come rolling in.
3. Toast the buns and build your burger: bottom bun, cheeseburger, tapenade, top bun.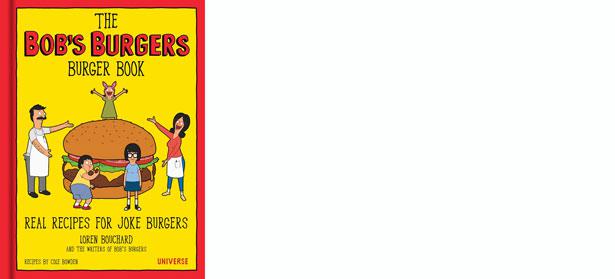 The Bob's Burgers Burger Book: Real Recipes for Joke Burgers, by Loren Bouchard and Cole Bowden, $40, available from June.
Share this:
More Food & Drink / Recipes