Zambesi's Avant-Garde Looks Inspired by the HUAWEI P10
Inspired by the stylish colour palette of the new HUAWEI P10 Smartphone - the ultimate accessory, these four avant-garde looks from Zambesi capture the importance of a modern aesthetic
Wednesday April 12, 2017
SPONSORED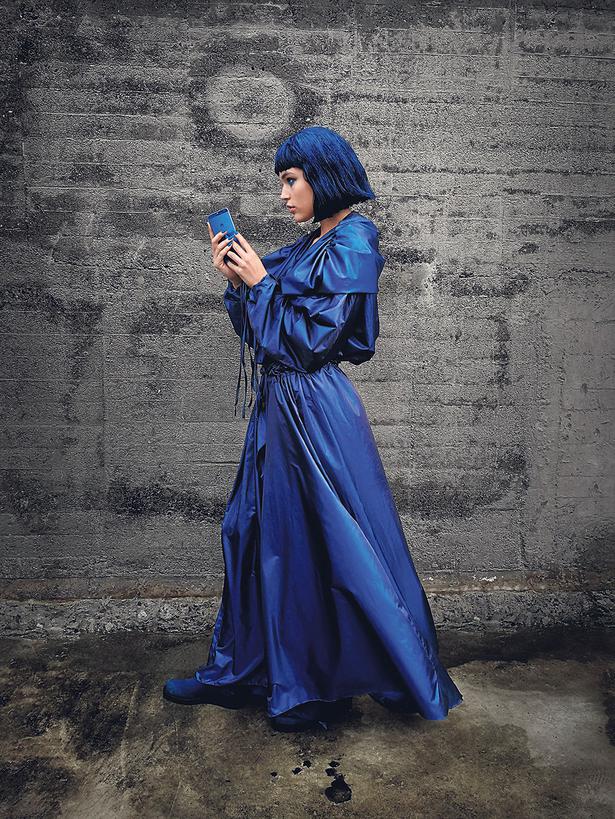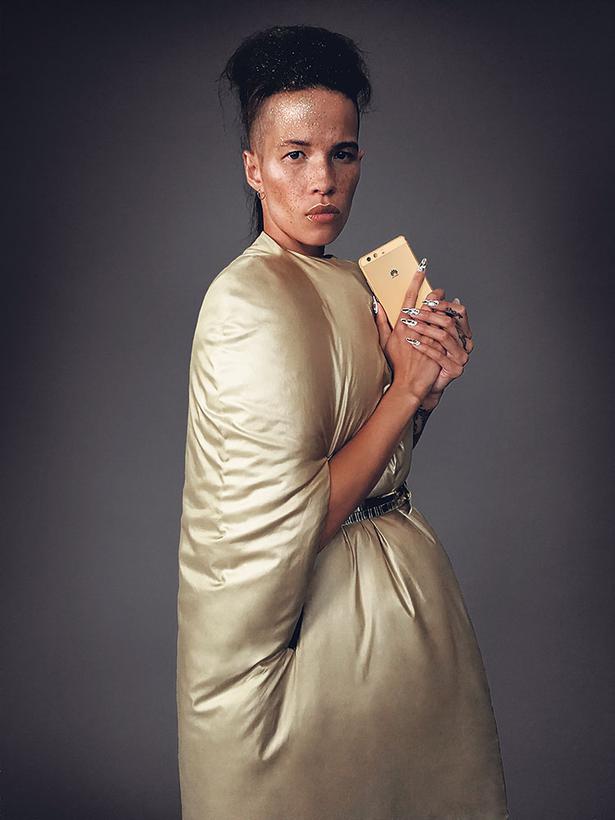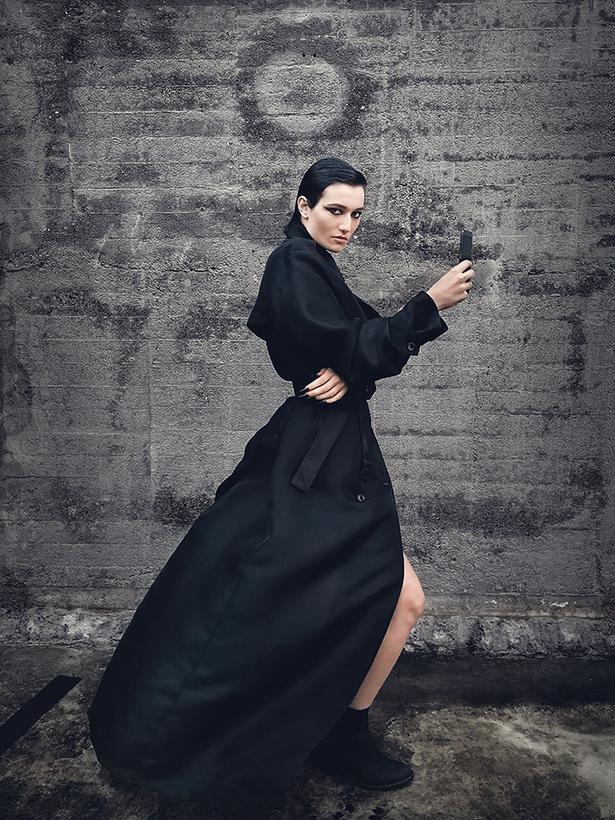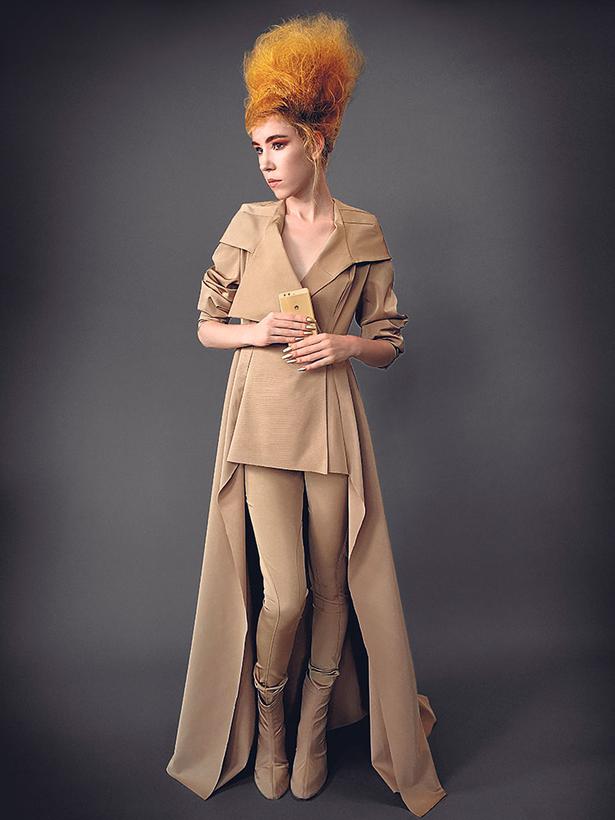 Gone are the days when a phone meant a device used to simply send a text or make a call. Now, they're an essential part of our lifestyle - a creative outlet, a source of inspiration, an encyclopaedia, a newspaper, a camera, and an extended social network that's right at our fingertips whenever we need it.
Innovative consumer tech company HUAWEI has just released its brand-new P10 Series. More than simply another phone, the HUAWEI P10 and P10 Plus effortlessly blend design, culture, technology and art.
The result? A device that gives us everything we've come to expect from our phones and more, that builds on the features we love and gives us more freedom and flexibility than we even knew we needed. Here are our favourite reasons why this revolutionary new tech accessory, available in stores from today, has catapulted straight to the top of our wish list:
A smartphone synonymous with fashion
More than ever before, the technology we choose has become an extension of our style identity. The HUAWEI P10's sleek exterior and modern look perfectly complements the sophisticated hardware inside, making it a covetable tech accessory we're longing to make our own.
In fact, the new smartphone's colour palette is so sublime that one of our favourite homegrown designers, Elisabeth Findlay of Zambesi, has paid it homage with a bespoke collection inspired by its unique colours. Featuring luxe textural fabrics including merino wool, silk, and double silk organza gauze in tones of rich cobalt blue, luxurious gold and deep black evocative of the P10 Series new colours, the one-off pieces incorporate Zambesi's signature touchpoints for a bold and contemporary feel.
Stylish colours
An aesthetically-pleasing colour palette has been known to sway rational decision-making when it comes to picking a smartphone, and the P10 Series comes with the Zambesi seal of approval, no less.
A striking Dazzling Blue was tailormade for HUAWEI's P10 and P10 Plus by the world's most prestigious authority on colour, the Pantone Colour Institute, in a world-first Hyper Diamond Cut finish - a high-quality crafted metal that offers a subtle reflective look and repels fingerprint marks.
This unique finish is also available in Dazzling Gold for the HUAWEI P10 Plus. For the more traditional tastemakers among us, the P10 is available in a matte Prestige Gold, and both the P10 and P10 Plus in a classic Graphite Black.
Professional quality, world-first cameras
Finally, a smartphone has a camera crafted by photographers for capturing images that rival studio cameras. In collaboration with premium camera company Leica, HUAWEI has introduced the world's very first Leica Front Camera to complement its existing Leica Dual-Back Camera, giving the P10 Series an elegant and crisp picture quality that will give you studio quality results without the overhead, no matter which camera you use.
Portraits
Before the reign of the selfie, there were portraits. Elegant images to show emotion, portraits have been a staple of the art world for centuries. With the P10 Series, HUAWEI fuse technology and art using 3D facial detection technology, dynamic illumination, studio-like relighting and beautifying effects to give consumers the power to paint their own picture and capture the essence of everyday moments in flattering, expressive portraits.
Every shot is a cover shot
The P10 Series takes the selfie to the next level with its Leica front camera, which cleverly switches between close and wide-angle mode depending how many people are in the image.
Specifically crafted to capture incredible selfies, it celebrates the undercover makeup artist in us all and is perfect for roaming photographers, fashion snappers, makeup artists, aspiring bloggers, or simply documenting the moment for a flawless Instagram feed.
Supercharged
HUAWEI's SuperCharge technology means this slick phone only takes 30 minutes to charge for a full day's use, a suitable feature considering our busy lifestyles. Whether you're heading into the office or out on the town, the P10 Series will be fully charged by the time you're ready to leave.
Functionality
Beauty is nothing without functionality, which is why we love that the P10 Series offers a generous 64GB + 4GB RAM of memory, faster and more stable internet connection thanks to its 4.5G network support, and a fingerprint sensor on the front of the phone for seamless, simple navigation.
Attention To Detail
When you're surrounded by technology every day, you need a smartphone that stands out. HUAWEI takes great pride in the P10 Series design and display, operating at full 1080p. Your edges are sharper, colours are brighter and images are crisper. And with the full range of video streaming options available, you can take advantage of their high-resolution options.
Screen Replacement Promise
No matter how careful we strive to be with our phones, accidents are inevitable. Luckily the HUAWEI P10 Series has us covered with smart technology that reduces the risk of cracked screens by up to 80 per cent, even when dropped from up to 1.6m. And if you do happen to drop your phone, HUAWEI's VIP customer service includes a complimentary three-month screen replacement guarantee.

Photographer: Marissa Findlay using the HUAWEI P10 Smartphone. Models: Kendell Tobin from Clyne, Danielle Hayes from Unique Model Management, Emma Logan from The Others Agency, Nicola Provost from Zambesi. Makeup: Kiekie Stanners and Lochlain Stonehouse for M.A.C Cosmetics. Hair: Benjamin James and Ashley Hoyt-Flemming from Ryder Salon. Nails: Leah Light
To be in to win one of these incredible new HUAWEI P10 Series Smartphones, visit any Zambesi shop window and share a selfie with an outfit from the bespoke HUAWEI collection, using the hashtag #HuaweiP10NZ and #zambesi. Competition open from today, April 12, 2017. T&C's apply, visit facebook.com/HuaweimobileNZ for more details.
• The HUAWEI P10 Series is available in stores for RRP $999 for the P10 and RRP $1199 for the P10 Plus.
Share this article: