10 Favourite Things: A current classic
Rebecca Kain shares her love of treasured items that stand the test of time.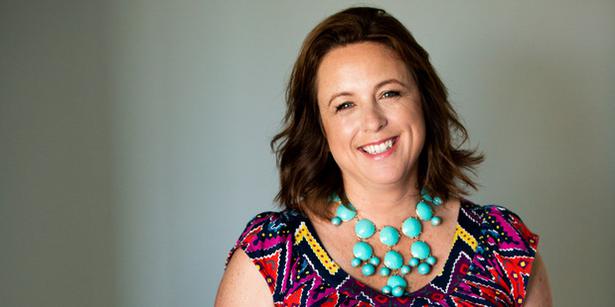 Thursday Feb. 28, 2013
Walk into a Redcurrent store and it's a sensory overload: a rainbow of colour, beautiful smells and interesting textures. Rebecca Kain co-founded the home and personal giftware store with her mother, Audrey McHardy, opening the first Redcurrent store in Havelock North in 1999. Now they run 10 stores around the country with a turnover of $10 million, sharing their unique aesthetic and love of "the unusual, the classic and the beautiful" - from budgie bookends to quirky Betty and Veronica picture frames. Kain, who was recently in Auckland to showcase her business' support of Endometriosis New Zealand, shares some of her favourite things - classic, timeless items that stand the test of time.

10 FAVOURITE THINGS
1. Cashmere
It not only warms me up but cheers me up. I'm lucky enough to have my pick of the Redcurrent pashminas. I love colour and wear the jewel-hued pashminas to brighten up my look or snuggle under when lazing around.
2. Flowers
Preferably hand-picked and not from a florist. I especially love bunches of roses, brought by friends and tied with old ribbon or twine. I adore the fragrance of flowers.
3. Ecoya Sweet Pea and Jasmine candle
The scent reminds me of an English garden. I like old-fashioned scents like this that remind me of holidays at my grandparents' houses in the country.
4. My grandmother's silver jug
She selected small items of hers to give to us before she died and left them each with a note - she had 21 grandchildren and passed away at 99.
5. The floors at my parents' beach house
Andy Coltart designed the house and used old materials wherever possible. The floorboards in the upstairs sitting rooms are a lollipop of yellow/blue/pink. Andy found these boards - they're originally from the Mackenzie Stand at McLean Park Hastings (built in the 1930s), which was pulled down five years ago.
6. Gold mirrors
I'm addicted to buying gold mirrors - I love the old gold (often chipped and distressed) capturing sunlight or candlelight. They can instantly glam up a room. I've bought more than my fair share at John Stephens Antiques.
7. Decorating books
I live my life surrounded by these. In fact, I have bookcases full of books in as many rooms as possible.
8. Handmade sofas
Stuffed with thousands of duck feathers. Sinking into a comfortable sofa is one of life's great luxuries. Stuart from Stuart Trading in Lyttelton is a real artisan and one of the extremely creative and clever people I have met during my time living in Christchurch.
9. Kitchen silver
I call it "kitchen silver" because it's everyday silver knives, forks and spoons I have collected over the years at junk and antique shops. Much loved, often unpolished, never matching. I love the fiddle pattern and the initials that other people have had engraved on each piece.
10. Rugs
I have collected rugs for 20 years. I call my rugs "English rugs" but of course they are from Iran or Turkey. They are always worn and homely looking. Rugs instantly make any room look lived in and loved, which is my aim.
Share this: