10 Favourite Things: Back to Blak
With a diffusion line about to drop at Topshop Oxford Circus, Tauranga designer Teresa Hodges highlights 10 things that bring her joy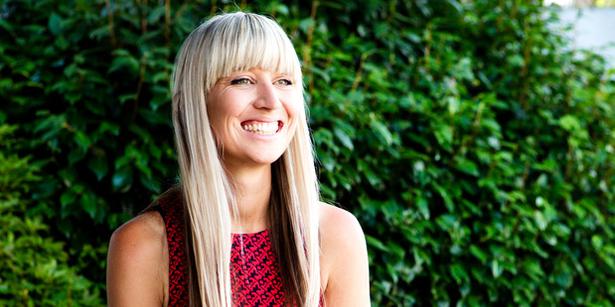 Friday March 15, 2013
Tauranga-based fashion designer and entrepreneur Teresa Hodges will soon see her designs hanging in Topshop's Oxford Circus flagship store, with her new diffusion line Blak Love launching into its own concession - that is, a dedicated area within the famous London store.
The line, described as a "sister" to Hodges' other Blak collections - Basics and Luxe - is part of a new wave of local price-conscious labels, with smaller refresher collections arriving in stores every two to three months at prices that range from $99 to $249. The first drop will be at Topshop from next month, and from next week locally at Auckland's The Department Store.
On the eve of the exciting launch and global expansion, Hodges, who launched the Blak brand in 2007, talks to us about some of her favourite things.
10 FAVOURITE THINGS
1. Annie Oxborough terrarium
This sits by my desk and gives me a little moment of tranquillity whenever I need it among the crazy, ever-changing design environment.
2. Refurbished church pew
It sits under the largest, sunniest window in our house. I often take a minute just to sit and enjoy soaking in the sun. We bought it from an old church and as much as I loved the original condition it was a little worn, so we pushed it further by painting it black and adding graphic print navy and white upholstery. Even though I loved the old wood look, I now love it even more.
3. Glass milk bottles from The Goodroom Design Store
They hold a growing collection of fabric swatches representing my favourite colour mixes and prints. Every time something catches my eye, I add it to the bottles. Each season I empty them out and play around with the different colour combinations for our exclusive Luxe prints. I try to keep one bottle available for a fresh flower to suit the mood of the week.
4. Framed print
This is a framed piece of artwork from our spring/summer 2012-13 Luxe collection, designed by Liz Wilson for the theme "An Intrepid Journey to Fantasy Island". It is refreshing to have such a bright print in our lounge, yet I know that it has that hidden secret of a darker playfulness as when you look again you find the switchblades between the flowers.
5. MoAD candleholder
Brought from the lovely girls Aroha Lewin and Zekiah Heath of Ministry of Art & Design (MoAD). It brings a burst of brightness to our very white interior.
6. Kate of Arcadia Jackdaw bag
It fits all my necessities on my whiz trips to Sydney, so I don't need to bring anything else. It's a luxury piece yet still has that hardness and edge to it.
7. My husband's grandmother's Crown Lynn swan
She was such a beautiful, kind person and it's a special piece. My husband Ben always remembers it going from house to house as they moved around, put in all different random places - even on the outside steps.
8. Old photo lamp
I love the thought of early-morning garage sale-ing but hardly ever get there. However, a few years back I got out of bed, just did it, and was rewarded by finding an amazing old photo lamp. I love the old industrial feel it gives against the white walls of my office.
9. Chaos and Harmony "Dylan" boots
I just picked these up direct from Beks, Chaos and Harmony's designer, before writing this. They are so practical, yet so cool. I know they will be worn many times over.
10. My daughter's vintage school desk
I was on a hunt for an antique school desk for her birthday and mentioned this to my sample machinist. She surprised me the next day, saying "go have a look in our garage" - there was the perfect desk. She had kept it since her daughter left school; her classroom was getting new desks and students were allowed to take theirs home. It still has the names of who loves who under the lid.
Share this: