10 Favourite Things: Designs of life
Ali McIntosh is surrounded by beautiful objects at home and at work.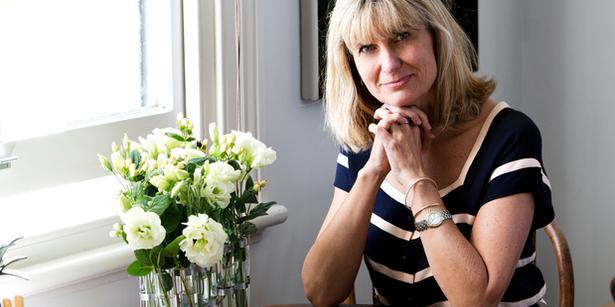 Friday March 29, 2013
One of Auckland's loveliest stores, Tessuti is owned by the stylish Ali McIntosh.
Colourful Missoni Home textiles sit next to pastel ceramics from Morgan Haines and Rachel Carley, locally designed jewellery from Charlotte Penman alongside French glassware. This is all complemented by pieces from fashion designer Ingrid Starnes, who McIntosh entered into a store collaboration with in 2011. She also works with her daughter Harriet Sandstad on their Tessuti boutiques in Herne Bay, Newmarket and online. Like the stores, McIntosh's favourite things prove an eclectic and inspiring list with a hint of nostalgia, from photographer Peter Beard to ceramic and glassware collected over the years - she tells us more.

10 FAVOURITE THINGS
1. Peter Beard: Fifty Years of Portraits
I was lucky enough to go to Carnets Africains: A Retrospective (1955-Present) at The Time is Always Now in New York.
It was originally produced for the Centre National de la Photographie in Paris and included a comprehensive collection of work including many of his diaries, which were fascinating, beautiful and unpredictable. The book includes pages from those diaries.
2. Vintage baby dress
This dress was part of a sample range that my father produced when he had a mail-order business in the 1950s. That's me in the dress with my mother. Thankfully, my mum kept it and my daughter Harriet also wore it when she was a baby. Maybe it will be passed on again one day. It is just so lovely.
3. Beautiful ceramics
I have collected ceramics since my late teens and have some gorgeous Suzie Cooper, Beswick, Paragon and Clarence Cliff, which I don't hold back on using. I love mixing the vintage pieces with those of our more recent New Zealand ceramicists like Rachel Carley and Morgan Haines.
4. Art nouveau lamp
I have an art nouveau lamp that was a 21st birthday gift from my children's father. Every time I move that lamp travels with me in the car. It is one of my favourite possessions.
5. Missoni Home throw
I am so lucky to be surrounded by Missoni Home goodness in my work life, and I have a number of their throws and cushions at home. One of my favourites is a recently acquired cashmere-blend throw that is so beautiful and light it can also be worn as a wrap.
6. Winter coats
I have a coat addiction. Beautiful coats kept over many years from Zambesi, Marilyn Sainty, Helen Cherry, Karen Walker, Kate Sylvester and now, of course, my most recent addition from Ingrid Starnes, the "Fox" coat.
7. Frank Lloyd Wright
For his philosophy of organic architecture and his desire to create harmony with human habitation and the natural surroundings. Notably the Fallingwater or Kaufmann Residence.
8. Max Thompson Stonefields painting
An unexpected gift from my friend and artist Max Thompson. Max and I worked together in the early 1980s when he was doing fashion photography. It is lovely to have his work in my home.
9. Tse & Tse Associees Vase d'Avril
A vase by kooky French designers Tse & Tse has to be one of my all-time favourite and most versatile things I have owned. Each test tube is articulated, meaning it can be moved to suit different table settings. It looks just as good with a scattering of wildflowers as it does full to the brim with peonies. I think you should always have fresh flowers in your home.
10. Lalique glass
My first travels to Europe were with the World Cup Hairdressing Team in 1980. We went to Rotterdam, Amsterdam, Paris and London. This trip is where my love for Lalique glass started and I brought my first three pieces back with me. Luckily the hairstyles haven't lasted as long.
Share this: