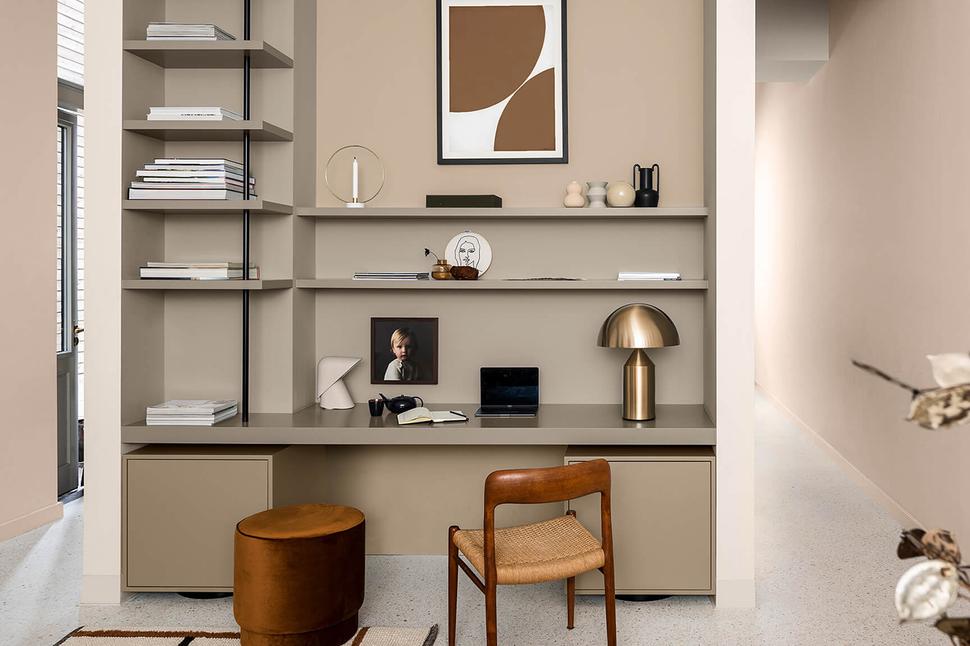 Interior Trends: The Big Things Happening For Homes In 2021
Rebecca Barry Hill charts the interior trends ushering in a new era of individuality and comfort, with rich fabrics, textures and warm colours
Wednesday Jan. 27, 2021
Who didn't get sick of staring at the same (dull white) walls last year? While stuck indoors for days on end, if we weren't lamenting the fact the couch had become an indoor playground, we were fantasising about upgrading it or painting a mural with our naked bodies out of sheer boredom. So it comes as no surprise to learn that many of the forecasted interior trends of 2021 are those sparked by lockdown life.
Last year, our homes went from being places where we started and ended the day to 24/7 sanctuaries, zones in which we were forced to rethink functionality. The dining area became an office, the spare room became a second living room and the kitchen suddenly needed renovating.
This year, we know our homes more intimately than ever, which is why style experts are predicting big things. Here are some of the trends we can expect to see more of.
Vivacious vintage
Bye-bye beige, hello sexy. Beautifully designed new, vintage, modernist or upcycled statement furniture pieces are in hot demand. We've left the era of minimalism and are embracing interesting pieces without fear, says Liv Patience, co-founder and interior designer at Material Creative.
This could be anything from an armchair with a curious profile to Chanel-inspired boucle fabric covering an old favourite couch or a vintage brass lamp standing gracefully in the corner. These aren't items that can be quickly ordered online or purchased from a chain store but those that are sought out, pre-loved and renewed. "They're timeless and thoughtful items you will have with you forever," says Liv.
The resurgence in vintage is also driving a move away from the whitewashed Scandi look Kiwis have embraced for so many years, towards a more globally inspired interior, featuring repurposed or antique pieces that tell a story. With virtually no travel for anyone, who can blame us for nurturing interiors that invoke a little jet-setting bohemian or art deco glamour — even if it's just a magnet with "I love London" on the fridge?
READ: Where To Shop Vintage Clothing For A Stylish & Sustainable Front Row Outfit
"People are definitely spending money on their interiors because they can't go away," says Shelby George, an interior stylist at Places and Graces. "They're bringing that Europe feeling into the home with their favourite 'travel' pieces."
Boucle fabric is a particularly popular choice for those reupholstering their favourite furniture; and Cesca chairs — the iconic metal and cane chairs designed by Marcel Breuer in 1928 — are having another style moment.
"Our homes have become a place for escapism," adds Liv. "Even if you aren't naturally creative, the time spent at home during lockdowns has probably encouraged a little more creativity with the desire for change."
Feelin' groovy
Heavily textured finishes are adding a sense of tactile interest to interiors this year. Wallpaper is one way to do it, with the return of retro ribbed varieties. "Ribbed glass in kitchen cabinetry, sideboards and internal doors make a statement feature that I am personally loving," says interior designer Rachel O'Connell of Style My Abode.
Ribbed wood is also appearing in everything from bathroom cabinetry to furniture pieces — for instance, the base of round tables.
Nice 'n' natural
Despite a shift away from a homogenous, all-white decor, soft neutrals and a natural palette of materials are big this year. Consumers are increasingly demanding homewares made with sustainability in mind, driving the trend towards natural elements, such as oak and stone, particularly in kitchens and bathrooms — "the result of our desire to escape the intensity of our social constructs and a need to retreat to calmness, simplicity and stillness at home", says interior architect Annabel Smart of Studio 11:11.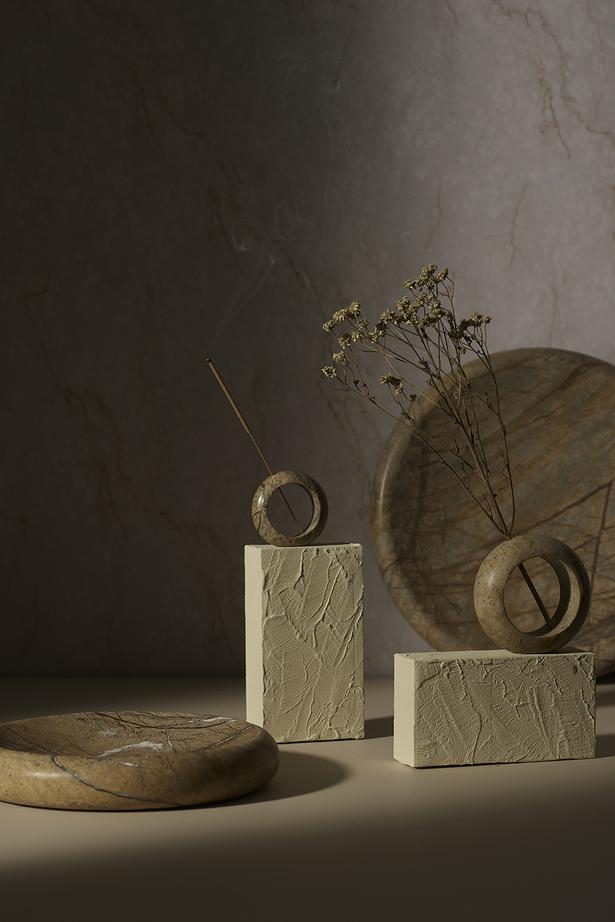 Choosing an interesting slab of granite, rather than the standard engineered stone, is one such way to embrace the trend. Adding a small amount of oak to an all-white kitchen is another. "We live on two small islands, so I think the shift towards showcasing these geological materials and finishes is instinctive," adds David Moreland, head of furniture and product design at Citta.
The brand's accessory line has been using marble, soapstone, olive wood and ceramics; their timber offering will also include darker timbers and smoked oak finishes this year.
"It gives us a chance to bring a bit of the outside in, be proud of our coastal provenance and enables us to celebrate this a little bit every day."
The new luxe
Like many other industries hit by Covid, the design world has been forced to adapt. The pandemic has made buying from overseas that much harder, with excessive delays, closures at international suppliers and the cancellation of important trade fairs, such as the 2020 Salone del Mobile (Milan Furniture Fair).
But it's not all doom and gloom. Suppliers are releasing new designs on their own clock and presenting them in innovative new ways.
"This has turned our attention to local manufacturers and designers and forced us to thoroughly question end-to-end supply, which is a really positive thing," says Annabel. "We're incredibly fortunate in New Zealand to have an abundance of high-quality natural resources, such as wools, timbers and stone, and we love to see these celebrated in people's homes."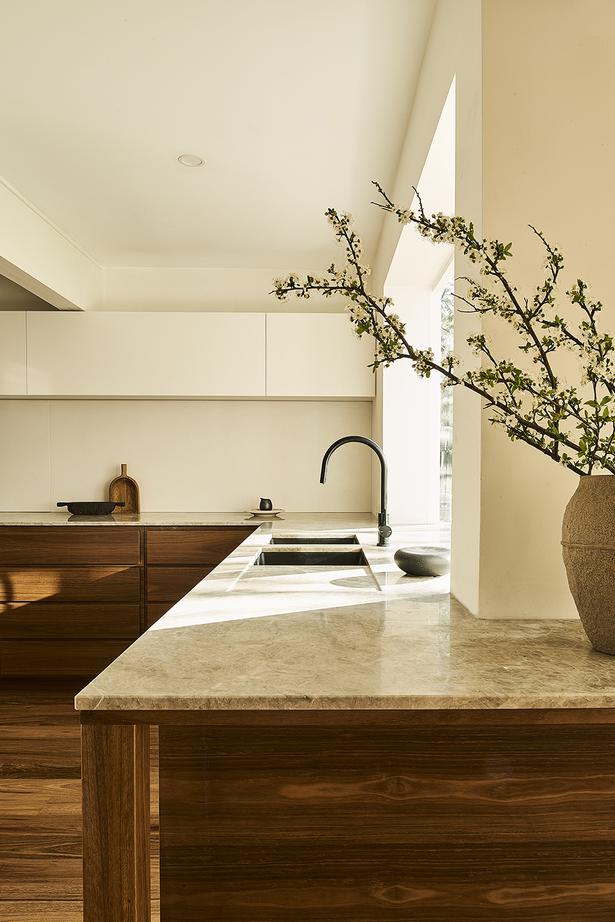 Warm metals such as brass, bronze and copper are also proving a simple way to add some dazzle to kitchen and bathroom tapware, handrails and door handles.?
"There's a huge focus on bespoke, in materiality and finishes — warmer materials, more suedes and velvets — and generally tactile materials," say Debbie Quy and Aaron Hill from the ECC retail showroom. "Suppliers are more accommodating towards a more customised approach to products and their finishes." That could mean more detail-oriented products, with burnished brasses, matte finishes and sophisticated details.
"Covid has changed the way people think about their living spaces," they add. "Without the ability to travel overseas, travel budgets have been re-allocated and people are focusing on home comforts and furnishings, particularly after long stints of time spent in their home throughout 2020. People are seeking comfort, softness. And something unique, not so off-the-shelf."
The stylish home office

Your corporate life might be the picture of stone-cold conformity but there's no reason your home office can't be an extension of your interior style. With more of us working from home now, the need to carve out our own quiet spaces in which to slay our spreadsheets, dominate Zoom or write terrible romance novels has never been so important.
READ: Catching Up With Design Guru Bobby Berk From 'Queer Eye'
Today's home office is less about practicality and more about colour, art and style. "People are more willing to put some time and effort into creating a beautiful, inspiring space to inhabit," says Liv.
Ahead of the curve
Just as fashion likes to borrow from seasons past, so do interiors. The latest influences are trickling through from the late 80s and early 90s, including the use of playful, wavy, curved forms and high-contrast graphic patterns. That means we'll continue to see curves cropping up in kitchen and bathroom cabinetry, island benches and furniture. Arches in mirrors, windows and walls are also trending and softer, more organic shapes are on the rise.
Colour me glad
Warm neutrals and muddy and muted tones are all making their way into interior spaces this year, as interior palettes move toward the earthy tones of the colour chart. Dulux's Colour of the Year is Brave Ground, a warm beige that connects to nature. Meanwhile, Pantone has announced it has two colours of the year in the neutral Ultimate Grey, paired with an optimistic yellow called Illuminating. Despite naysayers slamming the choice as a "sickly" colour combo that calls to mind high-vis vests and cement, Pantone insists it was chosen as "a message of happiness supported by fortitude", as we roll into 2021.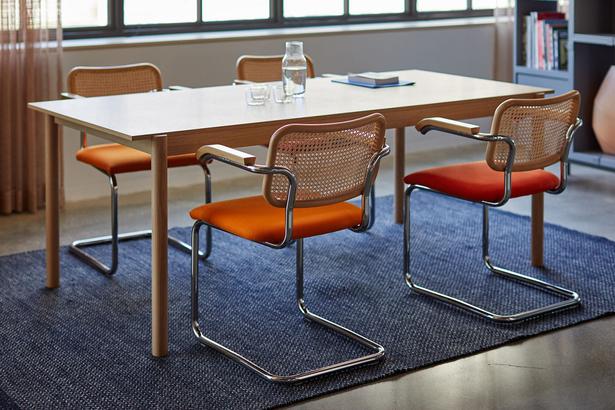 At the cooler end of the spectrum, navy blues and deep greens are going strong, particularly when used in chairs or sofas. We can expect to see greens of all shades on walls, in soft furnishings, and in kitchen and bathroom cabinetry.
"Greens I'm loving using currently are Resene Atlas for a deep jewel colour, Resene Rolling Stone [for more of a muted, pewter-green] or Resene Inside Back," says Rachel.
Spark joy
No, you don't have to Marie Kondo the life out of your junk drawers. But the boredom of lockdown is another reason we're bucking the trend to play it safe and giving bolder looks a whirl. We're even giving whirls a whirl. "I've done quite a few crazy powder rooms lately," says Shelby. "Lots of playful and bold wallpapers."
READ: The Hidden Cost Of Marie Kondo-ing Your Entire Life
Same goes for squiggly lines (an extension of the curve trend), bright and playful colours and bright, mismatched ornaments that call to mind Spanish artist Joan Miro. Line-drawn faces with a slightly surreal quality and single-line abstract drawings are also making an appearance on style-conscious walls. The new rules are simple: if it puts a smile on your face, in an otherwise dark and turbulent time, then it is worth painting that mural with your naked body.
Share this: