6 Smart Storage Solutions To Cut The Kitchen Clutter
Efficiency and style are the hallmarks of a Blum equipped kitchen
SPONSORED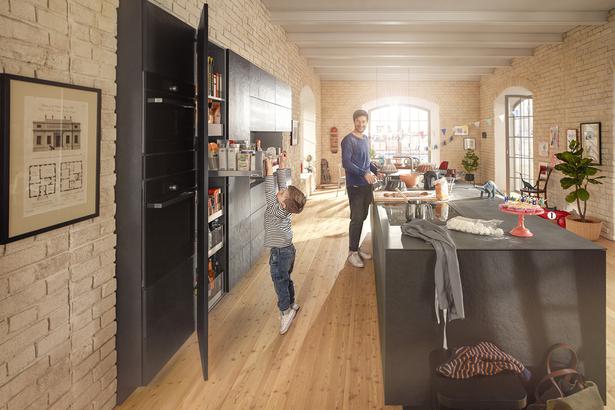 Friday Oct. 16, 2020
1. Calm the chaos
When it comes to the right recipe for kitchen storage, think like a chef. Avoid chaos and clutter by dividing your kitchen into zones, storing like-with-like.
Stash your utensils together, have a space packed with cooking condiments near the stove, and store your plates close to the dishwasher.
Unlocking the secret to a tidy and organised kitchen is all about creating an efficient work zone. Cluttered countertops will be a thing of the past once you've conquered your drawer space by dividing it.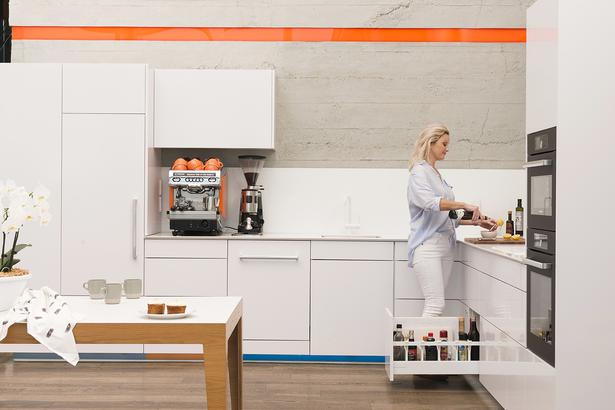 Blum's Tandembox drawer with Orga-line bottle storage. Photo/Supplied

2. Go your own way

Cut the clutter with Blum's elegant slimline dividers that will add design flair to your kitchen drawers. Blum's Ambia-line inner divider system is the ultimate kitchen storage solution. It offers different options to allow for personal style. Choose from terra black, orion grey or silk white matt.

The flexibility of Blum's drawer divider system allows you to customise the layout to suit your utensils. If you prefer the warmth of wood, the Tennessee walnut drawer inserts will beautifully frame your cutlery and serving spoons.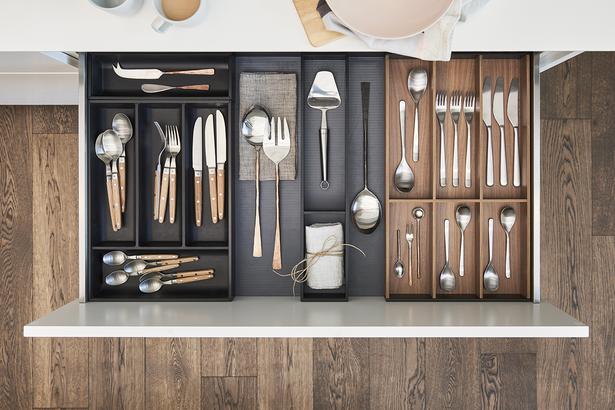 Blum's Ambia-line dividers, in steel design with terra black matt finish and wood design with Tennessee walnut finish. Photo/Supplied

3. Hide and seek

The kitchen is a lively social hub these days, the centre of everything from noisy celebrations with family and friends to gatherings of hungry children after school. But when it comes to opening and closing your kitchen drawers, the less noise the better.

Maintaining order and efficiency in your kitchen is easy with the right storage solutions. Blum's soft-close Blumotion will give your kitchen a winning edge.

Developed to last the lifetime of your kitchen, Blum's European-designed soft-closing storage system is engineered with durability in mind. Made in Austria, the soft-close system works, no matter how hard you slam drawers, doors or pull-outs.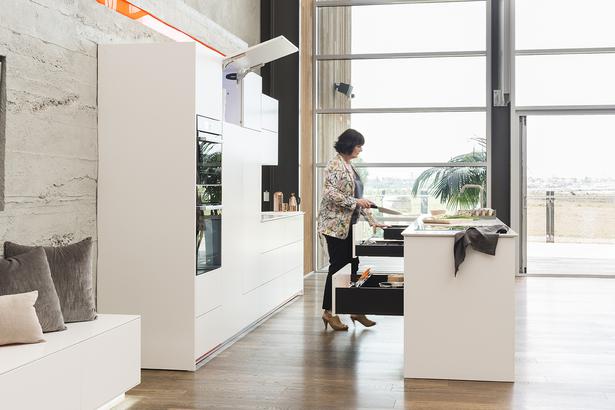 Blum's Legrabox drawers in terra black matt. Photo/Supplied

4. Serene and clean

Savvy storage in your prep zone is the secret to efficient workflow. Once you have your storage sorted, the two other elements to a well-designed kitchen are colour and composition.

Consider taking your design theme to another level by lining your drawers with beautiful wallpaper. Transforming functional drawers into a creative space adds another layer of personal style to your kitchen.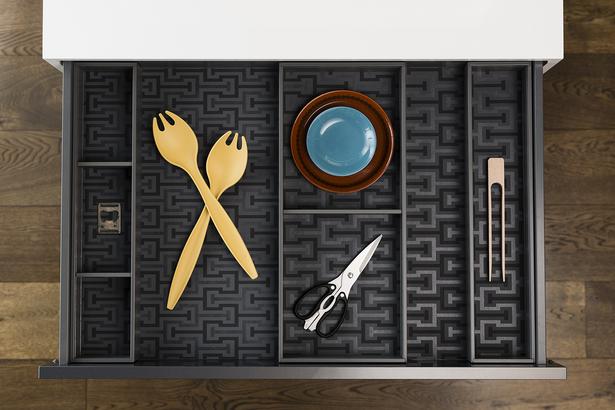 5. What lies beneath
Clever storage solutions and creativity with colour are two key elements to designing a kitchen that works well and looks good. Add a pop of personality to your kitchen drawers by lining them with wallpaper for the ultimate form of self-expression.
Mix and match drawer dividers with patterned wallpaper for a unique look that expresses your style. Consider the colour of your drawer dividers, and your overall kitchen style, then choose a combo that feels right for you.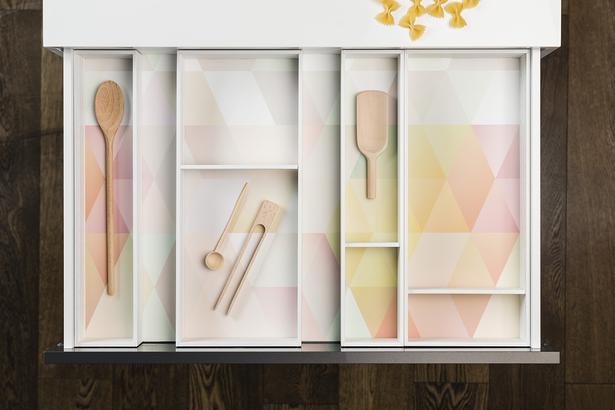 Drawer dividers from Blum's Ambia-line range and Resene Wallpaper Collection 219280. Photo/Supplied

6. Neat and tidy

With the right storage solutions, it is possible to create your dream kitchen, where the dirty dishes are nowhere to be seen and everything is miraculously at hand.

With these storage smarts, it's possible for the perfect kitchen to exist outside the confines of your imagination. With well-planned drawers, compartments and shelves, your own space can become a joy to be in.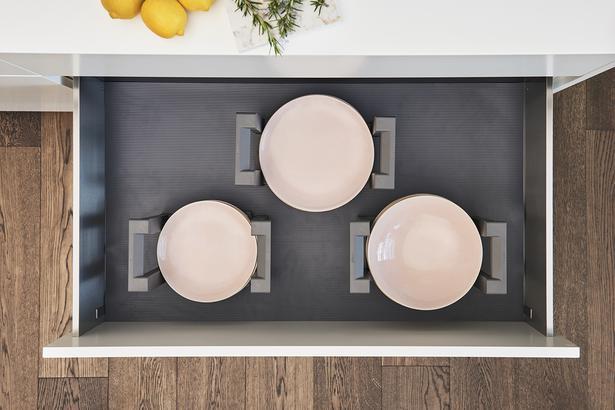 Blum plate holders can store up to 12 plates. Adaptable in size, they also have handles so you can lift out a stack of plates ready for a meal. Photo/Supplied

For more kitchen ideas go to Blum.com and @blumnewzealand. Or visit Blum's Auckland showroom on Rosebank Road.
Share this: