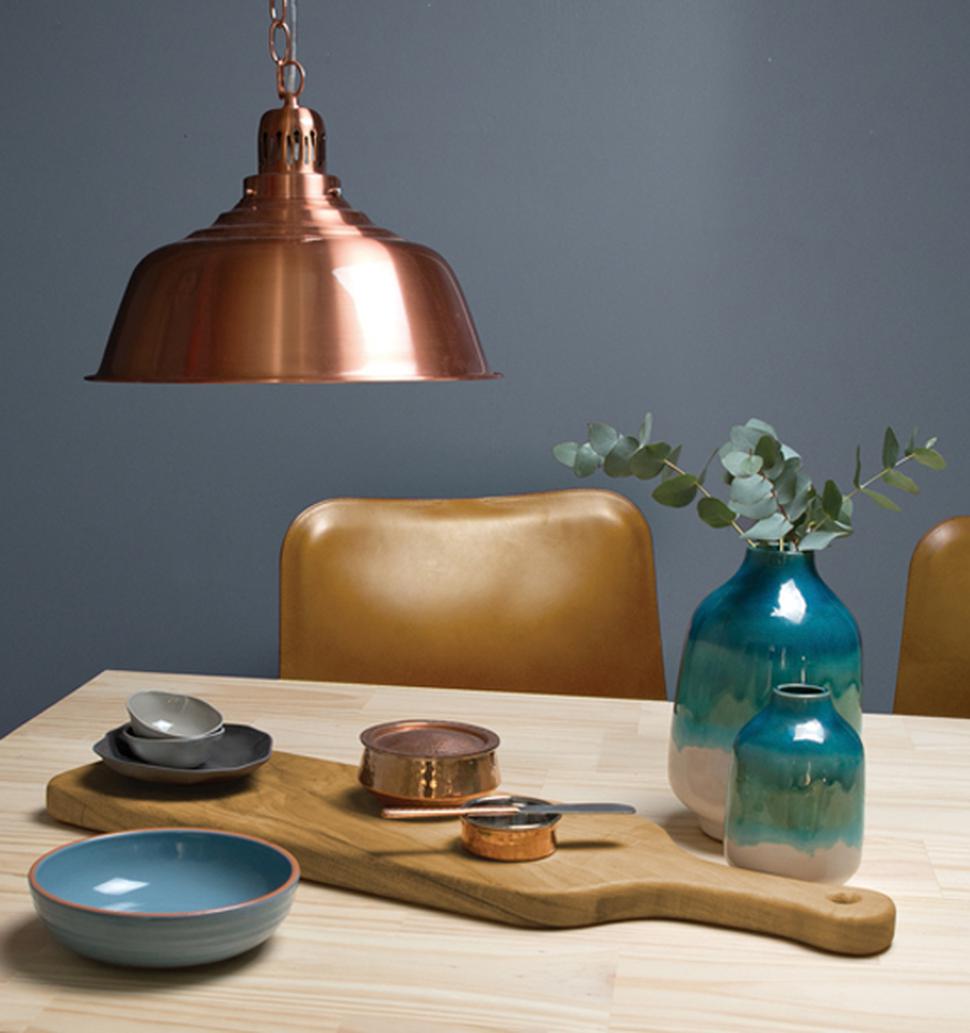 A Colourful Personality
The colour trends to know about before you decorate your home
Friday Oct. 2, 2015
Perhaps it's because of DIY shows such as The Block but we're bringing an adventurous sense of style indoors with surprising colour combinations, says Davina Harper, brand manager for colour at Dulux. Pale pinks with khaki greens or brights with muddied colours, including reddish browns and olive greens are rescuing interiors from the homogeny of neutrals.
"It's about remixing the 60s, 70s and 80s and coming up with a fun and playful result," says Davina. "Younger generations are discovering these influences from the post-modern eras and creating their own remixed style, which is great to see."
But if there's one hue that dominates this season, it's brown. "You can see this in fashion with the 70s influence, but it's also being used a lot in interiors as an accent colour. It's less harsh than black. Touches of brown bring a more down-to-earth, relaxed feel to your home."
Brown is reflected in furniture with raw timber finishes and the return of untreated cane. Outside too, it's making a comeback, usurping grey as the exterior shade of choice with warmer, browner greys.
Kiwis have more choice following the New Zealand launch last week of the new Valspar paints range (pictured). Available at Mitre 10, the water-based range uses HydroChroma technology and features paint and primer in one. Recognising the demand for more personalised products, Valspar offers decorators the chance to mix their own hue.
Speaking as part of the launch was colour specialist Sarah Stephenson, who says she's seeing the popular colours and undertones in neutrals warming up. Marsala, Pantone's 2015 colour of the year, is helping drive a trend toward cinnamon and spice colours. Green is also big, she says.
If in doubt, though, choose Sarah's all-time-favourite. "Light grey is so soft and smoky and you can put it with those gorgeous flamingo pinks," she says. "I love that dark grey as well with copper. It's my colour of choice still."
Share this: