SPONSORED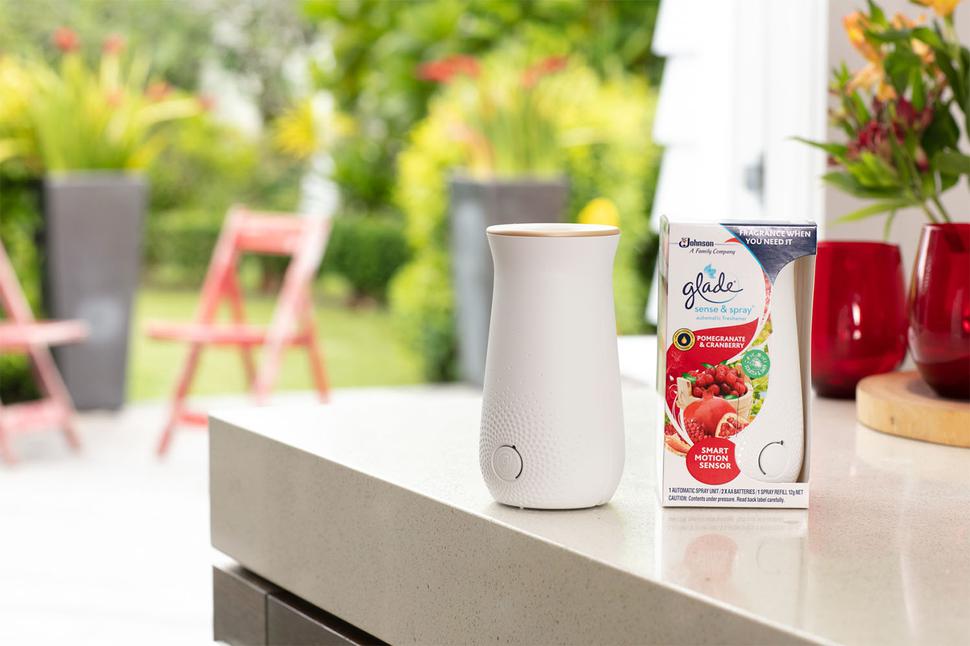 A Fruity And Festive Fragrance For Your Home This Season
The room spray that heralds the season in a refreshing way, Glade Sense & Spray Pomegranate & Cranberry sets the scene for Christmas entertaining
Monday Dec. 14, 2020
The December period often means more time spent at home; from entertaining and preparing for Christmas, to enjoying a much-needed break from work, our abode takes centre stage during the holidays and naturally we aim to make it as enjoyable and appealing as possible.
Precious decorations, fresh flowers, and our favourite summer décor create an uplifting atmosphere and yuletide feel. Scent also plays a key role in setting the stage for merriment, with certain fragrances and aromas tied to this time of year through memory and seasonality.
Glade® Sense & Spray® Pomegranate & Cranberry heroes two scent notes that have significance during the festive season. These buoyant, fruity scents are a refreshing alternative to pine.
Cranberry is classic element of Christmas feasting, while pomegranate has long been a symbol of prosperity and good fortune, both of which are celebrated during this time of year and hoped for as we look to the next.
The combination of pomegranate and cranberry in Glade Sense & Spray creates a celebratory mood, perfect for entertaining, relaxing and holiday fun of all kinds. Hints of cranberry and blackcurrant elevate the fruit story, while peony, lily of the valley and a touch of musk add a welcoming softness.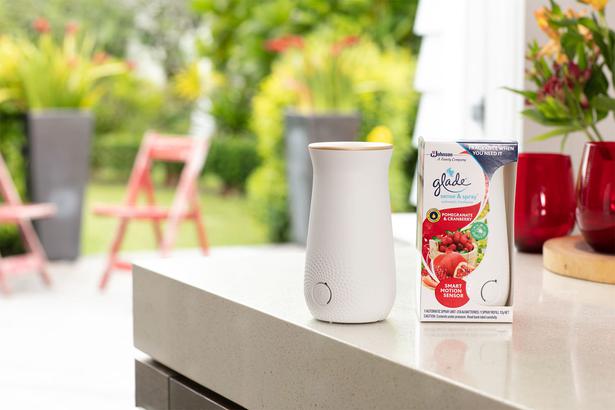 Photo / Babiche Martens

Holidays can be a busy time, so Sense & Spray plays a key role in keeping your house smelling divine in the most convenient way. An automatic air freshener with festive golden detailing, Glade Sense & Spray is the only motion-activated air freshener in the market. Its smart sensor technology detects movement from up to 1.5 metres away (rather than relying on a timer) and it releases its fragrance in a gentle mist. An extra burst of fragrance can be elicited by pressing the boost button, giving you the power to curate your environment to suit the mood and occasion.

From its festive scent to its user-friendly innovation, Glade Sense & Spray Pomegranate & Cranberry gives your home something special just in time for Christmas.

Explore the wide, wonderful range of Glade Sense & Spray now, available at all leading supermarkets; discover more on Glade.com
Share this: