How Anna Church Created a Thriving Business
Kiwi artist Anna Church talks about life in Canada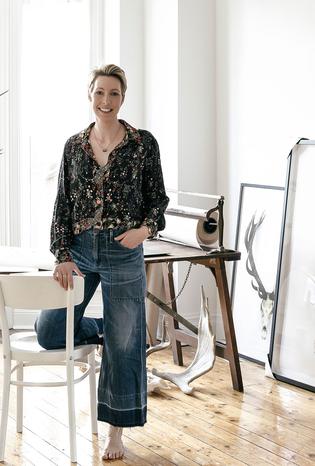 Playing magpie is part of the job for Anna Church, a "sculptographer" and interior stylist based in Toronto. After scavenging for items, she repurposes them in striking ways, transforming the old, forgotten and strange into large, playful sculptures: a heart fashioned out of 19th-century plasterwork mouldings, a military-style insignia shaped out of silverware, a map of New Zealand made entirely of Crown Lynn pieces. Then she photographs them and sells them as limited edition prints, to galleries and collectors around the world.
What are you working on right now?
Alongside the development of my own work, which I sell through my wonderful galleries in NZ, I'm also represented internationally by Axiom Contemporary (who do the international art fair circuit and Saatchi Art online). I usually have a few commissions, personal and/or wedding insignias to work on. I'm about to collaborate with the Aga Khan museum here in Toronto on an exciting new project as well as my new art series, which I've just started to sculpt and photograph.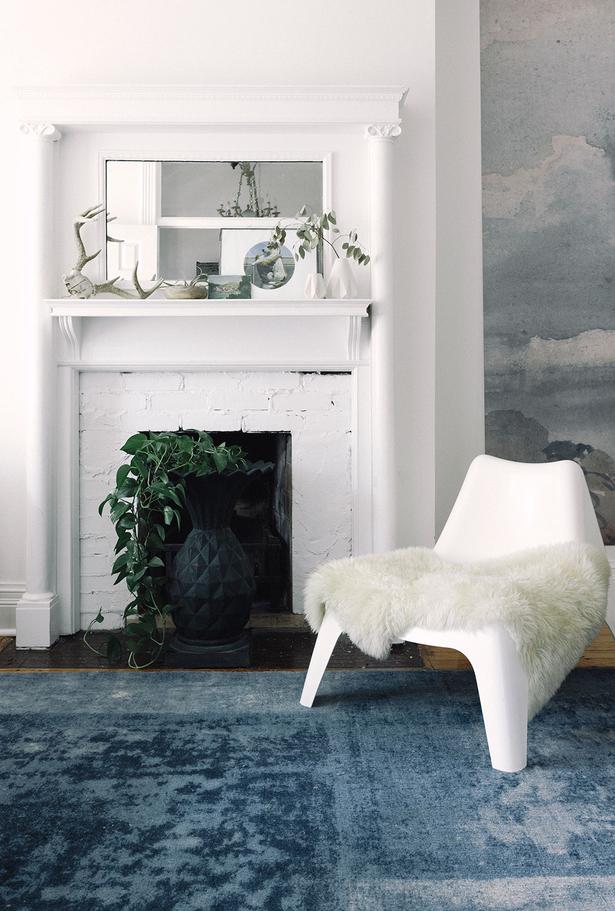 Can you paint a picture of where you live?
I live in a neighbourhood 15 minutes' bike ride from downtown Toronto called Riverside with my husband, Nick and children, Molly, 6, and Thomas, 4. Riverside was once perceived as a less than desirable place to live, but within the past five to six years first-home buyers and young families have moved in and it's become a lovely, family-orientated neighbourhood but still has that old-school grunge factor. Some great cafes and restaurants now line the main street, only steps from our front door. It's full of beautiful three-storey brick homes, tree-lined streets, parks, outdoor and indoor kids' activities and a great community spirit with a low-key vibe.
Why did you move to Toronto and what do you enjoy about your lifestyle there?
We moved for Nick's job. He heads the North American arm of Foster Moore, a NZ-based software company. Since arriving we have embraced the big-city lifestyle. When we first arrived we lived right in the heart of downtown Toronto for two years before we moved eastward. It was a great introduction to the city. We still don't own a car and don't miss one either. We mostly get around on our bikes during the warmer months and use local transit when it get several degrees below zero. We're talking 25 degrees below in the depths of winter, and the winter is long! But we've embraced that too and the novelty hasn't worn off yet. Tobogganing, ice-skating and skiing keep us entertained on weekends. Getting snow gear on and the kids out the door each morning before school — well I won't say I'm a big fan of that yet or ever will be!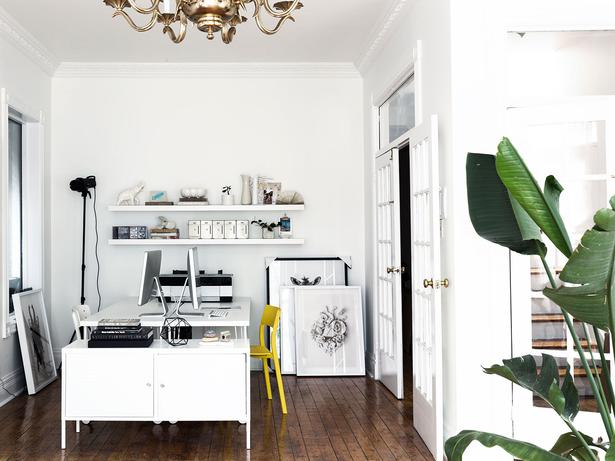 What collectible items have you found recently for your work and where did you find them? Where else do you scavenge for interesting finds?
I have added a few favourite haunts to my repertoire of curio shops and flea markets over the four years we've been living in Toronto. I'm always discovering more, thanks to the wonderful friends and connections I have made here and who are 'in the know' and like-minded hunter-gatherers too. For my latest series (the Taxonomy — Stag Beetle series) I was on the hunt for vintage mirror mouldings, wall sconces and other obscurities to create it. I like to travel out of town to antique fairs and smaller towns on the outskirts of Toronto as well as local shops, both on the east and west side of town. It's fun but very time-consuming, especially when you have an idea of what you'd like to find and sometimes the disappointment of not finding it comes along with the journey. Sometimes I hit up Ebay.
Where do you look for inspiration?
Everywhere! Inspiration may come from that one piece and all it takes is for an idea to formulate and make sense in my head. I like to stay up-to-date with trends, it isn't necessarily a factor in my art direction but I'm sure it has an influence. I'm a constant observer of my environment. I always have a context to my work, mostly by what's influenced us in the past, a social commentary or nostalgic factor. I love to follow what's happening in the high-end art world like arts organisation Frieze or the Miami Art Fair. Being inspired by what other artists are creating fascinates me and keeps me inspired to be unique and driven by my own concepts and artistic methods.
READ: Anna Church's Favourite Spots in Toronto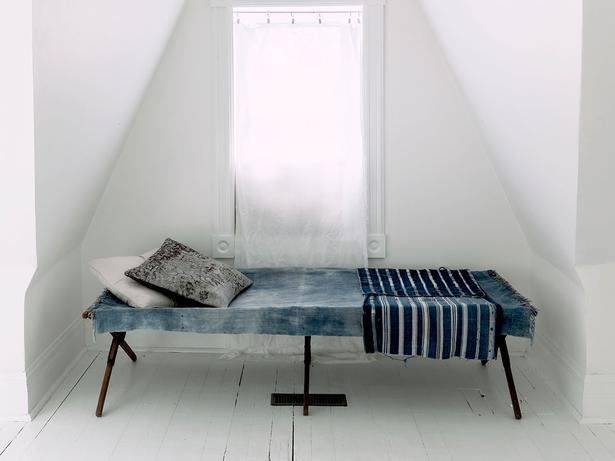 How has being in Canada benefited your art career?
For me Canada's merit is its population but also its close proximity to the US. New York, LA and San Fran are traditionally great art-appreciating cities and I have had the opportunity to get in front of these audiences. I have exhibited in New York twice and my artwork now travels globally to the international art fairs with one of my US representative galleries. My art seems to have travelled further afield than I have. 
Some days I have to pinch myself, I couldn't have dreamed up the opportunities and collaborations I have had the opportunity to be part of or participated in since diving into my artist career full-time here in Canada. To be able to sustain a career as an artist is no easy feat.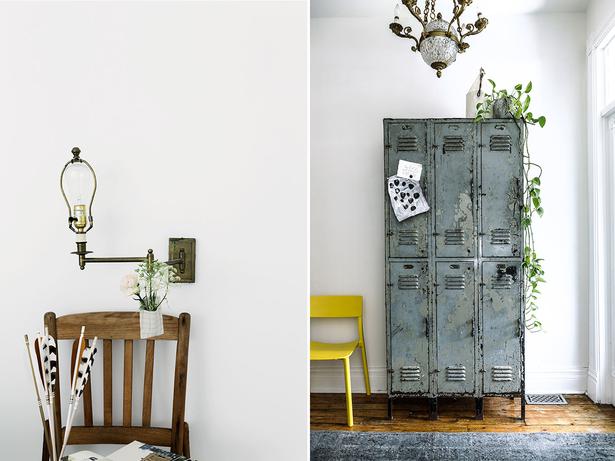 Bedroom 3 and the front entrance. Picture / Anna Church.

To be an artist is to be an entrepreneur, and like any small business the majority of the work is done by yours truly (although I'm now able to outsource a few key roles). Social media certainly puts a whole new spin on things and is a job within itself. Luckily I've been able to offset some of this responsibility to a guru content strategist/manager (one of the amazing connections I have made over here), but it's still me creating the content.

I have a hand now to post it, help me with structure, direction and consistency, which I realise now is the main tool to making it work successfully and gain followers. I have two outstanding fine art printers, who print my artwork impeccably and put up with my acute sense of art direction (they probably think I'm a pain in the rear end most of the time).

How solitary is your line of work?
Most of the time it's a solitary road. If I'm not tapping away on my computer, running the business end of my art practice, I'm creating new work in my studio all on my lonesome. I love collaborations when they come my way — they are so personal and fulfilling on many levels and a great way to express someone's personal vision outside of my own.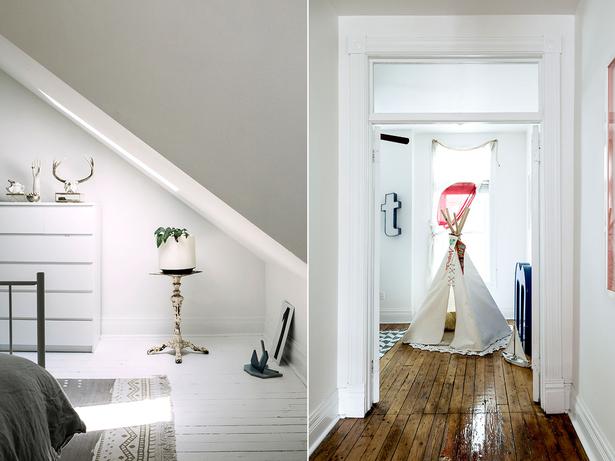 What do you count as your greatest achievements?
This past spring my Botanist artwork fronted the New York Affordable Art Fair campaign. The Botanist Zebra was pinned up all over the subways and streets of Manhattan (a "pinch me now" moment for sure!) This brought my artwork US gallery representation as well as great exposure on the international online art platform Saatchi Art.
• Anna Church's work is available in Auckland through The Poi Room and The Clever Design store, and Gallery De Novo and Wonder Room in the South Island. For more info, visit annachurchart.com
Share this: