Actress Antonia Prebble's Favourite Things
Actress and Smith & Caughey's ambassador Antonia Prebble shares her favourite things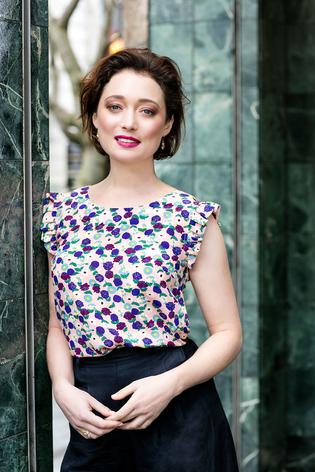 Although her acting career started at the tender age of 12, Antonia Prebble still took the time to study an arts degree, majoring in English literature and French — a good fit for someone who no doubt spends a lot of time with a script in hand. The actress grew up in Wellington in a turn-of-the-century villa; now living in Auckland, she calls a character-filled 1908 workman's cottage home.
"It has many slightly unusual elements that you have to learn to love, such as being on quite a significant lean. I do love it though, it has a really lovely, inviting energy that people always remark on when they come over."
Antonia has just been announced as the first ever ambassador for Smith & Caughey's, so it doesn't come as a surprise that her most treasured items are both stylish and sentimental.
"I love how the company is steeped in history and tradition, but with a totally modern, up-to-date outlook. We are planning some pretty cool things together so I am really pleased to be on board." The fashion-focused role entails everything from compiling regular edits of her favourite pieces to turning on the lights come Christmas time, as well as having an influence on the store atmosphere and brands within.
MY FAVOURITE THINGS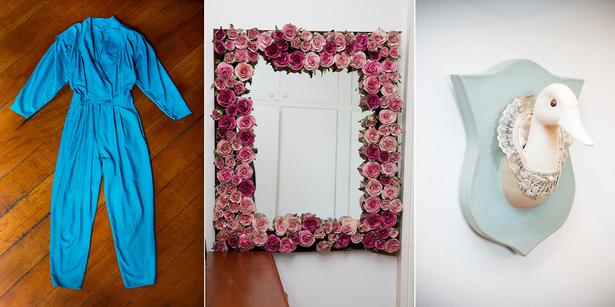 1. Jumpsuit
I am a jumpsuit junkie: I love the 80s and jumpsuits epitomise that era for me. I've been collecting them for years and this is my favourite one at the moment. I bought it at Ziggurat in Wellington and I love how it dances that fine line between being a bit edgy and just plain ridiculous.
2. Mirror
My mother made me this mirror for my 21st birthday and it has hung in the various bedrooms I have had over the years ever since. I love flowers and floral designs, and roses are my favourite, so I love this mirror on both an aesthetic and a personal level. A few of the roses have been lost over the years but I think that just adds to its character. I love objects that have a sense of history to them.
3. Duck sculpture
I'm drawn to art where animals, particularly birds, are the subject and this duck sculpture by artist Emily Thomas is one of my favourites. Emily was working at the Court Theatre in Christchurch in the wardrobe department when I performed in Cabaret there, and I discovered that as well as being a great designer, she is a brilliant artist. This lil' lady has been hanging in pride of place for five years now, but every time I have to film an audition at home I have to (carefully) take her down as she doesn't provide the right background for most scenes.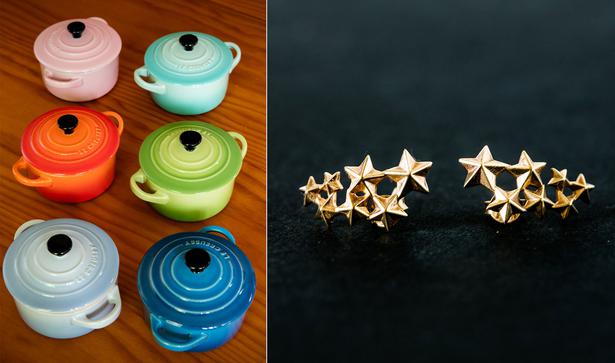 4. Le Creuset casseroles
I am a big fan of colour, the more the better, and so I love to bring out these mini Le Creuset casseroles at dinner parties as they make the table look so festive. Creme caramel is a go-to dessert for me and these work really well for that.
5. Zoe & Morgan earrings
I adore Zoe & Morgan jewellery and these earrings, named the Seven Sisters, are my favourites at the moment. They make such beautiful pieces, managing to be sophisticated, modern, elegant and edgy all at once. I love how these earrings can be worn hanging down or curving up your ear.
Share this: