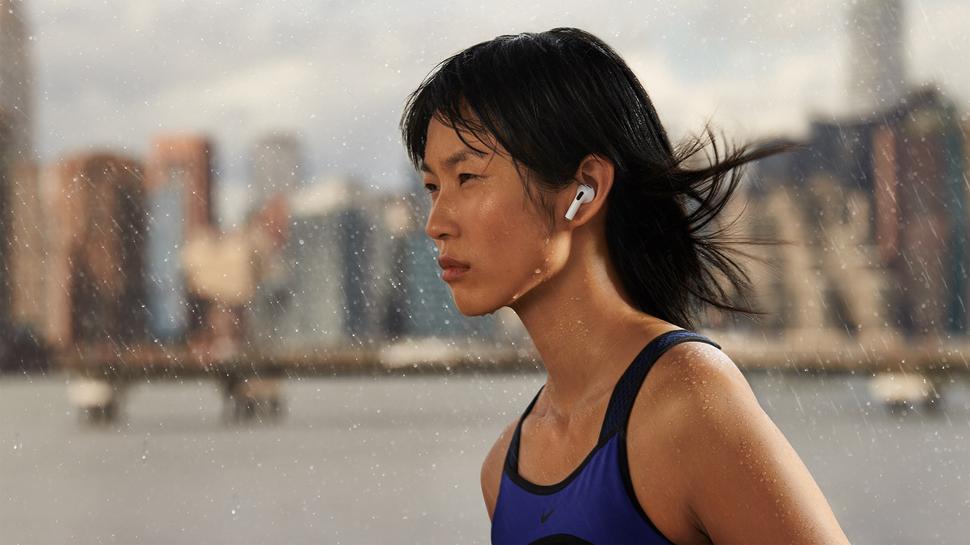 What To Know Before You Buy The Third Generation Of Apple AirPods
From longer battery life to grand spatial audio, is it worth upgrading to the newest member of the AirPods family? Here are the key features to help you decide
Saturday Nov. 13, 2021
The update: Are these the world's best headphones? They're certainly the best selling, and this third generation of the popular AirPods will no doubt offer up plenty of bells and whistles to be seduced by, whether you are a tech nerd, design snob, or simply someone who's looking for a fuss-free piece of technology to segue between home and work life with ease.
"AirPods forever changed wireless headphones with their groundbreaking design, incredible sound, and magical experience," says Greg Joswiak, Apple's senior vice president of Worldwide Marketing.
"We are excited to introduce the next generation of AirPods, featuring unrivaled sound through Adaptive EQ and spatial audio with dynamic head tracking, along with seamless interaction between Apple devices — making the world's best-selling headphones even better."
READ: The Test Drive: Can Technology Help Improve Fitness & Wellbeing?
A TikTok target of Lily-Rose Depp recently wearing a pair of older generation Apple headphones with (gasp!) wire cords dangling from the headphones might be the Gen-Z equivalent of what a Walkman or CD player is to a geriatric millennial, but there's still something thrilling about wearing AirPods: two convenient buds separated until they meet again in their magnetic charging case.
New highlights: The recent launch of Apple's third-generation AirPods comes with some improvements, including computational audio that delivers breakthrough sound with Adaptive EQ — meaning users can enjoy spatial audio featuring Dolby Atmos in Apple Music, movies and TV shows, along with dynamic head tracking across Apple devices.
In an age of video conferences, the headphones are also great in terms of great sound quality, featuring a custom driver and a high-dynamic-range amplifier that together produce powerful bass with crisp, clean high frequencies. They also feature a force sensor for easy and intuitive control of music and phone calls.
The extended battery life enables up to six hours of listening time and up to 30 hours of total listening time — with spatial audio enabled — and a convenient charging case.
Sound quality: To help with sound clarity, beamforming microphones block out ambient noise and focus on the user's voice, while users can also enjoy a hands-free experience by simply saying "Hey Siri" for requests.
The microphone is covered by an acoustic mesh to help reduce the sound of the wind, so the speaker's voice comes across distinctly on calls.
AirPods also feature AAC-ELD, a superior speech codec that offers full HD voice quality, providing clear, natural communication for FaceTime calls.
Design: The new design of AirPods is lightweight and contoured, sitting at just the right angle for comfort and direct audio into the ear. For a more subtle appearance, the stem is shorter than the previous generation and features the same intuitive force sensor as AirPods Pro for media control.
With a more bulbous shape and shorter stem, these feel much more secure without compromising on comfort. 
The new AirPods are resistant to both sweat and water, with an IPX4 rating for both the earbuds and the charging case.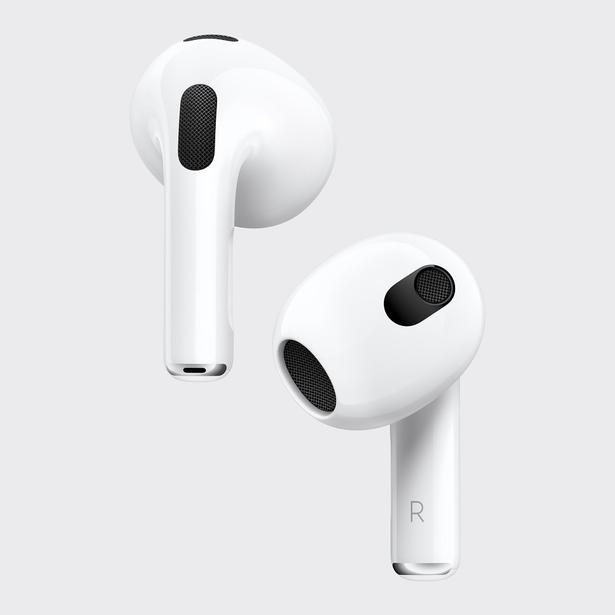 The tech giant has also made more of a commitment to designing with the planet in mind (Apple is carbon-neutral for global corporate operations, and by 2030, plans to have net-zero climate impact across the entire business).
AirPods are designed with numerous materials and features to reduce their environmental impact, including the 100 per cent recycled rare earth elements used in all magnets. The case also uses 100 per cent recycled tin in the solder of the main logic board and 100 per cent recycled aluminum in the hinge.
READ: Behind The Scenes With Benee & Apple iPhone 11 Pro
AirPods are also free of potentially harmful substances such as mercury, BFRs, PVC and beryllium. For energy efficiency, AirPods meet US Department of Energy requirements for battery charger systems.
Apple's Zero Waste program helps suppliers eliminate waste sent to landfills, and all final assembly supplier sites are transitioning to 100 per cent renewable energy for Apple production. In the packaging, 100 per cent of the virgin wood fibre comes from responsibly managed forests.
Cost: AirPods (third generation) will be available for $329 and are available to order from Apple.com/nz/store. AirPods (second generation) will be available at the new price of $239.
Share this: