Three Women Who Combine Memories With Art and Objects
Ginny Fisher explores our desire to combine memories with art and objects with Renee Boyd, Sara Bruce and Emily Thomas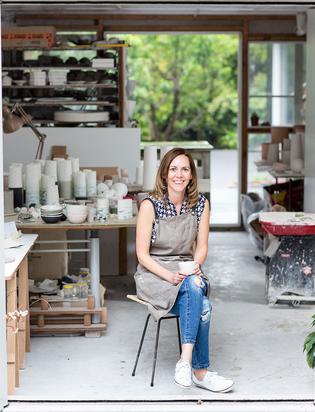 So many things to covet. Our houses are full of trinkets, pots, objects from the past, a figurine, a stone saved from a walk along a river many years ago, memories. Driving past rows upon rows of houses as I head west of the city, I wonder what people harbour in their living rooms and what stories are behind all these objects.
For ceramic artist Renee Boyd, the things around her were always handmade.
"I was a 70s child. I was destined to be a potter," she says from her airy Glen Eden potting studio, with a backdrop to the Waitakeres. "Dad made stained glass and Mum made those pot-plant macrame holders."
Born and bred in Titirangi, she had the craft movement right at her back door, but it was a friend from Green Bay High School, whose father was a potter from Aniwhata, who sealed her fate.
"We'd drive out to the beach in beaten up cars listening to Dylan and Leonard Cohen and go to her dad's pottery studio and just make stuff all weekend. I was hooked, I thought if I can make a living out of this, I've got to do it!"
Renee went on to study craft and design at Carrington Polytech and later took a job with a commercial pottery firm in Parnell, where she was in charge of slip casting — pouring liquid clay in moulds. After another stint with a Mt Albert ceramic company, she took the leap to go out on her own.
For 18 years she's been beavering away at the thing she loves, even though she claims "it's not glamorous".
"Potters don't live long," she giggles about the fine dust that permeates her studio, "especially when you don't wear a mask."
As Renee chats, she's sanding and trimming her signature Shibori glaze-inspired vessels, little jugs without handles.
"Handles spoil them and they're hard to make," she laughs. "So I leave them out. I love form, and I'm slowly getting better at function."
Her ceramics have a matte look to them, as if they've never entered the kiln.
"I always loved the look of my work before it went into the kiln, and I was never a fan of those shiny, colourful glazes."
So Renee set about, through hours of experimentation, developing her own matte glaze, which is now her signature. "It has taken me 10 years," she says.
Her colour palette consists of serene blues, greens and grey and often she adopts a Shibori-style glaze. Shibori is the Japanese term for methods of dyeing that date back to the 8th century, and where cloth is stitched, folded or twisted and dipped in indigo dye.
When Renee works on one of these vessels she will dunk it in a glaze, then wash it back with a sponge and re-dip it in another glaze to get the washed-out look she's aiming for.
When it comes to a new design, she will draw it up on paper, cut out the shapes, then build it in clay. Most of her work is slab-casting, in which she'll makes a mould from her original slab-cast piece. Sometimes she will throw on the wheel although she admits, this aspect of her craft is the most challenging.
Renee's advice to those wanting to collect ceramics is to start collecting similar colours, then mix up the textures and display them in an uncluttered, simple space with little colour.She has always gravitated towards objects that show their handmade aspects. Nowadays she doesn't bother purchasing mass produced items.
"I end up giving them away, because they're just not special. They have no story."
The stories behind objects are of great interest to Kim Paton, the director and curator of Auckland public art gallery, Object Space.
"Every human civilisation has been marked by object making," she explains.
Kim was particularly fascinated with a find by archeologists in Canterbury, who found piles and piles of stone shards dating back to the pre-colonial period, most with blunt edges.
"Whoever made use of these shards probably cut flax or meat with them, then discarded the blunt ones. These stones were given a domestic function, and this is a powerful example of objecthood."
The difference between fine art and object making, says Kim, is objects are linked to use and function. However, she adds, the line between fine art and craft is becoming blurred, particularly sculpture and craft.
"Visual artists are now more interested in craft and might use ceramics or other craft forms in their practice."
She sites New Zealand-born, London-based artist Francis Upritchard as an example. Francis works with potters and weavers and often combines found objects with her own handmade interpretations. She became well known for her sculptures of shrunken European heads resting on display cabinets. They referenced Mokomokai, the preserved heads of Maori, whose faces were covered by ta moko (tattooing).
The power of "making" is something Object Space sets out to celebrate and Kim says one of the most engaging exhibitions on the subject took place in the UK in 2011, when British professor and creative director Daniel Charny guest-curated a show titled 'The Power of Making' at the V&A in Britain, which houses a permanent collection of more than 2.3 million objects, spanning more than 5000 years.
Said Charny of the show: "Making is the most powerful way we solve problems, express ideas and shape our world. What and how we make defines who we are, and communicates who we want to be. For many people, making is critical for survival. For others, it is a chosen vocation: a way of thinking, inventing and innovating. And for some it is simply a delight to be able to shape a material and say 'I made that'. The knowledge of how to make — both everyday objects and highly-skilled creations — is one of humanity's most precious resources."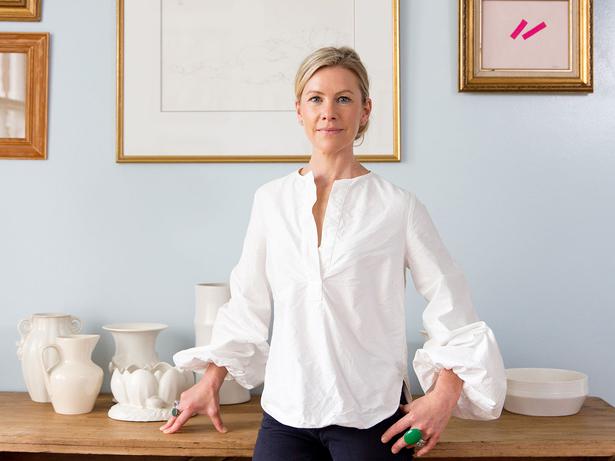 Sara Bruce, founder of MyExhibition.co.nz, can appreciate this precious resource and has formed a business on the premise of procuring found objects and curating them on her website. Here she sells objects from New Zealand and beyond, along with recycled furniture that she reinvents and revives — turning an old chair from an office into a covetable talking piece or rethinking the value of an old rolling pin or table tennis bat.
She's not an antique dealer, more of a curator of interesting things, filtering them through her eye, which looks for order, beauty and simplicity.
She ditched her job in law last year to launch the business, after feeling "a burning desire to do something creative".
"This is not an overly commercial venture. I'm not interested in the mass produced, or design trends. I get upset by the throw-away nature of consumerism. Let's just say I never go to malls."
You may instead find Sara at Cordy's, a weekly estate sale in central Auckland, or at Mr Bambury's mid-century furniture store in Northcote, or trawling Trade Me for interesting finds. Her aesthetic is clean and simple.
"I gravitate towards ceramics in whites, soft blues and greens."
Her shelves are stacked with blue railway teacups and blue vases. Sara tends to group her objects together according to colour, and she prefers symmetry.
She has a knack for taking obvious objects out of context, putting them to work in different ways — the architect's drawers for example that were sanded back and transformed into beautiful frames for artworks she purchased in London; a set of six old blue plates were backed on painted vintage wallpaper and set behind Perspex to give the old-fashioned plates a new life.
Sara likes to think of chairs as sculptural objects and recently came across a pair of Van Kokke chairs, which now sit in her showroom, in the front room of her Ponsonby villa. She also lucked in on finding a Garth Chester cantilevered Curvesse chair. The designer, now deceased, was hailed by Douglas Lloyd Jenkins as an icon of New Zealand design.
Just as Sara chases the past for inspiration, so too does artist Emily Thomas, who looks back to the era of early-settler New Zealand when creating her dioramas. The word diorama literally means "through that which is seen" and can refer to a three-dimensional model enclosed in a glass showcase.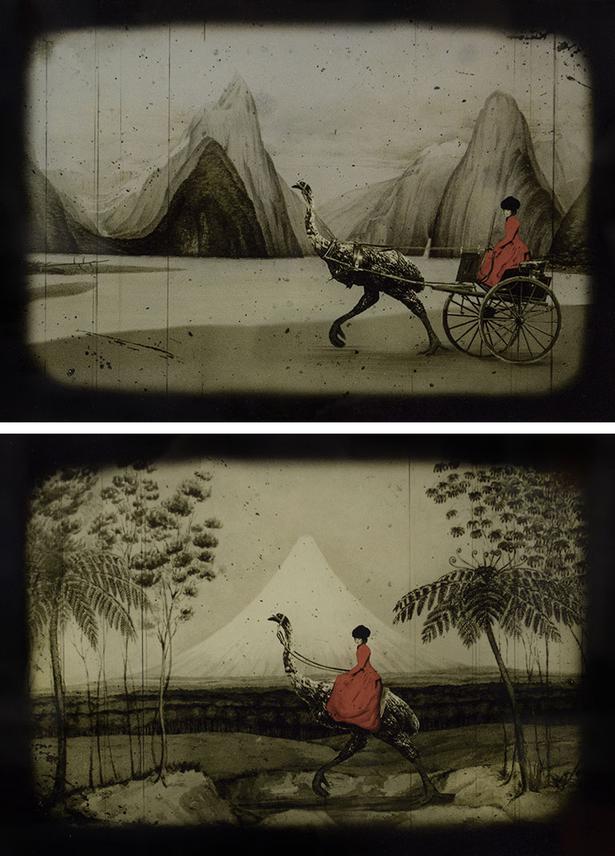 Emily's recent dioramas star a red-coated woman riding side-saddle on a loping moa past iconic landscapes — such as Milford Sound and Mt Taranaki. Why did she choose the moa, extinct at the time?
"I was exploring ideas surrounding extinction. If the moa was around when the Victorians arrived they might have possibly been domesticated and farmed, then perhaps this might have prevented their demise."
Emily, who has a background in sociology and costume design, worked for the Court Theatre in Christchurch for eight years, before doing her art-making full-time. After the earthquake, all the theatre owned was locked in a crumbling building, so Emily turned to her hobby for work.
She creates her dioramas by searching for New Zealand historical images, then mashes them up in digital collages to emulate Victorian studio backdrops, then she hand sketches in parts. The Victorian costumes on her characters are inspired by years she spent researching costumes for the theatre. Once she is happy with the images, she heads to the printers where about three layers are printed on to glass.
This interest in the early methods of image projection was piqued by her grandfather, who owned one of the first movie theatres in Khandallah in Wellington.
"My mother has kept the handcoloured glass plates the movies were projected through. They're really interesting to look at. I remember them as a kid so clearly."
She is sure this has somehow influenced her creative path today, memories, objects and art coming together.
"I'm feeling more brave, I'm now ready to take my work into an art realm."
Share this:
More At Home / Features & Profiles