Favourite Things: Artist Alma Proenca
Artist Alma Proenca shares her favourite things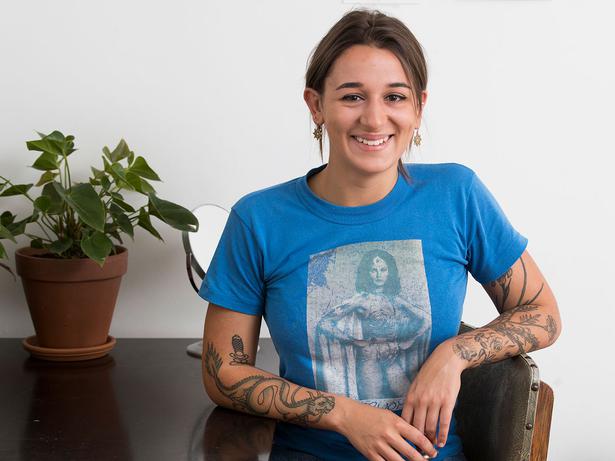 Thursday Feb. 23, 2017
Alma Proenca is an up-and-comer on the Auckland art scene. With a large social media following and a tight friendship with local label Lonely, she impresses with a talent for paying attention to small details.
She has always been a creative person, having been interested in illustration her whole life, but that side came out even more when she began crafting and displaying her ceramics and illustrations around the age of 19. Her artwork is all about delicate features, appearing to be influenced by Victorian era ceramics.
Her ideal space would be similar to the artwork she creates, with an emphasis on natural elements. "It would either have a pool or be right next to a large body of fresh water. There would be huge windows throughout the house and it would be surrounded by native bush, but not be too far from the city centre."
She is now preparing for a show in April at the Corban Estate Arts Centre, followed by a show in July at Mt Eden cafe and gallery Olly. You can get a sneak peek of her works on Instagram @almaproenca.  
FAVOURITE THINGS
1. Pot plants
I have six pot plants that I look after. I'm used to having a cat around but since my flat doesn't allow pets I've taken to caring very meticulously to my plants. I have even done as far as naming a few of them.
2. Azlan
Azlan was the first thing I ever saved up for and bought with my own money. He's a toy lion with a squeaker and I bought him when I was in primary school. He's been with me up and down New Zealand and also to China, Rome, Portugal and France. I feel a little lost when I'm without him. Though I must admit being 20, the amount of strange glances I get when carrying around a big toy lion have increased significantly.
3. Chest of drawers
It was the first piece of furniture that I bought when I moved out of home last year. I threw some pretty horrendous tantrums (privately of course) because people kept out-bidding me on TradeMe for it, but I won in the end. When I picked it up, the owner told me a really beautiful story about how it had been handed down in their family for many generations and that they were torn having to let it go but just didn't have the room for it any more. I love it to bits.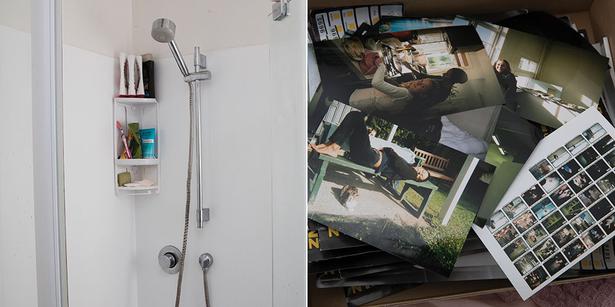 4. The shower
I do a lot of my critical thinking in the shower. The water pressure is bad but I love it anyway. Also there's nothing that compares to feeling fresh and clean.
5. Printed film photos
I'm constantly doing mass deletes of old photos on my phone, mainly due to storage space but also sometimes there's the feeling that maybe I don't need to hold on to that particular memory. One day I just freaked out because I realised I had nothing physical to show for many years of my life, only the odd digital image floating around on Facebook. Now I have a box of printed photos that I add to most months and cherish.
Share this:
More At Home / Features & Profiles