Favourite Things: Artist Caroline Walls
Australian-based artist Caroline Walls shares some of her current inspirations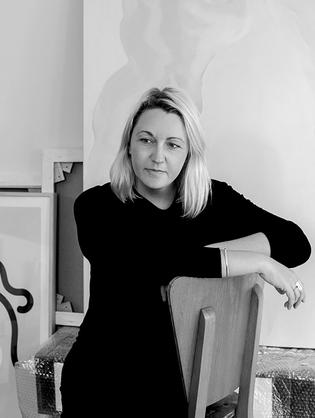 Typically adorning the rooms of stylish homes, the artwork of Caroline Walls has been translated on to clothing for a collaboration with local label Kowtow. With a distinctive minimal aesthetic, the Melbourne-based artist works across various disciplines, all focusing on the abstract female form.
READ: Exploring Melbourne's Street Art Scene
Kowtow founder Gosia Piatek was drawn to Caroline's streamlined but bold approach; something she sees as similar to her brand's own. The pair worked together to create limited edition T-Shirts, with two of Caroline's works featuring across three styles.
Released today at Kowtowclothing.com and Wellmadeclothes.com, $20 from each sale will also be donated to the International Women's Development Agency, specifically to their projects in Asia Pacific.
This week Caroline is also celebrating her latest exhibition, Maybe She, opening at Sydney's Saint Cloche Gallery today.
READ: Well Made Clothes is Your New Favourite Website
MY FAVOURITE THINGS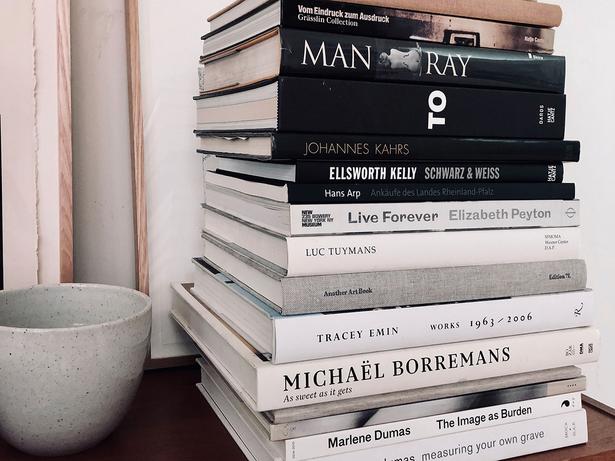 Art books. Picture / Supplied
1. Art books
This is a small selection of my ever-growing collection of art books. I've collected them over the years during my time living in London and New York, as well as various travels since, and they provide me with so much inspiration and insight for my own work. I love nothing more than flicking through the pages — the next best thing to viewing the works face to face in a gallery.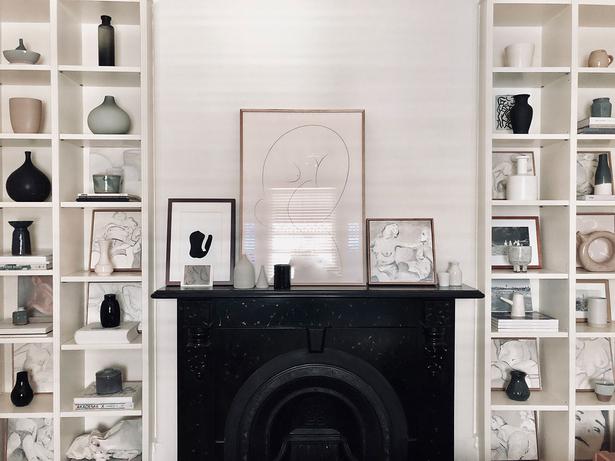 Ceramic wall. Picture / Supplied
2. Ceramic wall
Our bedroom wall has wonderful floor-to-ceiling shelving that allows me to display my ceramic collection — I am mad about ceramics and like to collect both vintage pieces from various trips to op-shops as well as beautifully made pieces by local ceramists. I'm spoilt for choice in Melbourne with so many talented ceramic artists around me.
Kowtow collaboration T-Shirt. Picture / Supplied
3. Kowtow collaboration T-Shirt
Working on a collaboration with Kowtow has been such a pleasure — I really love their ethically and socially conscious business practice, alongside our aligned aesthetics. I am originally from New Zealand, as is most of my family, so I've enjoyed working with a brand that is New Zealand-born and bred. Most importantly, $20 from each T-Shirt goes towards the International Women's Development Agency (IWDA).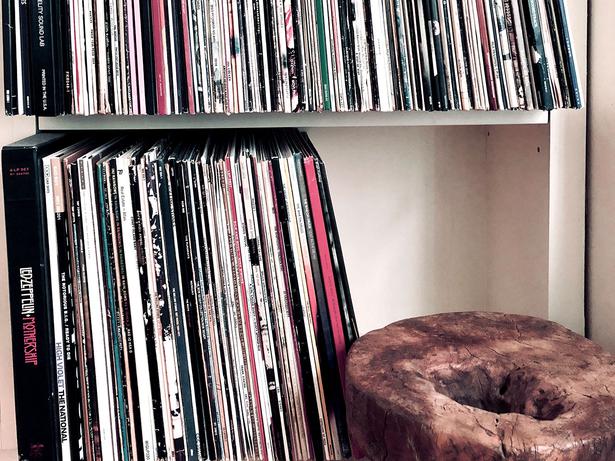 Vinyl collection. Picture / Supplied
4. Vinyl collection
Music is an integral part of our home, especially as it also doubles as my art studio, so my wife's record collection is much loved and constantly on rotation. She has an eclectic mix of music from the 50s through to now and there is nothing better than listening to music with a glass of wine in hand at the end of the week with friends.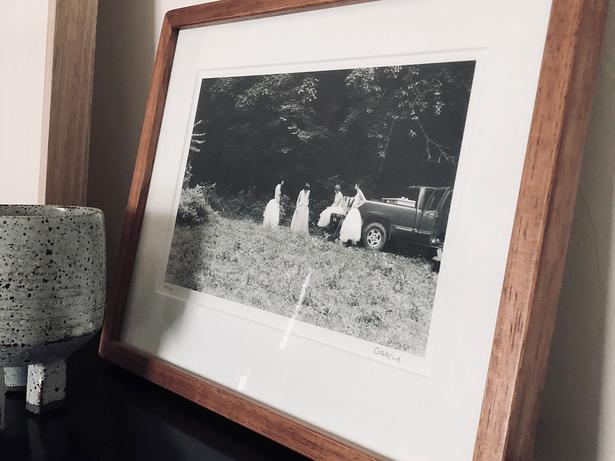 Cass Bird photograph. Picture / Supplied
5. Cass Bird photograph
A signed photograph from the New York-based photographer's first book, released in 2014. Cass Bird's work has an intimacy and spirit to it that I love. It doesn't feel contrived and you get the sense she is capturing these beautifully candid moments that aren't overly stylised or refined. This particular series, titled Rewinding, explores the fluid expression of gender roles and androgyny in today's culture and the work sits on my bedside table.
Share this: