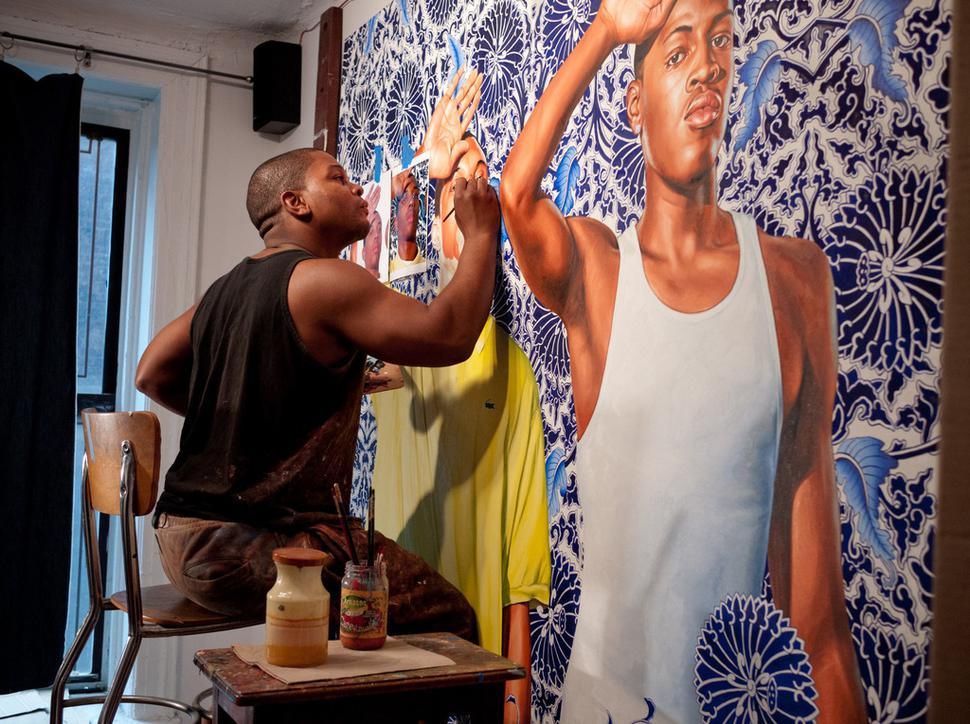 Modern Portraits from the Streets of NY
From his Brooklyn studio, painter Kehinde Wiley talks to Viva about his work
Wednesday Feb. 25, 2015
Portrait painting in the 18th and 19th centuries was often reserved for the white, rich and powerful. "Painting traditionally was almost an advertisement for the subjects' good fortune, wealth, prestige, power," says renowned New York-based artist Kehinde Wiley (above) in the documentary Kehinde Wiley: An Economy of Grace.
Today, he turns that classical style on its head by street-casting his subjects, and focusing on capturing a variety of cultures.
In the documentary a film crew follows Kehinde on his journey, from the streets of New York to the Louvre in Paris, to his studio in Beijing.
He's famous for his colourful reinterpretations of classical portraits of African-American men, but the film shows him searching Harlem, the Bronx and Queens for female subjects, new territory for him. He says he sees approaching his subjects as a type of production in the streets. It's as much a performance as the work that goes on in the studio and the painting itself.
"I consider the whole project itself to be more than just a painting that sits on the wall; people meeting and why are they meeting, it starts a conversation."
In this body of work Kehinde wanted to follow the historical story of women in portraiture and he says so much of that had to do with glamour, an aspect of heightening one's physical beauty, in order to heighten her value.
"Usually these women are in these extraordinary beautiful gowns and being displayed in ways that communicate wealth, power and prestige. That was where I wanted to start."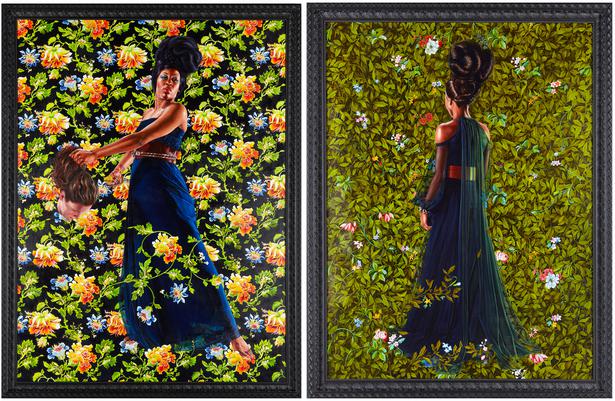 He sought out creative director Riccardo Tisci from leading French design house Givenchy and commissioned him to design custom-made haute couture Givenchy gowns for the women.
From his original casting, he whittled the women down to seven subjects and over several months photographed them, had the custom-made gowns fitted on them then painted them in large-scale oil pictures.
"Much of the portraiture of the past was seen as a very important social occasion; specialty clothing was designed and prepared just for the act of sitting for a painting. It was something that was considered the ultimate depiction of your social status," he explains in the film.
The African-American women Wiley cast for An Economy of Grace come from all walks of life. One is a young mother, another works in a prison. He says it's hard to explain why each person was chosen.
"But you just get it when you see someone. It's different types and different elements of beauty."
In the film, art historian Isolde Brielmaier says when she first discovered Kehinde's work she found it very refreshing.
"When Kehinde's work came on the scene it was delightfully surprising for people to see this young painter coming out of Yale, painting these large-scale paintings in the tradition of these masters."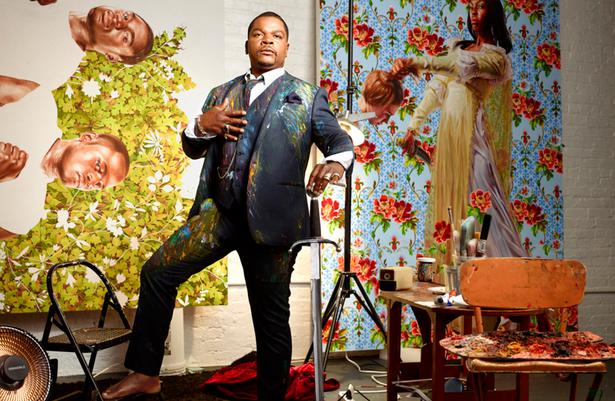 Kehinde began studying art at a very young age. He was sent to a conservatory where he was instructed to make copies of the masters' works. He had a very classical training then went on to study some of the more theoretical aspects of art.
"I think what I ended up doing when I got out of school was to create illusions and ways of thinking about art-making. What I ended up with was a way of looking at the past from an arm's length, with a certain level of irony and criticism - but at the same time really trying to embrace this very romantic notion of portraiture painting and that a picture can somehow arrive at some level of truth about the world."
Share this:
More At Home / Features & Profiles