Favourite Things: Artists Ophelia Mikkelson & Ryder Jones
A creative couple find beauty in life's simple pleasures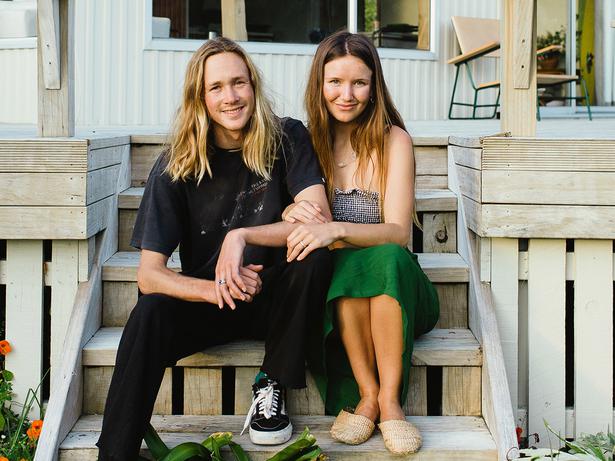 Sunday Feb. 11, 2018
Tucked behind Tairua's golden dunes, artists Ophelia Mikkelson's and Ryder Jones' bach-style home is central to their creative lifestyle.
"It's very inclusive of our work. Nearly every room is used as a studio," say the recent newlyweds.
The sun-kissed pair met six years ago when both were completing a Masters in Art and Design in Auckland. Ophelia in photography and painting and Ryder in sculpture.
The seaside, however, soon beckoned them away from the city, opting for a set-up dedicated to making. "Our lives are intertwined with our practices. There isn't a defined line between them."
They rise early and days are spent dreaming up and creating new projects. Often breaking for lunch together consisting of fresh vegetables from their garden.
READ: Ophelia Mikkelson's Online Store
"We share meals and long conversations about our ideas and plans," says Ophelia.
As for Valentine's Day, a day of simple celebration in their relationship, it will most likely be spent "watching the sunrise, swimming and making a meal around the rocks on a fire".
OUR FAVOURITE THINGS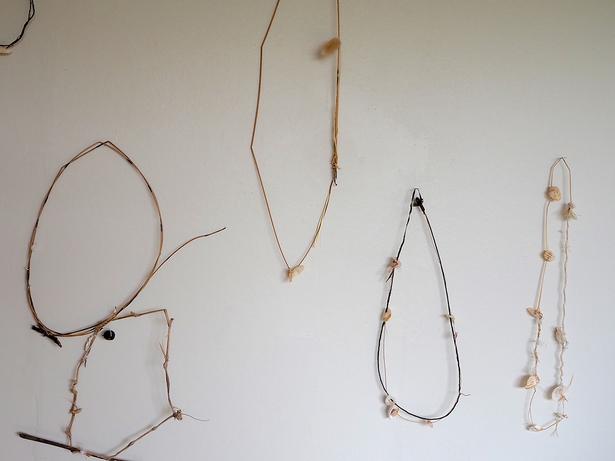 Necklaces. Picture / Supplied
1. Necklaces
Ryder: I like the idea of making something out of nothing. When I go to the beach I like to make these necklaces for Ophelia. They're made out of stuff I find in the sand. Seaweed, fishing lines, reeds, shells. Every time I give one to Ophelia she's all surprised and happy. I like seeing how excited she gets. That's why I keep making them.
Ophelia: Sometimes I go down to the beach to check out the waves and will see Ryder in the distance entranced with finding things. Every necklace he makes me is so beautiful. I hang them on the wall above our bed. I think I have at least 40 now.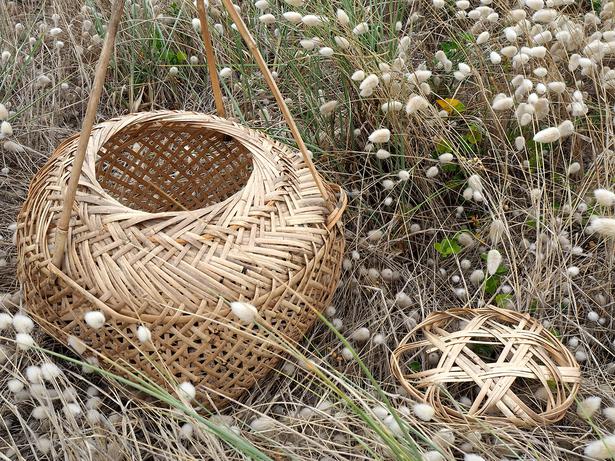 2. Woven basket
Ophelia: We have a growing collection of woven baskets. They are perfect for taking to the beach because sand filters out through the weave so we don't bring as much sand home with us. Also, we don't use plastic bags when we grocery shop and try to eliminate buying anything in plastic, so the baskets are really useful to carry everything home. This is the one that Ryder's sister gave to us for Christmas. I love it.
READ: All You Need is a Wicker Basket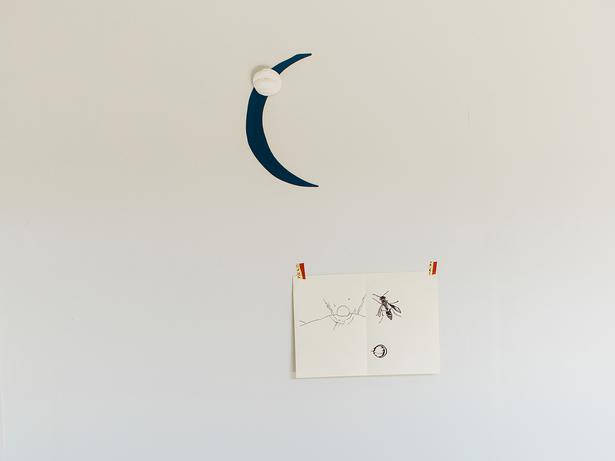 3. Blue Moon
Ophelia: A few years ago on Valentine's Day morning, I woke to the sound of Ryder trying to quietly tap a nail into the wall. Above me, when my eyes adjusted, I saw a blue crescent moon that Ryder had cut from steel and attached to a cast of his lips. When I look at it I get the song Blue Moon stuck in my head.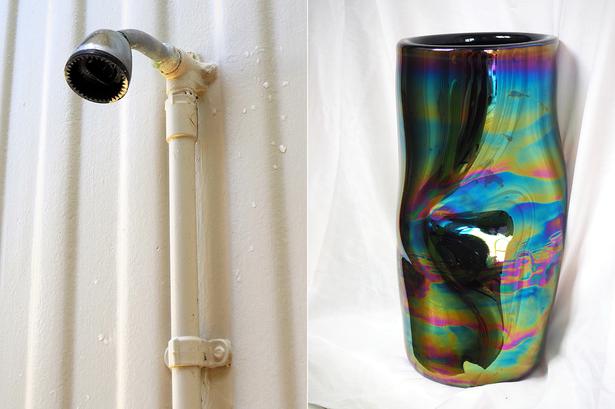 4. Outdoor shower
Ryder: This shower is cold, so it takes a certain amount of bravery to get in it. But I always feel super good when I get out of it. It's also pretty dangerous to be naked in it because people can sometimes see you.
5. Tom Dixon vase
Ophelia: This was a wedding present. We put it on our registry thinking there was no way that someone would give this to us. Ryder loves the oil slick finish and the way the glass is warped. It is incredible. We have family friends who had travelled from California for the wedding, which was a gift enough, but they also gave us this. We opened it on the night of our wedding and couldn't believe it!
Ryder: If the house was burning down I would probably grab this.
Share this:
More At Home / Features & Profiles