At Home: Repurposed furniture
Living far from the madding crowds of the city provides two craftsmen with inspiration for their repurposed and bespoke designs.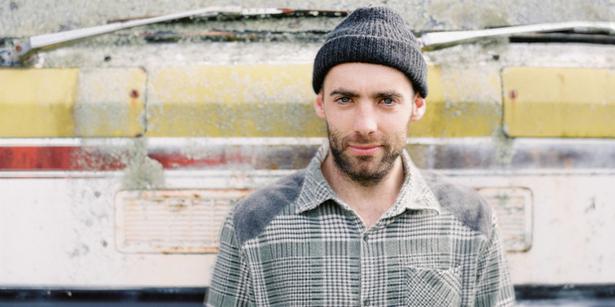 Wednesday Dec. 11, 2013
PAUL MOSSONG of HANLON & HOWE
Paul Mossong launched custom-made and refurbished furnishing service Hanlon & Howe late last year, after demand for his revamped furniture extended to more than just family and friends.
His newly launched website showcases beautiful hand-made tables, chairs, desks and chopping boards, each piece designed and produced by the Tauranga-based artisan, whose one-off pieces and woodworking skills are now being used in interior fitouts and house renovations.
The 30-year-old loves working with his hands, like his grandfather and great-grandfather before him, and hopes for his business to remain small enough to continue to do so, saying money and mass-production are not in his master plan.

What led you to furniture design?
I studied graphic design after I finished school. Other than some woodworking at school I haven't had formal training in my craft. It seems to be something that runs in the family.
There are some jobs I take on that I have no idea how to do, but I like the challenge of finding a way and learning something new.
I started refurbishing a few items around the house and I built a trestle table to use at the Little Big Markets here in Tauranga. Before I knew it I had people placing orders and two years later I'm self-employed with a workshop full of tools.

Where do you source your materials?
I used to scout various second-hand stores, garage sales and so on, now they find me. Most of the timber I use is 50-odd years old from demolished buildings and some newer bits from local timber mills. That's one of the things I like most about what I do, hunting around for timber. Quite often I don't know what I'm going to make or quite how it will turn out until I find just the right piece.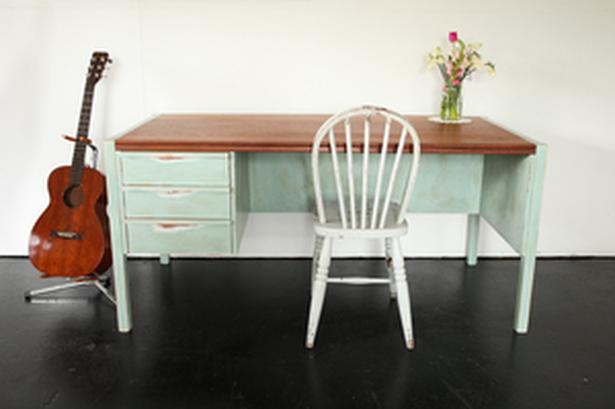 When it comes to refurbishing an item, I usually find inspiration while working on the piece. I start stripping it back and each piece has its own story. Quite often they turn out completely different to how I had initially intended.
When it comes to bespoke pieces, sometimes I'm given a list of requirements by the client, other times I can do what I like, but it's actually easier to work to a brief with some set parameters to work within.
I'm not interested in making bulk MDF cabinets, but rather hand-crafted pieces. So the people I end up working for appreciate this and come to me for that reason, they value my work and what I do.

How does living in Tauranga influence you?
It seems a fairly creative part of the country and there's always someone around the corner doing something interesting, which helps motivate you. It might be something totally unrelated to what I do, such as coffee roasting or photography, but the creative process still inspires you. Just the fact that someone is doing what they love to the best of their ability.

Any plans to produce on a bigger scale?
To be honest I don't like the mass-produced furniture you find in a lot of stores these days. The majority of it is made with cheap materials and cheap labour overseas, which I don't agree with. Everything I do is made to be used, loved, cherished, and kept.
All of my pieces have an old-world sturdiness that you rarely see in today's all too frequent buy-destroy-repurchase cycle. It might not be the ideal business plan, but making a bucketload of money isn't my goal. I always want to keep a hand in what I produce, come home at the end of the day covered in sawdust and paint.
I think people are starting to tire of cheaply made furniture, they want something that not every second person down their street has. Not to mention the satisfaction of following an item through the whole process, from design to manufacture to end product.

Future goals?
To keep expanding my knowledge of woodworking and the manufacturing process. I'm in the middle of a house renovation and have recently finished working on a cafe and office fitout, so it seems that is the direction I'm heading in now. I wouldn't mind a work- shop in an old tumbled-down barn on a bit of land some day, somewhere my dog can run around and my neighbours are miles away.

Any final words?
Whatever it is you really want to do I would encourage you to do that. Don't worry about the money, it won't make you happy. Doing what you love doing each day will make you happy.
• See Paul's work at hanlonandhowe.com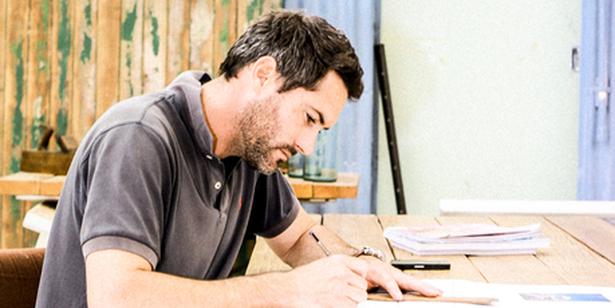 William Worsp at work on his furniture designs. Picture / Supplied.
WILLIAM WORSP of WRW & CO
Raglan-based creator William Worsp pours art school and film-set learnings into his bespoke furniture business WRW & Co - offering one-off projects and refurbishments along with a newly released custom range of tables.
The 32-year-old designer has worked overseas as an interior designer for restaurants and shops such as Gap, H&M and Selfridges, as well as in the film industry and on superyachts. Returning home after years of travel to fulfil a long-held desire to work with his hands, he began designing and making tables from reclaimed timber.

Has furniture design always been your plan?
It was more of a happy accident, but I have always admired great design, be it architecture, interiors, or fashion. I think travelling definitely cemented my fascination with it. I also love being hands-on and making stuff, especially using repurposed materials.
While back home on a break from London, I made a table out of some old kauri from some ideas I had been sketching. An Auckland design store took the table on consignment and almost immediately I had three orders to fill. Looking back, this certainly sowed the seed of a potential business opportunity.

Where do you find inspiration?
My main source of inspiration is my travels. I have been to cities such as Paris, Milan, Munich, St Petersburg, Havana and Spain. Most of my spare time was spent wandering the streets exploring, taking photos and soaking up the history.
I am fuelled by a deep appreciation of craftsmen before me whose skilled hands and sometimes simple tools created buildings and furniture which have survived many decades - not only environmentally but also aesthetically, where pragmatism and style come together in a perfect balance.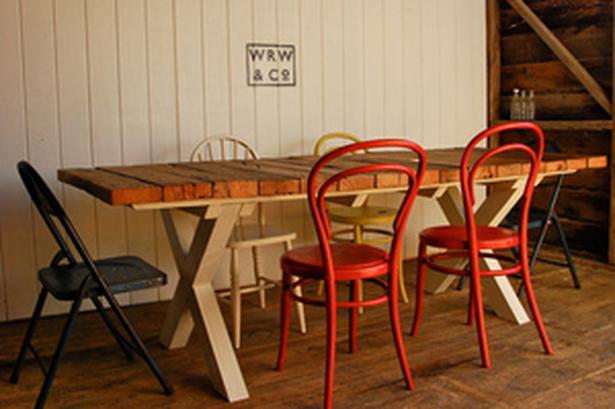 Where do you source your materials?
All over the place really: demolition yards, farms, rare timber suppliers, construction sites, people's backyards and Trade Me. You'd be surprised who has lovely reclaimed timber lying around and they're not sure what to do with it.
I can source the wood for the clients or if a client has their own wood, I am happy to use that, too. It means the piece of furniture has special meaning to them and their family.

How does living in Raglan influence you?
Raglan is the perfect spot, with no distractions. Once you are in the groove you can really get a lot of work done. No hustle and bustle of the big smoke! A quick run, paddle board or walk in the morning along the beach, only sharing it with a couple of horses and a dozen surfers followed by a Raglan Roast coffee is a great way to start the day.
A four-minute drive around the harbour to the workshop kick-starts the plan for the day. Though I do really enjoy Auckland as well, and I'm usually up each week for meetings with clients or suppliers, which keeps me in touch with the market.

Tell us about your new Custom Fit Collection
The designs for the new collection are clean and simple, following a "less is more" approach, we have the build process pretty sorted now. I'm still small, so I don't take on more than four or five projects at a time so as not to compromise the integrity of the brand or be forced to cut any corners.
I have my own workshop, but also use and work alongside a German and Kiwi cabinetmaker and utilise their large workshop filled with great machinery.

How will you stay "handcrafted" as your business grows?
The handcrafted element of my business is extremely important and that's where I continue to gain further inspiration. The identity of the brand is built into the fabric of each project, so I make sure each piece is of the best quality.
I get huge satisfaction when an item is finished and in the hands of a very happy client. The business can grow in other ways but staying true to the custom-made side is how I want to remain. I'm also passionate about keeping it local, it gives my furniture a unique point of difference compared to what else is in the market.
I do other interior design and consultation work, I'm in discussions for possible collaborations with designers and manufacturers so these are other ways I can keep growing the business without compromising the foundations on which it has been built. I like being different, I have seen how it works overseas.
I don't want to manufacture, I make. I think that is the great thing about my custom work, it's the process from start to finish, working with the client using my skills and ideas to come up with something that the customer is happy with.

Future goals?
To keep defining the brand as one that has integrity and style and is minimalist in its complexity, focused on quality, form and function. I want to continue to create new designs and play with new ideas and do that bit extra to create a stunning product.
I've just finished a bunch of meat and cheese platters, a bar leaner, hallway tables, an office desk and at the moment am working with a lovely piece of kauri for a mantelpiece.
• See William's work at wrwandco.co.nz.
Share this:
More At Home / Features & Profiles