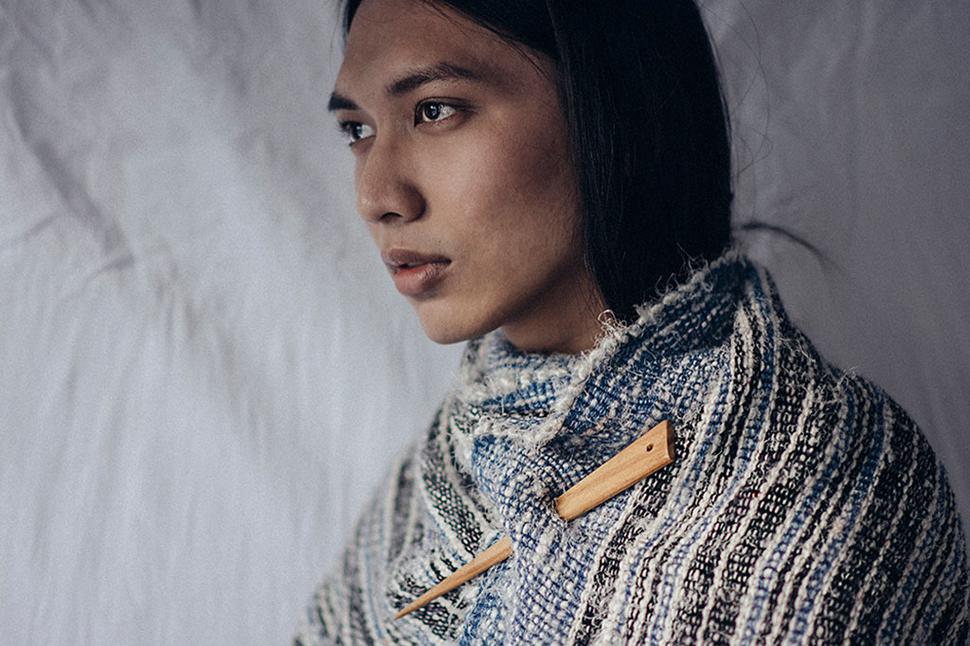 Taking Their Sweet Time
A new generation of New Zealand artists is embracing weaving and ceramics
Friday Aug. 28, 2015
It takes a day or two for Rachel Long to dye and prepare the fibres. Another day to attach the wool to the loom. And at least a week to fashion it into shape.
"It's so labour-intensive," says the Wellington-based weaver. "It really is a labour of love."
Rachel is part of a new generation of Kiwi artists embracing tactile nostalgic artforms long since relegated to factory machines. The talented new breed of weavers and ceramicists are the antithesis of fast fashion and faceless mass production. Each piece produced is handmade, of a limited run and aesthetically modern — no orange ponchos or Crown Lynn knock-offs here.
"I love the meditative space you can go into with weaving," says Rachel, whose work is part of the Strands: weaving a new fabric exhibition at Objectspace until September 26. Her Livelihood neckpiece shows off her skills as a former jeweller and silversmith, a practice she gave up because of the toxic nature of soldering.
Last year she graduated from a textile degree at Massey with honours, drawn to weaving for the kinds of qualities that might put the impatient off.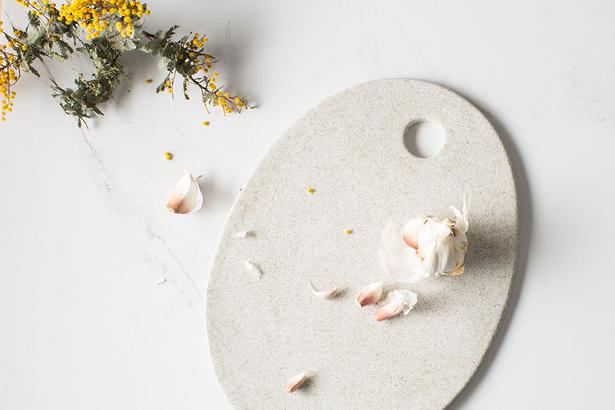 "There's an intense technical aspect to working with yarns, colour and surface design. It has a lot of interesting elements."
Strands curator Doris de Pont says because there are now so many cool young people embracing weaving, having an exhibition was a no-brainer. Among them is Christopher Duncan, who makes texturally adventurous wall hangings and garments, Michelle Mayn, who divides her time between Northland and New York, and Marta Katarzyna Buda, a textile designer for labels Penny Sage and Twenty-seven Names.
Michelle's work combines the traditional and contemporary through plaiting and hand-weaving. Her "raincape" uses recycled shopping bags woven together with wire threads from computers.
"I like the fact it's sculptural," she says, "and uses the resources at hand to create something practical".
Although she is of Scottish, English and German descent, much of her work is steeped in the Maori spiritual and storytelling tradition. A Maori cloak has its own mana and a well-made kete its own presence, she explains, as it's derived from live materials. Therefore she harvests her own flax, "converting it, transforming that energy".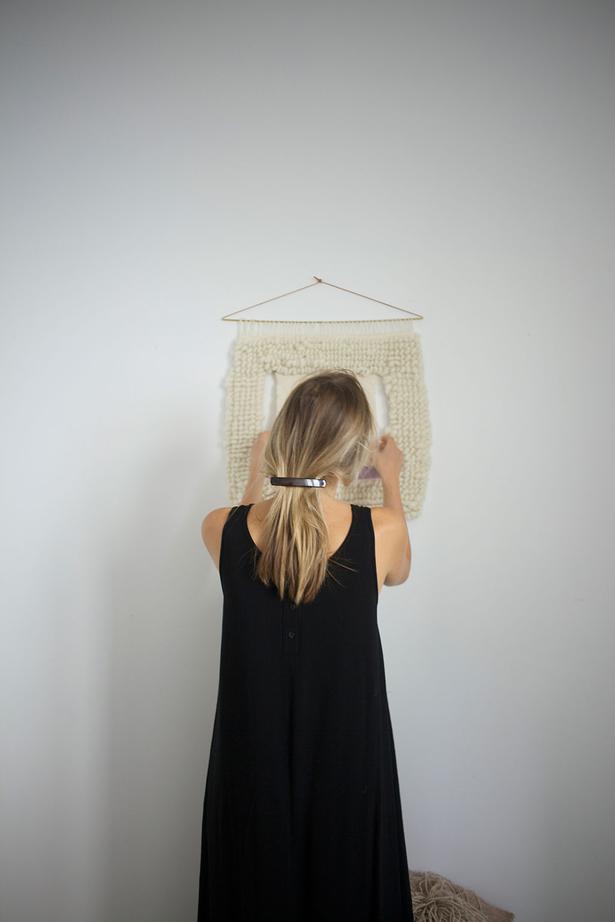 "There are a lot of precise, mathematical components in making kete. It's very clever. I liken the construction to engineering, and I love the whole process. There's simplicity and common sense, a lot of wisdom in weaving, I think."
Likewise, Marta speaks of a physical connection with her materials. Her creations are entirely handmade, practical as well as decorative. The Wellington 31-year-old took up weaving 18 months ago for fun, but she got such a good response from friends that she started making bespoke items, eventually exhibiting her work in Penny Sage's pop-up store. For Strands she has created cushions and a bag. Her handmade bags retail for around $320.
"I think we've reached a level of consumerism where I wonder, 'Where does it end? We can't continue like this. But we're starting to appreciate things that are not mass-manufactured. We want something more special we can treasure. It can be difficult because people expect things to be cheap. But because it's handmade it takes time. You've got to pay yourself for that time."
Just as we're embracing the nostalgic and time-consuming practices of fermentation and bottling our own sodas, perhaps it's not so surprising "slow craft" has seen a resurgence. Minor discrepancies in each piece, and the time and love behind them, are all part of the charm.
"A lot of people are going to pottery classes and weaving," Marta agrees. "Maybe it's part of the collective consciousness but there's definitely a trend for weaving and felting and handmade things."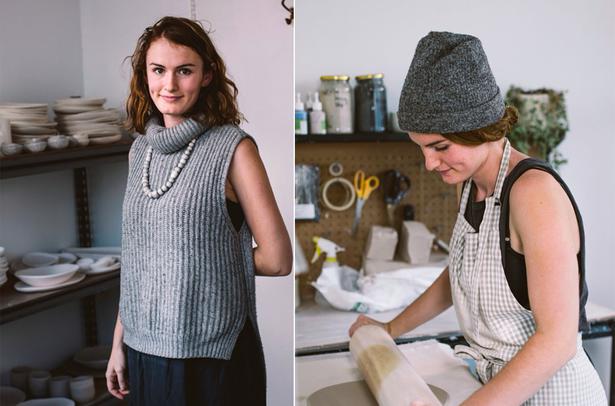 Interest in artisanal items suggests a cynical reaction to mass production and a fresh appreciation for the personal but it's also been largely driven by the internet, influential website Etsy encouraging budding craftspeople all over the world. Likewise, Instagram has proved a powerful marketing tool. Kate Megaw from Penny Sage discovered Marta on the social media site, as did a store in Melbourne; she even has a customer from Japan, who, had it not been for Japan's high import tax duty, would now be importing and selling her wares.
Like weaving, handmade pottery has also gained popularity.
"Once upon a time everyone aspired to have imported matching dinner sets," says Wundaire Ceramics' Felicity Donaldson, who has produced a line of mugs for Grafton cafe Ceremony, and has projects in the works for Dear Jervois in Herne Bay and wholefood blogger Unna Burch. "Now there's a throwback to locally made objects. We have more of a relationship to those who've made things."
Felicity thrives on the nervous anticipation of putting her work in the kiln, and she's not the only one. She's part of a recent explosion of hipster potters — Tim Grocott of Taus Ceramics, Katia Carletti, Meighan Ellis of Neu Relic Ceramics — putting their own stamp on Kiwi design, alongside the iconic Crown Lynn and wider scale producers. (Even Stevens is jumping on the bandwagon, stocking the Ben Bayly and Peter Collis dinnerware range used on MasterChef and My Kitchen Rules.)
Our thriving foodie culture is no doubt partly to thank, generating a demand for bespoke dinner sets that offset those exquisitely crafted dishes. Why present your lobster terrine (or soup and toast) on boring white china when you could serve it on something made with just as much love and attention?
The irony of slow crafts is you have to be quick to place an order with Holly Houston, the ceramicist who goes by the name Houston Design Co. To make one of her black sand dinner sets takes about three weeks to produce — plus there's a three-month waiting list.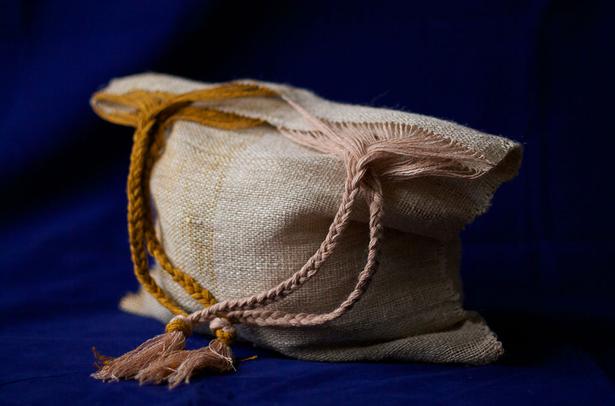 Holly started by producing a bespoke range for her Mum's Little and Friday cafes. They've also proved popular with Kiwis overseas.
"One of my stockists told me they're a little bit Kiwiana without actually being Kiwiana," she says. "They're humble, everyday pieces, not grandiose. I hope it's not a trend. I really hope it sticks around because people are starting to realise they could buy a $7 plate that's been cheaply manufactured and might last a year. Or you could invest in a dinner set that's more expensive but it's an heirloom, you can pass it down."

• Strands: weaving a new fabric is at Objectspace, 8 Ponsonby Rd, until September 26.
Share this: