Favourite Things: Author Emma Mildon
Emma Mildon is a firm believer in applying feng shui in her home and lifestyle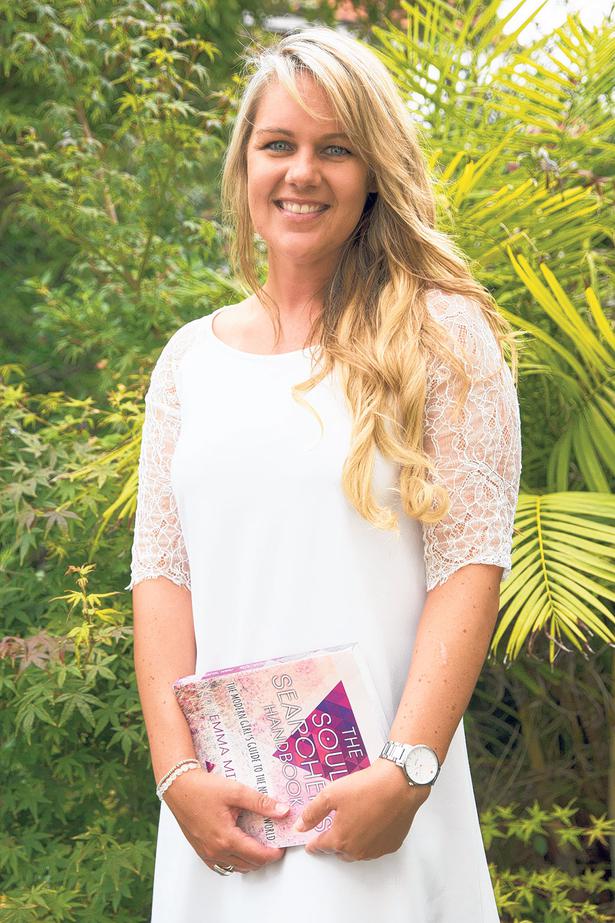 Thursday Feb. 4, 2016
"I have a love for Feng Shui, and creating spaces into sanctuaries," says Emma Mildon, whose first book The Soul Searchers Handbook: The Modern Girls' Guide To The New Age was released late last year. Essentially a modern day holistic guide for millennials and the next generation, the book covers yoga, astrology, meditation and aromatherapy. Emma, who describes herself as a "spiritual assistant aka PA for the soul", is currently busy writing a second book.
The 29-year-old, also the online marketing manager at Les Mills gym, has been incorporating the Ancient Chinese philosophical practise of Feng Shui into her home and lifestyle in various different ways for around five years. "I really got into it when I started writing the book, I studied a few different practises like ayurveda vedic Feng Shui then traditional Chinese Feng Shui. I think we have all got into a battle of Feng Shui before, where you have moved the couch and then you have to move the coffee table — I started doing that but to my whole house, much to the disgust of my partner."
As someone who leads a busy life writing regular columns for the Huffington Post, Yoganonymous and MindBodyGreen, interacting with the followers who come to her website seeking advice each month, and speaking at Wanderlust festivals across the world, it is essential to Emma that her home is a place that she feels at ease. "Having a space that I can unwind, relax and be creative in is the difference between having an escape haven and a simple roof over my head."

MY FAVOURITE THINGS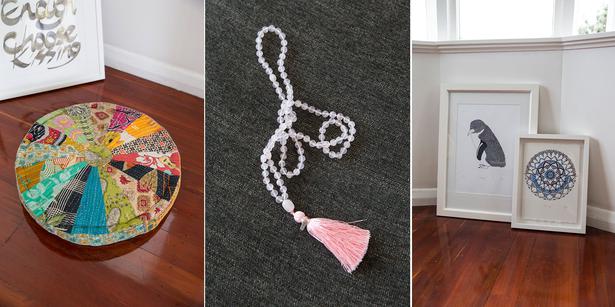 Meditation cushion; Halo Smith mala beads; Hannah Jensen art. Pictures / Supplied.
1. Meditation cushion
I do transcendental meditation twice a day, every day. I find it helps to keep me balanced and centred, especially when I am in the creative process of writing. I had this meditation cushion sent over from India. I love the hand craft element of it, and the mix match of fabrics. Some people have La-Z-Boys, I have my meditation cushion. For something so soft, being a cushion, it really is the rock and focal point of my day.
2. Halo Smith mala beads
Part of my daily meditation sessions are mala beads. I am naturally quite an active, fidgety person so the art of sitting still for any amount of time can be daunting. Holding onto my Halo Smith mala beads as I relax myself gives me something in my fingers I can connect with should I be hit with an extra hard meditation session.
3. Hannah Jensen art
Supporting the local creative community is really important to me. I value the power of supporting each other, working together and lifting each other up. Being a writer, I have found I fall in love with other artists in the community and find myself trying to support their work in any which way I possibly can. Hannah's art speaks to my soul. Nature, wood, carving, and conscious pieces are found throughout my home.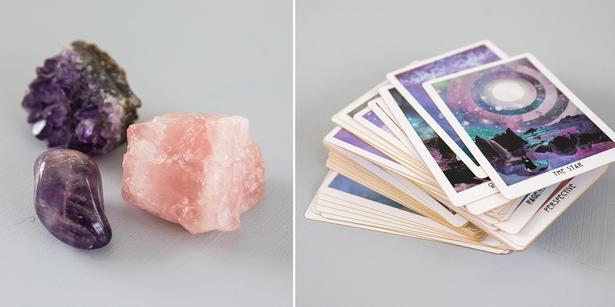 4. Star Child tarot cards
Being quite intuitively inclined, it is no surprise that I have a collection of guidance and tarot cards. These Star Child tarot cards are my favourite, I think they speak to the new age modern mystic who has a career, lives a 'normal' life but is also spirituality curious. Quite often if I am stuck in a rut, or at a crossroad, I will pull a card for some guidance. That fact that they are beautifully designed is a plus.
5. Crystals and gemstones
Essentials for every new age soul searcher. Throughout my house you can find crystals and gemstones hanging from windows, hidden in pot plants, on my bed side table, in my study — they are in every nook and cranny. Whether it be placebo or not, I find they help to bring good vibes to my home, and I just think they are beautiful. If you can appreciate the beauty of a rock, you can see beauty in anything.
Share this:
More At Home / Features & Profiles