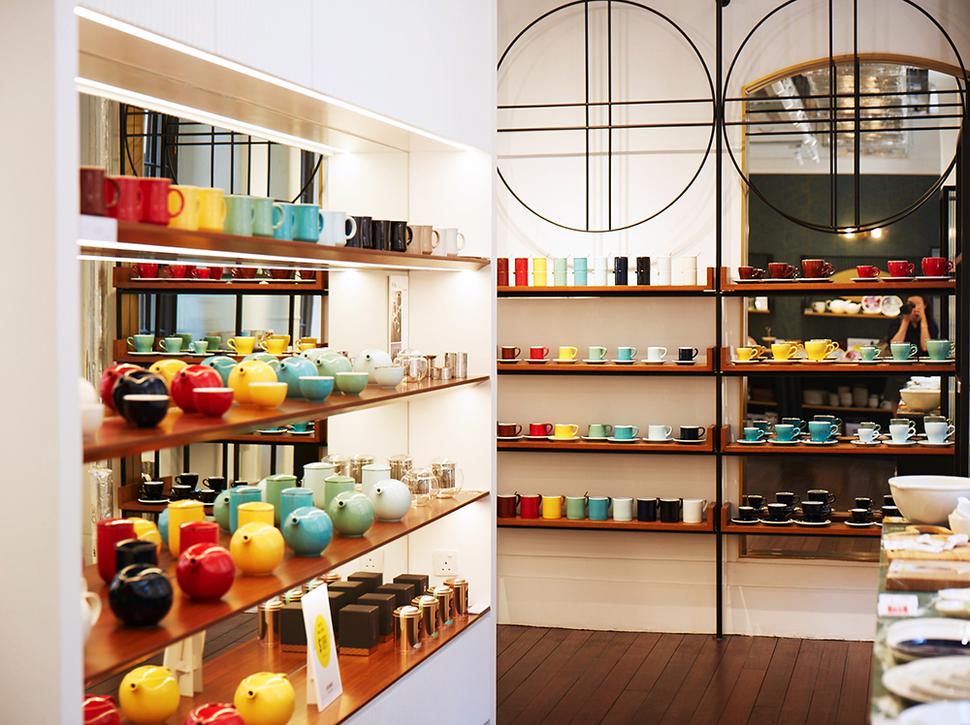 The Best Design & Homeware Shopping Destinations In Hong Kong
A brief guide to the compulsory Hong Kong stops for every design junkie
Sunday July 1, 2018
Design shopping can be an overwhelming experience in Hong Kong. Unlike fashion stores, which can be found clustered in luxury malls, in markets or on "fashion streets", Hong Kong's best design stores are often small, stand-alone outlets that can be easily missed amid the cacophony of the streets and laneways. But make the effort to search them out, they're worth it for the reward of finding pieces that you can't get anywhere else. Hong Kong's modern design culture has grown up out of a rich mix of influences.
Traditional Chinese symbolism and craft techniques, energetic street art, and a make-do and recycle attitude are blended with a global outlook and love of luxury drawn from its history as a cultural melting pot and high-finance trading post.
READ: A Hong Kong Design Firm With Bright Ideas For Apartment Living
The Hong Kong Design Centre was established in 2003 and has been working hard to elevate the territory's design community through programmes like the annual Design For Asia Awards and Business of Design Week. The annual Detour design festival, held at the renovated Police Married Quarters complex on Hollywood Rd, celebrates the creative industries in a space that has become a year-round hub for more than 100 design and creative arts businesses. It's a great spot for an afternoon's browsing after a visit to the nearby Tai Kwun gallery.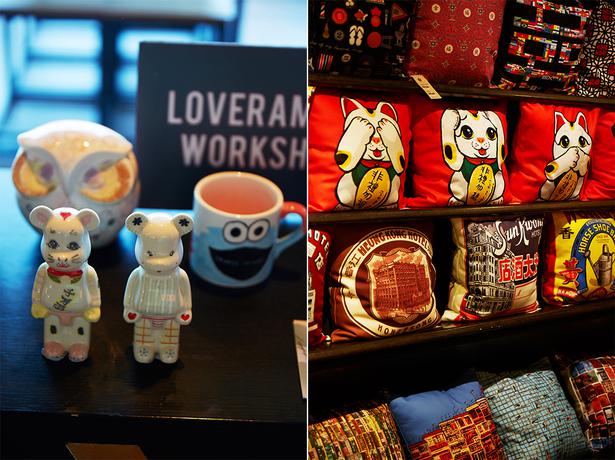 Lala Curio
Founded by Parsons School of Design graduate Laura Cheung, Lala Curio with its mix of elegant and luxurious interiors products is a little bit antique, a little bit eclectic, and a lot of charm. Hand-painted wallpapers, modular cloisonne tiles and unique collectable pieces are their stock in trade. And if you fall completely in love with the Lala Curio aesthetic, they do offer a full interior design service — location no barrier.
Where: G/F, 32-33 Sau Wa Fong, Wan Chai  Visit:  Lalacurio.com
READ: Where to Eat and Drink in Hong Kong
Loveramics
This local ceramics brand was founded in 2008 by William Lee, who wanted to translate traditional ceramic knowledge into a modern but affordable design brand. It was only two years before the company won its first Good Design Award for its colourful, clean-lined coffee and teacups, dining crockery and accessories imprinted with modernised takes on traditional designs and collaborations with local artists. There are two stores now — their original Causeway Bay shop and a concept store and workspace in Repulse Bay.
Where: G/F, 97 Leighton Rd, Causeway Bay. Shop 207, Level 2, The Pulse, 28 Beach Rd, Repulse Bay. Visit:  Loveramics.com
G.O.D.
Culture concept store G.O.D (which stands for Goods of Desire and To Live Better when the name is translated into the local Cantonese dialect) is the best place to find modern lifestyle items that reflect the high-energy, colourful and often zany street art-influenced design that's characteristic of Hong Kong. Lucky cats, red taxis, skyscrapers, neon shop signs, vintage Hong Kong brands, goldfish and the Double Happiness icon are local pop culture symbols that appear everywhere here. It might be a little kitschy for some, but with 12 locations, it's an easy spot to find a memorable souvenir of your stay.
Where: Locations citywide  Visit: God.com.hk
READ: Why We Love Hong Kong: Shiz Scott & Scott Andrews
Homeless
This is where Hong Kong's stylish young folks head for local and imported homewares and quirky design items. Since it first opened in 2003, its appealing mix of minimalist Scandi-styled furniture and lighting by familiar international names like Normann Copenhagen, HAY and Magis, and left-field accessories from local brands (a throw cushion that looks like a roll of renminbi notes, anyone?) has made it a local favourite.
Where: Locations citywide  Visit:  Homeless.hk
Kapok
Good things don't stay small for long in Hong Kong — Kapok, founded by expat Arnault Castel — is another little design store gone big. Kapok is deeply entrenched in the local design scene, and their offering is a selection of design pieces from around Asia and beyond as well as locally-made product and their own collaborations with Hong Kong artists and designers. Each store has a different product selection and focus.
Where: Locations citywide  Visit:  Ka-pok.com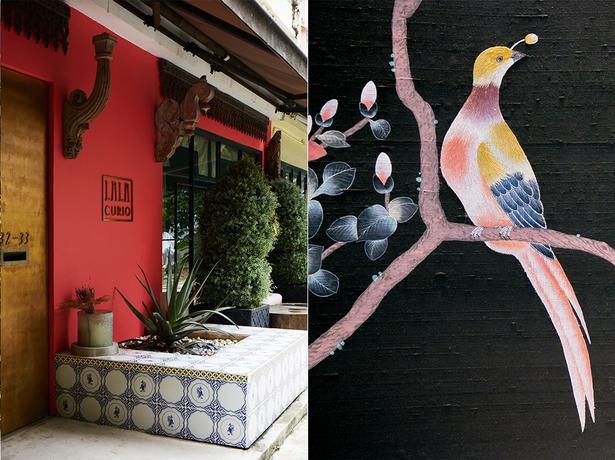 Pimary
If you're heading out to the northern area known as the New Territories, take a break at this green lifestyle concept space where sustainability-minded individuals can gather in a renovated two-storey house with a herb garden. Pimary (no, not a spelling mistake) stocks tableware from Japan, kitchenware from around the world, the foldable wooden stools ubiquitous in Hong Kong, and natural beauty products. If you're feeling a little homesick, sip on a herbal tea from New Zealand while you enjoy the view.
Where: 25 Lo Tsz Tin Tsuen, Tai Mei Tuk, Ting Kwok Rd, Tai Po  Visit:  Pimaryhk.com
Midway
Midway is a design store inspired by the joy of travel, set up by an interior designer and a graphic designer with a shared love of photography. Ceramics found on travels, useful travellers' items, postcards and photography and small household goods line the wooden shelves of this small shop in the Sham Shui Po market district.
Where: G/F, 132B Ki Lung St, Sham Shui Po  Visit: Midway.voyage
READ: Travel Diary: Kate Sylvester in Hong Kong
Shang Xia
If you're looking for something next-level, visit the Shang Xia store-in-store at Lane Crawford (a prestigious department store). Shang Xia is a Chinese luxury brand funded by French fashion house Hermes that offers modern, minimal interiors and fashion goods with a traditional Chinese twist, including ceramics, incense holders and... silk scarves.
Where: Lane Crawford Hong Kong Pacific Place  Visit:  Shang-xia.com
Share this:
More At Home / Features & Profiles