Better stuff, not more stuff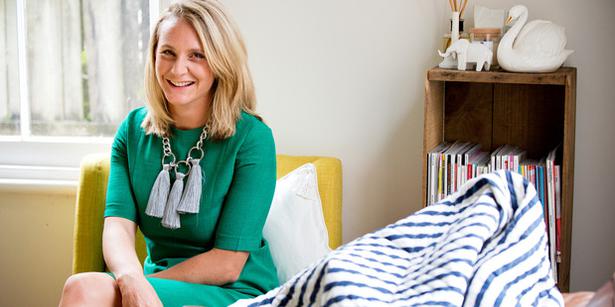 Thursday May 1, 2014
"Better stuff, not more stuff." It's the dream of Tassel designer Claire Piper, and a direction in which she hopes the homeware and retail industries are heading.
She's passionately campaigning for a fairer world through the range of fair-trade and organic bedspreads, cushions and pillow cases she produces in Bali, each hand-made and carrying the signature of its maker. It's a far cry from her days as a human rights and refugee lawyer in New Zealand and Africa, but one she believes is more beneficial for developing communities.
"I realised that I was just another white person telling black people how to live their lives," she says, of her time in Sierra Leone and Liberia. "I wasn't sure about what we were doing there. Even if I wasn't doing any good, I had to be sure I wasn't doing harm and I couldn't be convinced of that."
Taking time out from a government job back in New Zealand, Piper headed to Bali to soul-search, returning home with a passion for the place - and a treasured bedspread she had found in a market.
Eight months later she left her job and moved to Bali with that bedspread - on a mission to find the meticulous tailor who had sewn the intricate designs that had captured her eye.
"It really was a six-month odyssey through the jungles of Bali," she says of the search, which, eventually, after many false leads, led her to Komang, who ran a workshop of seamstresses with her sister.
Taught by their mother, the pair have subsequently trained other women in their craft, making for a workshop of four seamstresses working on foot-powered sewing machines, and many more women working from their homes - a social movement of its own, where women are paid above the average living wage and their children can come to work with them.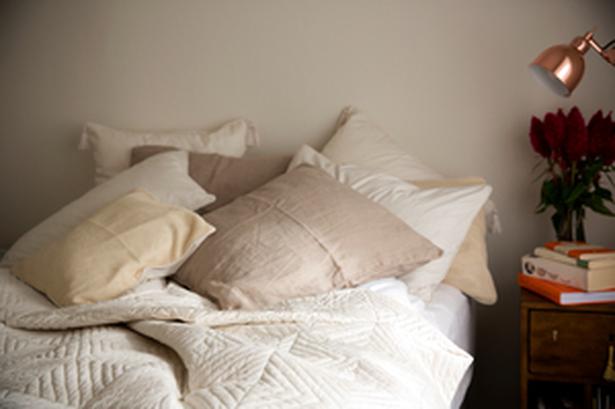 Not quite knowing why, or where it would lead, Piper's search had become a business, combining her love for homewares with the desire to support a social movement. All that was left was getting Komang to agree to manufacture her designs, produce some samples, design some stripes ("I don't know if you can design stripes?" she jokes), find a small workshop that would screen-print the stripes by hand, and source luxurious organic cotton from India. No problem!
While she hasn't been able to visit the source of the organic cotton to ensure it is produced under ethical conditions, she plans to in the future.
"There are definitely gaps in my knowledge," she says. "My goal is for Tassel to have full responsibility from total origin all through the supply chains - that's definitely where I want to head," she explains. "In the meantime, for me being ethical means being up-front about what I don't know as well."
Currently offering a select range of bedding through her website and online stockist Yoyo, Piper is looking into new materials and designs, hoping to bring out bamboo sheets next, and eventually expand to soft furnishings. But she has much bigger plans too.
"I want to be mainstream," she says, pointing out that there shouldn't be a tax on fair-trade goods, and that she has kept her price-points accessible for this reason.
"I want to be the Amazon of ethically-made goods," she continues. "I want it to be the most natural thing - why wouldn't you buy ethically made?" she asks.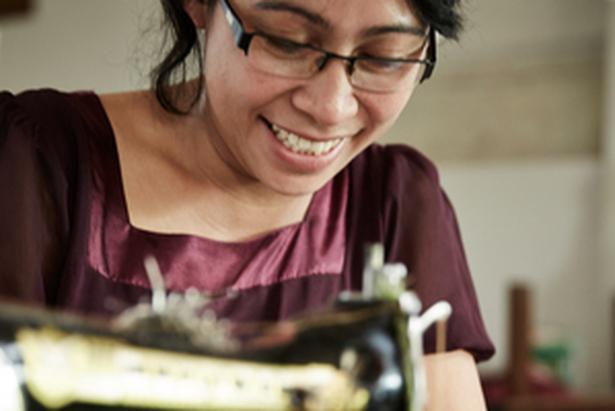 "I don't want there to have to be a choice between cool stuff, affordable stuff and stuff that comes from a really beautiful place of integrity. There are ripples of positive impacts every time you purchase something from Tassel, it's impacting in both ways - you get a cool thing and you're supporting constructive development. I'm looking big, and starting small."
Now based in Mt Maunganui, Piper will return to Bali at least three times this year. The main focus of these trips will be progressing her relationship with Indonesia-based NGO R.O.L.E Foundation. One of their aims is to provide skills and employment for women over 30, who are discriminated against in the workplace due to the the bias towards employing younger women.
"There's this generation of women falling through the gaps, and they're the ones who sink, along with their kids quite a lot of the time," Piper explains, adding that she and Komang hope to train these women to produce Tassel pieces in Komang's workshop. Eventually, she wants whole (fair-trade and well conditioned) factories, and hopes for success for herself and Komang, adding that the greatest thing would be for her to have problems affording Komang's workshop in the future.
"It's not about charity, it's not about do-gooding. From my years in human rights I know that just giving away stuff doesn't really engender growth so from my perspective it's very much about partnering with business people and creating wealth across the board, for me and for them."
And making perfectly stylish bedding while she's at it.

• See the full range at here.
Share this: