SPONSORED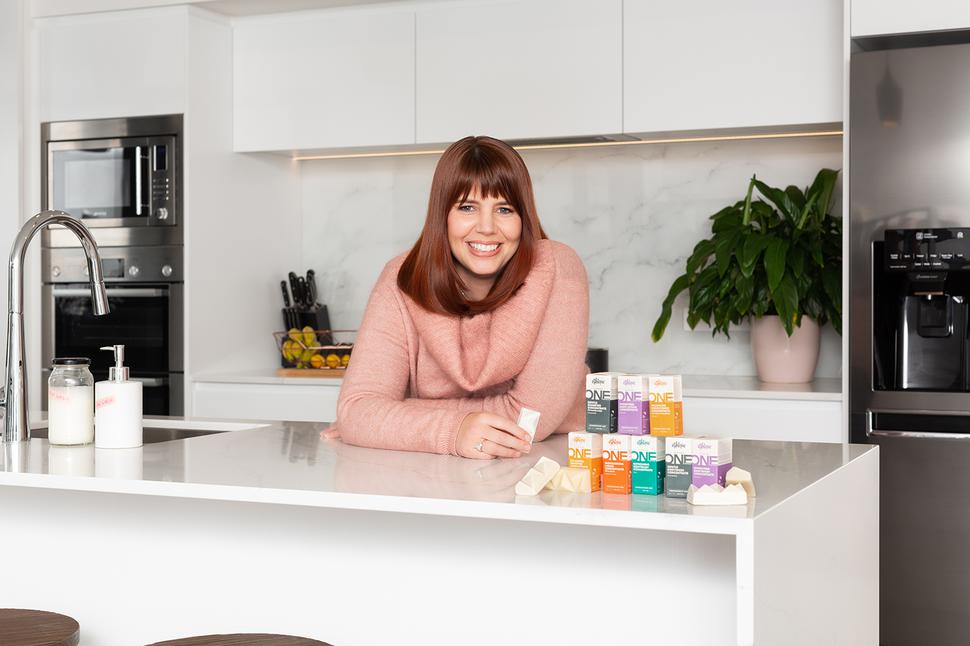 Ethique Goes Beyond The Bar With Its Game-Changing New Concentrates
Founder Brianne West reveals the zero-waste brand's next step
Wednesday Oct. 28, 2020
We've put a stop to plastic bags, done away with our single-use coffee cups and banned micro-beads. There's no denying that we New Zealanders are an environmentally-friendly bunch, with a growing desire to become more conscious consumers, for reasons spanning environment to ethics and beyond. Leading the charge in the plastic-free space is Ethique, a sustainable beauty and lifestyle company, founded by Brianne West right here in Aotearoa.
Ethique has already solidified (pun intended) its reputation for high-quality hair, face and body bars, which are now available in 19 countries at over 2600 retailers. New for 2020, Ethique is going beyond the bar with the introduction of its new Concentrates range, which encourages consumers to create their own liquid products to store in the plastic bottles they already have at home.
Each concentrate is a solid bar brimming with active ingredients that melt into liquid form upon contact with water, and come in compostable, plastic-free packaging. Ethique's world-first personal care Concentrates include a salon-quality shampoo, conditioner, body wash, hand wash and body lotion.
It's also the first time Ethique has branched out into household cleaning products, with a multi-purpose bathroom spray, multi-purpose kitchen spray and dishwashing liquid all available in concentrated form.
Viva chatted to founder Brianne West about how to integrate Ethique's Concentrates, from household cleaning to personal care products, into your home.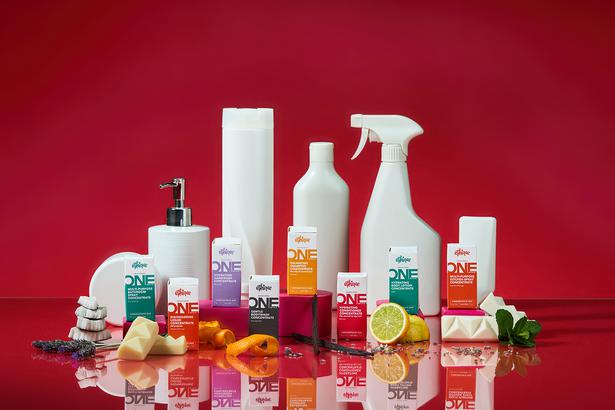 IN THE BATHROOM:
Try: Ethique Multi-Purpose Bathroom Spray Concentrate in Eucalyptus
Bid harsh chemicals and bleach adieu as you swap them out for Ethique's eucalyptus-scented multi-purpose bathroom spray. Brianne says the decision to branch out to household products was "a little bit of an experiment."
"There's a lot of natural or green-based cleaning products out there but there are no real plastic-free versions, apart from a few smaller companies who are trying to get into mainstream," she says. "Cleaning is another area where the products are made out of water and are packaged in unnecessary plastic. We've got some expertise in this area so we figured why not expand?"
IN THE SHOWER:
Try: Ethique Hydrating Conditioner Concentrate For Normal To Dry Hair in Bloom, Ethique Balancing Shampoo Concentrate For Oily To Normal Hair in Sorbet and Ethique Gentle Bodywash Concentrate in Unscented
Brianne says the launch of her personal care Concentrates range is reflective of the collective shift towards waterless beauty products. "New Zealanders are super environmentally friendly and super switched on about this kind of thing. The fact that we're embracing it doesn't surprise me at all," she says.
"Water has its place in personal care and cosmetics; it's a solvent so it's necessary for a lot of ingredients to work in a formula. Things like serums typically don't contain water because they're oil or silicone based, so there's a lot more waterless beauty out there than people are aware of."
"People are moving away from heavily diluted products like shampoo and conditioner which are 70-95 per cent water and are moving on to either bars or (hopefully) the Ethique Concentrates range," she says.
IN THE KITCHEN
Try: Ethique Dishwashing Liquid Concentrate in Sweet Orange and Multi-Purpose Kitchen Spray Concentrate in Sweet Orange and Ethique Hydrating Handwash Concentrate in Flourish
How's this for a not-so-fun fact: Brianne says multipurpose sprays are typically made from 95-98 per cent water. "That's not to say they're not effective, they're just very diluted — that's the way they work," she says. "Why on earth do we have to buy a product that is mostly water, packaged in a plastic bottle when we can make a concentrate version and you add the water ourselves"
Each concentrate follows the same principle as Ethique's range of shampoo bars or solid moisturisers, except unlike liquid products on the market, Ethique doesn't sell you the water. So, how exactly do they work?
"Drop one of these little blocks into a bowl and pour some boiling water over it. Then pour the diluted solution into a bottle and you've got your own multi-purpose spray. You can use a kitchen spray bottle you've probably already got in your home," Brianne says.
IN THE BEDROOM
Try: Ethique Hydrating Body Lotion Concentrate in Zest
Given the current water shortage, we're all committed to conserving water as much as possible. Ethique's Concentrates range supports conservative water use by the simple fact that there's no water contained in the product.
"We save plastic first and foremost, but the obvious advantage is taking water out of the product. What a lot of people don't realise is how much water is used in the manufacture of the packaging," Brianne says.
"Plastic in general is quite a thirsty material to make. Say you need to make a 350ml plastic bottle, if you double that volume again that is the amount of water needed to make that plastic bottle. So 700ml of water is used to make a 350ml plastic container," she says.
Brianne says there are exceptions to this rule depending on type of plastic, but typically a lot of water is which is what plastic is derived from.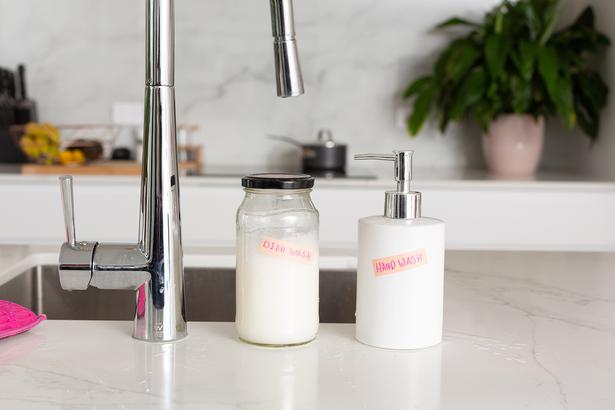 ETHIQUE'S FUTURE IS IN FOCUS
It sounds a lofty goal to some, but Ethique has set itself a target to save half a billion plastic bottles by the end of the decade. In fact, with the way things are currently tracking, Brianne says its likely Ethique will achieve that goal before 2030.
"I'm confident we'll achieve it, and I'm very excited about it. When I started the company, my goal was to save a million bottles by 2020. I never imagined that by 2020 we would've hit 10 [million]," she says.
Brianne says that if, in five years' time their forecasts change, she'll happily increase the goal to a billion bottles saved. "One billion is a far better number. I would like to change it to that, but I do believe that goals need to be achievable. We could say a billion by 2040, but we're about impact now, not impact in 20 years," Brianne says.
To Ethique, impact in 2020 is double through offsetting their carbon footprint, making the brand climate positive (or carbon negative, depending which way you look at it).
The carbon neutral company does this in a couple of ways, first by investing in renewable energy and carbon capture technologies like methane capture plants, and second by planting trees.
"We are currently planting mangroves in Madagascar. Mangroves are phenomenally effective at sequestering carbon — up to 26 times the typical tree. We have managed to destroy almost all of our natural mangrove habitats around the world, which is a real shame as those habitats protects us from all kinds of things alongside climate change, like erosion and soil degradation," Brianne says.
"We work with a company called Ecologi who work with indigenous people on the ground to make sure they are paid fairly to plant. Not only do they then plant the trees, but the locals doing it look after those trees," she says.
BRIANNE'S BONUS TIP FOR LIVING MORE SUSTAINABLY
"Whenever you go out for takeaway or if you're out and about you should always have a pack of reusable cutlery (bamboo or metal) in your bag. Just make sure you wash it after each use otherwise it's a bit gross the next time you go to use it!" Brianne says.
The Ethique Concentrates range is available online at ethique.com/concentrates
Share this: