SPONSORED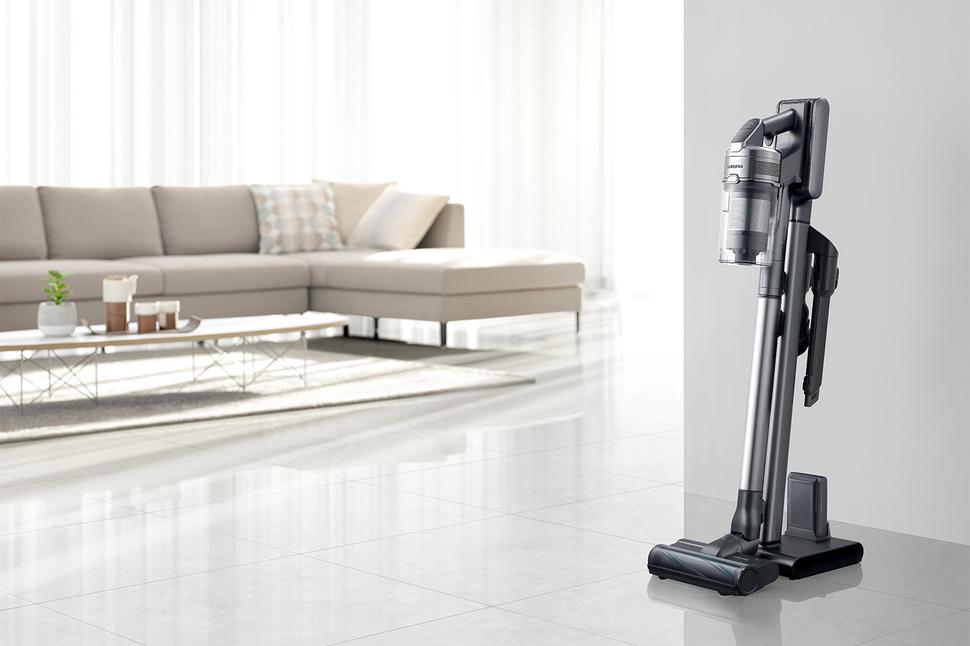 Samsung's Latest High-Tech Home Offering
Its new vacuum is a modern must have, part of the new generation of home essentials
Thursday June 24, 2021
The new aspirational lifestyle item for a considered home, vacuums have come out of the cupboard and aligned themselves with designer décor. Drawing from its leading technology and innovative approach to lifestyle products, Samsung's new stick vacuum — cannily named "The Jet" — is a stylish (and smart) addition to the house.
Part of the new generation of appliances, no longer just a tool, vacuums have transcended their utilitarian origins to become aspirational purchases — communicating taste, quality and pride. The Jet's ultra-modern, minimalist design captures a new approach to appliance engineering — harnessing the sleek lines that Samsung has made its signature, and slotting in seamlessly into both contemporary and classic home styling.
Samsung's vac stick range encompasses two distinct models; the dark silver heavy-duty Jet 90 pet, and the white Jet 70 pet which is lighter and leaner. Naturally, for a brand known for its devices and smart technology, an easy-to-use digital display is an integral part of the model — demystifying the mechanics of vacuuming.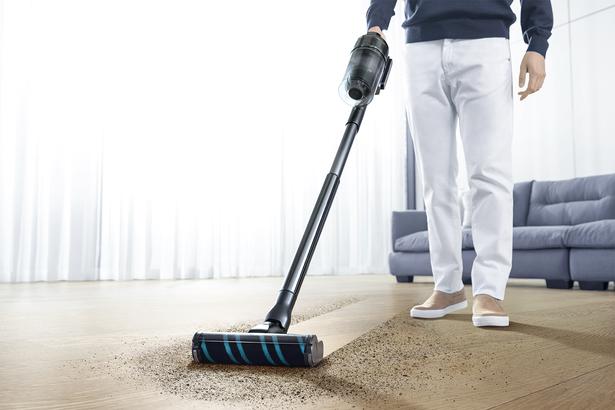 These high-powered vac sticks feature the brands unique Jet Cyclone technology, providing strong suction that facilitates a fast, deep clean — also aided by a five-layer filtration system and washable dust bin, which helps combat the micro dust that can plague people with allergies. It's all about optimised airflow, drawing from up to 200 watts of power, efficient engineering, and minimised resistance.
The vac stick's robust build withstands the rigours of domestic use, and adds an extra layer of reliability to its other features. Also reliable is its swathe of useful tools — six in total — supporting a strategic, curated approach to cleaning everything from crevices to the chaise lounge. Other purchasable tools available for the Jet, such as the brands Spinning Sweeper for mopping, are specifically designed for the likes of hardwood floors, while the brand's unique Clean Station allows you to empty your Jet hygienically and easily into its specially engineered canister.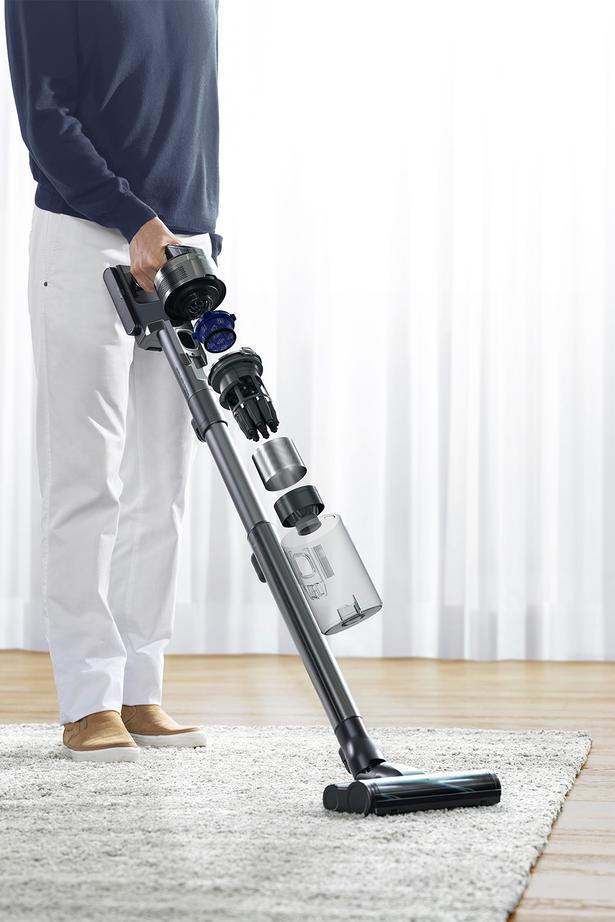 Vac sticks have become an increasingly popular choice for a diverse range of consumers — poised to overtake traditional canister vacuums in popularity with New Zealand shoppers. A lot of this is down to their ease. Samsung takes this one step further, and the Jet offers both a user-friendly experience thanks to its manoeuvrability and ergonomic design — being slim enough to store easily in apartments, small-scale homes, or abodes where storage is "out" on display.
The Jet rests on a freestanding Z-shaped charging station. Designed to be used one-handed, it allows for both easy storage, and has the ability to charge two batteries at once — which comes in handy as you also have the option to swap out the battery on the vacuum when one runs out, meaning there's no tedious waiting while the stick charges, or speedbumps to your cleaning momentum.
The cordless design is liberating, untethering the user and allowing for more freedom and speed of cleaning — a welcome change and covetable proposition that make The Jet an essential part of the modern home.
Shop the Jet 90 Pet product range in store or online at Samsung.com
Share this: