Favourite Things: Bridie Picot of Thing Industries
Bridie Picot co-runs an online design store — between two time zones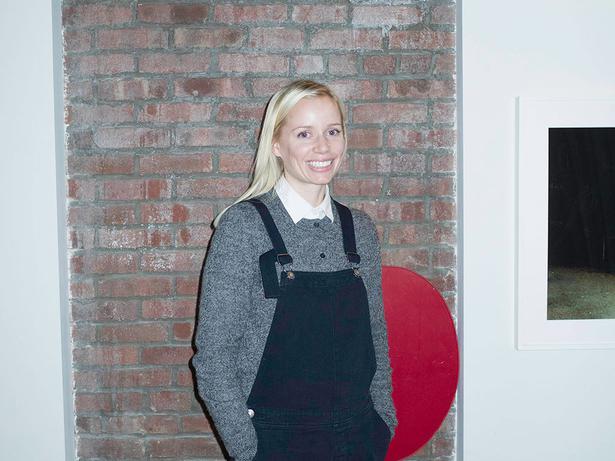 Thursday June 11, 2015
Bridie Picot says she has more of a shopping background than a design one. That hasn't stopped her from starting Thing Industries, an online store and creative studio she runs from New York with New Zealand-based designer Matt Smith.
The company started two years ago when Bridie approached Matt "for the 10th time" to buy his Sacrificial Chair, a backless, bottomless piece that works much better as a clothes hanger than as a seat at the dining table.
"I'd seen an image of it somewhere and he'd never got around to producing it," she explains. "So when I was in Wellington visiting my family I emailed him for a meeting."
Now with an established business running between two time zones, the duo design things that are "kind to small spaces, optimistic and useful", says Bridie (whose dad, Pic Picot, owns Pic's Peanut Butter). Their witty range includes furniture and homewares — a bear-shaped rug, a banana-shaped pillow, a blanket patterned like brick.
"Matt has a degree in industrial design so it's safe to use our things," she quips.
The Nelson-born 35-year-old moved to New York in 2001, pre 9-11, when it was easier to get a work visa than it is now.
"I had about three weeks' worth of money to live off and luckily managed to find a job and cheap apartment in a murdery neighbourhood," she says. "Not sure why I chose New York, I just wanted to live in a really big city."
She now lives with her fiance Harry and dog Rabbit in Greenpoint, Brooklyn in an old church. "It's a beautiful space, though our first winter was absolute hell because it was so cold. It has huge drafty windows and high ceilings. No one wants to hear you complain about those things, though."
She loves that life in the city means she's always on the go. When it's time to unwind, the couple retreats upstate to an isolated holiday home they call "the shack".
"I like the complete opposites of the two places. I think if I lived somewhere that was medium busy the whole time I'd get bored."

MY FAVOURITE THINGS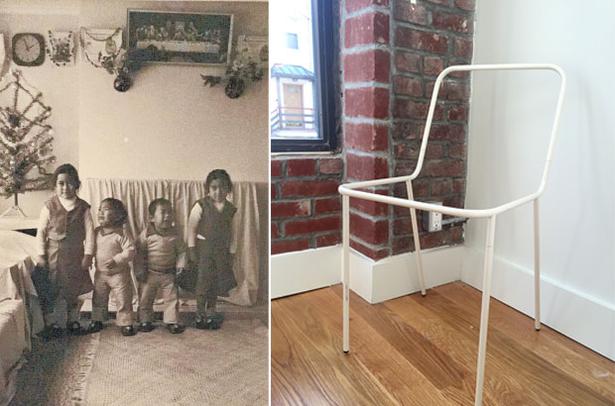 Peter Black picture; Sacrificial Chair. Pictures / Supplied.
1. Peter Black picture
My family cobbled together to buy this for my 30th and it's my favourite thing in the house. I think his work is up there with the likes of Robert Frank and Diane Arbus, but has a sense of humour and lightness to it. His early colour work is great, too. There's a fantastic meat print I have my eye on.
2. Sacrificial Chair
The chair is the reason I started Thing. Matt had shown it at the Milan Furniture Fair and I had emailed him a couple of times over the course of about four years asking to buy it. I was in Wellington so got in contact again and told him I wanted to produce the chair as one of the first items for Thing. That was when Matt came on board as a partner. We hadn't met before then.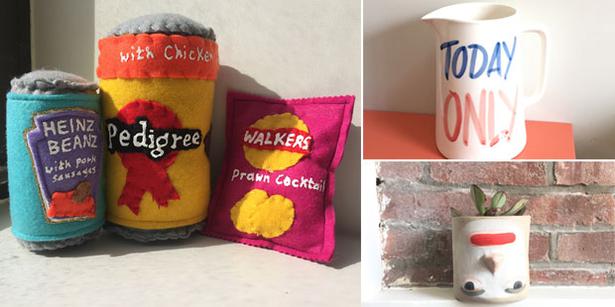 3. Felt grocery items by Lucy Sparrow
These are a few pieces from a pop-up shop in London where everything was made of felt, even the cash register. She did it for three weeks then sewed all the orders by hand for the next few months.
4. Today Only jug from Flotsam & Jetsam
I bought this when I was back in New Zealand for Christmas along with a great cutting board from Everyday Needs which I left at the bach by accident.
5. Face plant pot by Universal Isaac
This is made by a guy called Isaac in Brooklyn. He made a name for himself with his Boob Planters but they were sold out so I got this one instead. I'm planning on getting a bunch of these for the tables at my wedding.
Share this: